The process of finding the right fit between player and team can often be rocky, and because of it, transfer rates are at an all-time high in the NCAA. Some players do well after they transfer to a new school, but it almost unheard of for a player to transfer schools twice and be successful on the court for 2 different teams. Oregon's Mike Moser can always say he was one of the...
Oregon Ducks Basketball: Clean sweep in LA boosts March Madness chancesIt took two overtime periods, but the Oregon Ducks were able to pull off the upset that they so desperately needed. Now I don't want to undermine the fact that Ducks won, but I was pretty confident that the Ducks would come out of UCLA with the win. So what does this win mean? Well not only were the Ducks victorious...
Oregon basketball: Ducks head south looking to continue win streak Lights will be shining tonight as the Oregon basketball team heads south seeking for revenge against the UCLA Bruins. After a disappointing two-point loss earlier this season at Mathew Knight Arena in Eugene, Ore., the Ducks are sure to be looking for some retribution as they head to Los Angeles to take on a highly...
Mike Moser It has become quite an awful beginning to the new year of 2014 for the Oregon Ducks basketball team. As the team was soaring in with their mighty duck wings flying high, the Ducks hit a wall. Entering into Pac-12 conference play, Oregon was regarded as one of the biggest surprises of the year thus far. Boasting an undefeated 12-0 record, sitting in the AP top-10, and averaging...
Forward Mike Moser says he'll transfer to Oregon for his senior season. Moser, who went to Portland's Grant High School, averaged 14 points and 10.5 rebounds at UNLV as a sophomore but was hampered by injury as a junior. The 6-foot-8 forward confirmed his decision via Twitter, saying he's excited to be going home. If Moser completes a final course for his undergraduate...
Mike Moser from UNLV 'likely' transferring to UW From CBSSports.com we've found out that the 6-foot-8 Moser will graduate this summer and transfer. We have not heard anything yet out of UW. "It's almost done that he's going to transfer and play at Washington," one source said. Our friends at HuskyHaul tweeted this AM "Mike Moser would be a...
UNLV's Mike Moser dislocated his elbow during the first half of Sunday's game against Ca, and it wasn't pretty. UNLV's head coach said that Moser will be out "for some time." I've been lucky enough to never experience a dislocated anything, and after seeing this video I would really like to keep it that way. Oh yeah, and UNLV won 76-75. [Complex] Article found on: Cosby Sweaters
#21 ranked UNLV beat California yesterday 76-75, but it didn't come without a big loss.  UNLV Junior forward Mike Moser dislocated his elbow on a freak play in the first 5 minutes of the game going for a loose ball and never returned.  Moser averages 11 points per game and grabs over 8 rebounds per game.  UNLV won the game because of their talented trio of ballers Anthony...
Every year, Midnight Madness delivers some memorable moments and showcases each schools' new freshman. At UNLV, freshman Anthony Bennett got the crowed hyped at Thursday's Scarlet/Gray Showcase when he had two fans hold up a giant cardboard cutout of teammate Mike Moser and proceeded to dunk over it. Click here to view the embedded video. [Ball Don't Lie] Article found on: Cosby Sweaters
Mike Moser is preparing for what will almost certainly be his final season at UNLV.
MORE STORIES >>
College Basketball News

Delivered to your inbox

You'll also receive Yardbarker's daily Top 10, featuring the best sports stories from around the web. Customize your newsletter to get articles on your favorite sports and teams. And the best part? It's free!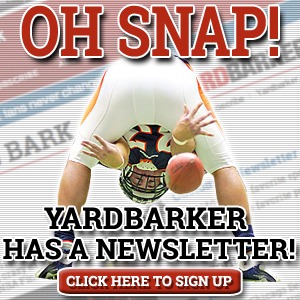 THE COLLEGE BASKETBALL HOT 10