After missing all of the 2013 -14NBA season, Nerlens Noel returned to the court this month to play in the NBA Summer League. After tearing his ACL in his lone season with the Kentucky Wildcats, Noel went from being the likely No. 1 pick to being drafted 6th-overall by the Philadelphia 76ers. When speaking about […]
Nerlens Noel is having a great NBA debut in the Orlando Summer League. Here's his first NBA bucket, followed by a highlight-reel and-1.   Want to continue this Kentucky Wildcats discussion? Then be sure to check out the KSC Forums Subscribe to our RSS feed to always be in the know. Like us on Facebook. Follow @JasonB_Marcum Follow @KySportsConnect
Former Kentucky Wildcats center Nerlens Noel is in a bit of a legal quandary involving paying child support for a child that may or may not be his. According to a TMZ report, Noel was apparently paying child support to a woman who said she had Noel's child, but it may have actually not been his. Here's the report from TMZ: It's a nasty fight between Nerlens and a woman named...
Coming off an ACL tear in 2013, Philadelphia 76er Nerlens Noel visits his hometown of Everett, MA with CoachUp to reflect on his early years growing up and playing basketball. Nerlens gives a behind the scenes look at the training and hard work he has put forth thus far in his career, including his return to form for the 2014 season. The former Kentucky Wildcats center will be playing...
Former Kentucky Nerlens Noel was one of the most highly-touted recruits in the nation when he committed to the Wildcats last year. Unfortunately, his season was cut short by a torn ACL he suffered against Florida on Feb. 12. Prior to the injury, many believed Noel would be the top player taken in the 2013 [...]
Nerlens Noel's high-top fade is his permanent fashion statement, but that didn't stop Noel from making another one during his draft night on Thursday. The Kentucky big man flashed his Wildcats jersey, which was stitched inside his draft night suit, just after being drafted by the New Orleans Pelicans at #6 overall. Noel was considered by many to be  the likely top pick of Thursdays...
The news is not good for Kentucky star freshman Nerlen Noel who went down in a heap last night after trying to block a shot. Andy Katz of ESPN  is reporting that Noel does indeed have a torn anterior cruciate ligament. Kentucky announces Nerlens Noel suffered a torn ACL and is out for the season. Surgery in two to three weeks. — Andy Katz (@ESPNAndyKatz) February 13, 2013 Rehab...
GET WELL SOON
Kentucky Wildcats freshman forward Nerlens Noel injured his knee and had to be carried off the court by his teammates in the second half of Tuesday night's college basketball game against the Florida Gators. With just over eight minutes left in the second half, Noel chased down Florida guard Mike Rosario from behind on a fast break and jumped up in the air to block Rosario&...
John Calipari's teams typically have had little difficulty racking up wins against solid competition, making their inclusion in the tournament field indisputable.  However, this season has been a strange one for college hoops, and the Wildcats have not been exempted from the ludicrousness.  When the when the tournament committee looks at their resume' come Selection Sunday...
Not too long ago, I wrote an article about how Kentucky was shaping up to be an NIT team.  At the time, it was a perfectly legitimate argument.  The Wildcats had just lost on their home court to a mediocre Texas A&M team and were a measly 0-4 against teams in the RPI top 50.  Their team was, in a word, dysfunctional, going through the growing pains that come with playing several...
MORE STORIES >>
College Basketball News

Delivered to your inbox

You'll also receive Yardbarker's daily Top 10, featuring the best sports stories from around the web. Customize your newsletter to get articles on your favorite sports and teams. And the best part? It's free!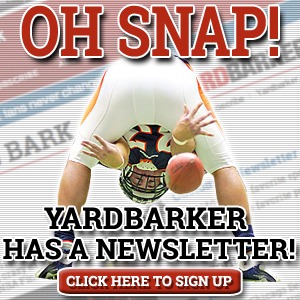 THE COLLEGE BASKETBALL HOT 10