Forward Okaro White will become Florida State's career leader in games played on Monday. (Garry Thompson/ Sneakin' Deacon) White to set a school-record for games played When Florida State faces Georgetown on Monday night in the second round of the NIT, FSU senior forward Okaro White will set a new school record for games played in a career. White will be participating in his...
GREENSBORO, N.C. -- Florida State's NCAA Tournament hopes have likely ended. Joe Harris matched a season high with 20 points, and No. 6 Virginia pulled away to beat Florida State 64-51 on Friday afternoon in an Atlantic Coast Conference tournament quarterfinal. Anthony Gill added 16 points for the top-seeded Cavaliers (26-6). Okaro White scored 17 points and Aaron Thomas added...
FSU Basketball: Regular season breakdownSenior Okaro White led Florida State with better than six rebounds-per-game. (Garry Thompson/Sneakin' Deacon) A look back at Florida State's 2013-14 regular season A NCAA Tournament bid is looking like a long shot at this point for Florida State as the Seminoles concluded the regular season on Sunday with a 74-58 loss to Syracuse at home...
TALLAHASSEE, Fla. -- Okaro White has willed Florida State to wins the past few weeks, closing out his college career with his best stretch of basketball. In his final home regular-season game, White tried yet again. Hustling, rebounding, taking smart shots. But on Sunday, it wasn't nearly enough. White scored 20 points and pulled down 11 rebounds but No. 7 Syracuse broke open...
Boris Bojanovsky and Florida State have struggled after a promising start. (AP Photo/Ricardo Arduengo) A promising start to the season for Florida State has fell by the wayside After missing the NCAA Tournament for the first time in five years a season ago, Florida State's 2013-14 campaign began with a lot of promise. Florida State finished a sound 9-3 in the non-conference which...
Okaro White will have to step up to get Florida State back to the NCAA Tournament. (Mitch Stringer-USA TODAY Sports) Youth heavy roster forces FSU veterans to become leaders After a disappointing 18-16 finish a season ago after four straight NCAA Tournament appearances, little is expected out of Florida State this upcoming season. With prized freshman Xavier Rathan-Mayes suspended...
TALLAHASSEE, Fla. The stretch lasted just six minutes and 15 seconds. But it was easily the best 6:15 of Okaro White's career. Florida State trailed Maryland 43-42 on Wednesday night with just under nine minutes left in the game. But the junior forward then scored the Seminoles' next 15 points, giving them a six-point lead, as Florida State escaped with a 65-62 road win...
CLEMSON, S.C. (AP) -- Okaro White had 15 points and stole an inbounds pass with 17 seconds left to preserve Florida State's 71-66 victory over Clemson to start Atlantic Coast Conference play Saturday. The defending ACC champion Seminoles (9-5, 1-0) led by 16 points on Michael Snaer's 3-pointer to start the second half, yet were ahead just 66-63 in the final minute with the...
TALLAHASSEE, Fla. (AP) -- Okaro White had season-highs of 19 points and 11 rebounds and freshman Aaron Thomas added a career-high 17 points in his first college start as Florida State defeated Louisiana-Monroe 63-48 Monday night. The Seminoles (6-4) played without star guard Michael Snaer, who warmed up before the game but didn't play. Florida State was also without guard Ian...
Junior forward Okaro White put on display in FSU's Seminole Madness on Friday, winning both the 3-point contest and the dunk contest. The Seminoles are making their final preparations for the 2012-13 season as they try to build on their ACC Tournament title from last year.
MORE STORIES >>
College Basketball News

Delivered to your inbox

You'll also receive Yardbarker's daily Top 10, featuring the best sports stories from around the web. Customize your newsletter to get articles on your favorite sports and teams. And the best part? It's free!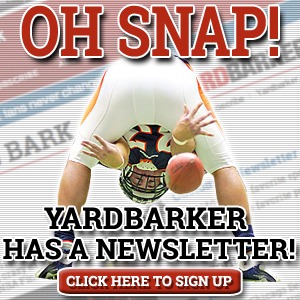 THE COLLEGE BASKETBALL HOT 10