Despite this being its first season in Conference USA, Louisiana Tech has been the favorite to win the league and get to the NCAA tournament. Unfortunately, the Bulldogs might have to do it without leading scorer Raheem Appleby. The school announced Wednesday that Appleby would miss six-to-eight weeks with a sprained ankle. An MRI on Monday revealed ligament damage, and doctors...
TALLAHASSEE, Fla. (AP) -- Florida State won't forget Louisiana Tech's Raheem Appleby anytime soon. The rail-thin, 6-3 sophomore lit up the Seminoles for 21 of his 27 points in the second half to help Louisiana Tech snap a season-ending three-game losing streak with a 71-66 win at Florida State in a first-round National Invitational Tournament game Tuesday night. Freshman...
Raheem Appleby scored 16 points and No. 25 Louisiana Tech extended the nation's longest winning streak to 18 games Saturday night, clinching at least a share of its first Western Athletic Conference championship with an 88-61 victory over San Jose State. Alex Hamilton and Jaron Johnson added 13 points apiece for the Bulldogs (26-3, 16-0 WAC), who can wrap up the outright regular...
Raheem Appleby scored 17 points and Louisiana Tech held on to beat UALR 75-73 Monday night, giving the Bulldogs a sweep of the nonconference rivalry. Louisiana Tech only shot 36 percent from the field but connected on 26 free throws in 36 tries and held a 45-33 rebounding advantage. The Bulldogs (9-3) also beat the Trojans 70-52 on Nov. 14 in Ruston, La. It was the final nonconference...
Freshman guard Raheem Appleby (Jacksonville, Ark.) scored a game-high 17 points and grabbed 10 rebounds, a career-best, for his first career double-double as Louisiana Tech (8-6) defeated Spring Hill (8-3) Thursday night 69-41 in front of 4,930 fans at the Thomas Assembly Center.
Freshman Raheem Appleby had 17 points and 10 rebounds for his first career double-double to lead Louisiana Tech to a 69-41 victory over Spring Hill on Thursday night. Kenyon McNeail added 14 points, hitting 4 of 5 3-pointers for the Bulldogs (8-6) in the first meeting between the two teams since 1960. Louisiana Tech leads the series 10-5. The NAIA Badgers, who trailed by as many...
Raheem Appleby launched a long 3-pointer that beat the buzzer Tuesday night to give Louisiana Tech a dramatic 94-93 double-overtime victory over Northwestern State. The freshman guard ran down a long rebound near midcourt after another missed foul shot by Northwestern State (4-5). His leaning 24-footer just before the buzzer sounded banked in and broke the Demons' hearts, and...
Freshman guard Raheem Appleby (Jacksonville, Ark.) nailed a three-pointer at the buzzer in the second overtime to give the Louisiana Tech men's basketball team (4-4) a 94-93 victory over intrastate rival Northwestern State (4-5) Tuesday night at the Thomas Assembly Center.
MORE STORIES >>
College Basketball News

Delivered to your inbox

You'll also receive Yardbarker's daily Top 10, featuring the best sports stories from around the web. Customize your newsletter to get articles on your favorite sports and teams. And the best part? It's free!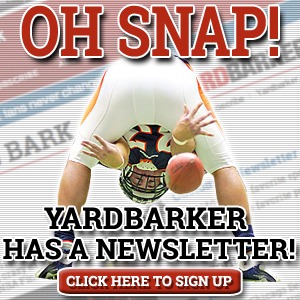 THE COLLEGE BASKETBALL HOT 10