Maryland guard Roddy Peters has committed to play for head coach Orlando Antigua at South Florida, Jon Rothstein of CBSSports.com is reporting. Peters was part of an initial wave of three players who transferred out of the Maryland program following the 2013-14 season. He joined Shaquille Cleare, Nick Faust, and later Seth Allen as the four total who defected from the program. ...
South Florida has some significant holes to fill under new coach Orlando Antigua. Today, the Bulls add a player with major conference experience who should be a contributor down the road. Guard Roddy Peters, one of many players to leave Maryland this off-season, will reportedly join Antigua's team at USF. BREAKING — Maryland transfer Roddy Peters has committed to South Florida...
Fighting Illini News - The Fighting Illini continue the search for a point guard beyond the 2014-2015 season. Despite not having an open scholarship slot for the upcoming year, Illinois has contacted another transfer. Maryland point guard Roddy Peters announced on April 8th that he will be transferring from the Terrapins. The Fighting Illini wasted no time, as they have already...
University of Maryland men's basketball head coach Mark Turgeon announced on Tuesday that Shaquille Cleare, Nick Faust and Roddy Peters have been granted permission to transfer. "I really enjoyed coaching Nick, Shaq and Roddy," Turgeon said. "It is unfortunate that they will no longer be a part of the program. I wish them the very best in their future endeavors." Faust...
Maryland has some optimism heading into the offseason, and the Terrapins have even appeared in some way-too-early 2014-15 rankings. But Tuesday evening brought some interesting news. Nick Faust, Shaq Cleare and Roddy Peters have all decided to transfer from Maryland. "I really enjoyed coaching Nick, Shaq and Roddy," head coach Mark Turgeon said. "It is unfortunate that they...
Maryland hopes to get a fresh start when it enters the Big Ten next year, and it looks like the basketball team will be taking that notion to another level. Washington Post's Alex Prewitt reports that three major rotation players for the Terrapins—Shaq Cleare, Nick Faust, and Roddy Peters—will be leaving the program. Shaq Cleare, Roddy Peters and Nick Faust all to transfer...
One of the few positives in Monday's loss at North Carolina State came in the first half, when Turgeon went to a more traditional lineup that featured a power forward and center. Though neither junior forward Jon Graham (Calvert Hall) or freshman center Damonte Dodd are thought of as scorers, both were Monday, combining for 10 points in 27 minutes. They also each had four rebounds...
Roddy Peters had his man alone on an island, dribble picked up, dead to rights. His long arms were swarming and the ballhandler had nowhere to go. Finally, with little else to do, the player rose up and shot. Peters blocked it easily. "No good," the point guard shouted, clapping once as the basketball tumbled harmlessly into the paint. "Good D." Encouraging defensive moments...
COLLEGE PARK, Md. -- Point guards Roddy Peters and Seth Allen are playing well together and giving Maryland a boost. The two helped spur the Terps to a 70-56 victory against NC Central Dec. 31.
(Roddy Peters, baltimoresun.com)The Maryland Basketball team is still looking for a lot of answers but they may have found one at a time when they needed it most. Coming into the season, one of Maryland's biggest question marks was over the point guard position. Pe'Shon Howard transferred to USC, and the only remaining incumbent, Seth Allen, broke his foot before the season...
MORE STORIES >>
College Basketball News

Delivered to your inbox

You'll also receive Yardbarker's daily Top 10, featuring the best sports stories from around the web. Customize your newsletter to get articles on your favorite sports and teams. And the best part? It's free!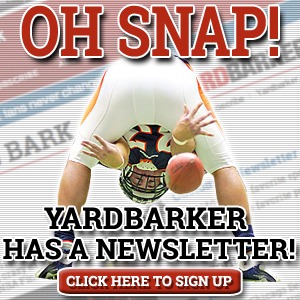 THE COLLEGE BASKETBALL HOT 10