The Butler basketball program lost a few key pieces over the offseason in former head coach Brad Stevens and seniors Rotnei Clarke and Andrew Smith. On Monday, though not as big of a loss as far as numbers go, junior guard Andrew Smeathers announced that he will be leaving the team and plans to transfer. While not a star of the team, Smeathers has been a decent bench player for the...
It's an understatement to say that most of 2013 has been pretty rough for the Butler Bulldogs basketball program and its fans. Beginning in March, the Bulldogs fell to Marquette in the NCAA tournament, effectively losing their top two scorers in Rotnei Clarke and Andrew Smith. Things were looking up in July when they officially joined the Big East Conference, but then three days...
LEXINGTON, Ky. - Rotnei Clarke had been here before. Well, not here, not exactly. The senior sharpshooter for Butler had never before played in the NCAA tournament. This was his only chance. But everything else about this environment was familiar: Clarke was back in SEC country, in Rupp Arena, where he remembers getting crushed by Kentucky when he played for Arkansas. He was back...
Rotnei Clarke is back in Butler's starting lineup Saturday night against Temple. The 6-foot shooting guard is returning after missing the last two weeks with a severely sprained neck. Clarke was injured when he crashed head-first into a padded basket support at Dayton on Jan. 12. Butler (16-3, 3-1 Atlantic 10) went on to win that game and two more at home last week without Clarke...
Butler star Rotnei Clarke, who did in Marquette earlier this year with a buzzer beater, and helped take down the then #1 Hoosiers, was injured in Butler's 79-73 victory at Dayton on Saturday. He will undergo further medical evaluation. Clarke was discharged from Miami Valley Hospital in Dayton, Ohio, and returned to Indianapolis with Butler's team. "We'll take Rotnei for...
Rotnei Clarke has been the biscuit that has fueled the Butler Bulldogs in their first season as an Atlantic-10 team.  But Butler might be without their lead guard after Dayton's Matt Derenbecker hammered Clarke from behind on a fast break lay-up. Clarke was on the run after a steal when Derenbecker recklessly came in with an ugly-looking swat from behind sending Clarke awkwardly...
No. 14 Butler lost its leading scorer when Rotnei Clarke hit a padded backboard stand with his left shoulder and was taken off the court on a stretcher. Clarke, who leads the Bulldogs with 17 points per game, had a steal and was fouled hard by Dayton's Matt Derenbecker as he went up for the shot with 8:13 left in the first half Saturday. Clarke went shoulder-first into the padded...
Via AP on Fox
DAYTON, Ohio - Butler guard Rotnei Clarke was injured on a hard foul Saturday afternoon and taken out of the University of Dayton Arena on a stretcher. A Butler spokesman said Clarke was taken to a nearby hospital for X-rays. Clarke was attacking the basket after recording a steal when he took what appeared to be a shot to the shoulder from Dayton's Matt Derenbecker with 8:13...
Tweet     With holiday tournaments across the country underway there will be good matchups galore this week in college basketball. Butler and Marquette took the floor today at the EA Sports Maui Invitational and if this finish is a sign of things to come it may be worth keeping an eye on the three-day [...]
MAUI WOWIE!
We have our first amazing buzzer beater of the year in college basketball, and it comes from Butler Bulldogs Rotnei Clarke against Marquette in their quarterfinal matchup in the Maui Invitational. That's just sickening shot. Clarke is a transfer from Arkansas, and has firmly established himself as a fan favorite, already.
MORE STORIES >>
College Basketball News

Delivered to your inbox

You'll also receive Yardbarker's daily Top 10, featuring the best sports stories from around the web. Customize your newsletter to get articles on your favorite sports and teams. And the best part? It's free!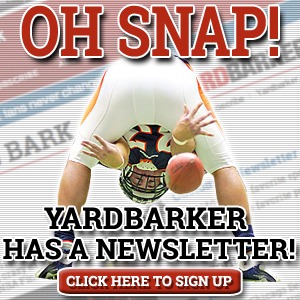 THE COLLEGE BASKETBALL HOT 10