The mistakes came with astonishing, alarming regularity. Passes sailed into the photographers' row at the First Niagara Center. Swarming Syracuse hands tapped balls into the hands of eager, awaiting teammates. Sometimes, all a Syracuse player needed to do was wait until a Western Michigan player directed a pass his way. The Broncos, a team that turned the ball over 14 times...
QUICK NOTES This will be the third-ever meeting between the Broncos and the Orange, with Syracuse holding a 2-0 edge in the series This will be the fourth-ever appearance in the NCAA Tournament for the Broncos, as well as their sixth game; they hold a 2-3 record in the Big Dance, with wins over Virginia Tech (1976) and Clemson (1998) WMU won just its second MAC Tournament...
Western Michigan defeated Toledo by a final score of 98-77 to win the 2014 MAC Tournament. David Brown was named Tournament MVP and was joined on the All-Tournament Team by Shayne Whittington, Rian Pearson, Julius Brown and Nick Kellogg.
Shayne Whittington scored 22 points and grabbed 11 rebounds, his 10th double-double of the season, as Western Michigan beat Eastern Michigan 75-67 on Sunday. Western Michigan won its seventh straight game and avenged an early-season loss to Eastern Michigan. David Brown added 20 points, 11 from the free throw line, and had seven rebounds for Western Michigan (18-8, 11-3 Mid-American...
Shayne Whittington scored 21 points and hauled in 15 rebounds to lead Western Michigan to a 62-53 win over Ball State on Sunday. Trailing by a point at the break, Western Michigan (11-7, 4-2 Mid-American Conference) opened the second half with a 17-5 run, led 42-31 with 12 minutes still to play and would hold on to the lead down the stretch. David Brown contributed 17 points and...
Northwestern's offensive woes continued this past week, but the Wildcats' defense dominated Western Michigan on Saturday in a 51-35 victory. The win snapped a three-game losing streak and was the Wildcats' third straight victory at home. With star center Shayne Whittington on the bench for most of the second half, Western Michigan (5-3) struggled to get into an offensive groove...
Shayne Whittington led Western Michigan with a double-double to close out the Rainbow Classic with a 63-52 win over Tennessee State Monday. Whittington, who scored 14 points and pulled down 12 rebounds, was one of four Broncos in double figures as Western Michigan (2-1) never trailed. David Brown had 17 points, Connar Tava contributed 16 and Austin Richie had 11. Patrick Miller...
Shayne Whittington scored 23 points and Western Michigan pulled away from Eastern Michigan 70-55 in the quarterfinals of the Mid-American Conference tournament Thursday night. The third-seeded Broncos (20-11), who led 36-32 at intermission, made 17 of 21 free throws in the second half compared to the seventh-seeded Eagles' 3 of 3. Darius Paul added 14 points, David Brown 12...
Flenard Whitfield scored 22 points and Shayne Whittington garnered a double-double with 16 points and 11 rebounds to lead Western Michigan over Miami (Ohio), 73-64, today.
MORE STORIES >>
College Basketball News

Delivered to your inbox

You'll also receive Yardbarker's daily Top 10, featuring the best sports stories from around the web. Customize your newsletter to get articles on your favorite sports and teams. And the best part? It's free!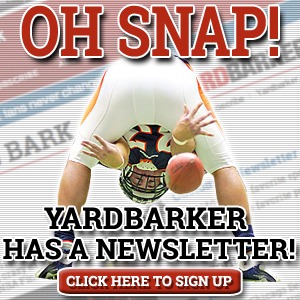 THE COLLEGE BASKETBALL HOT 10