Former Arizona standout Solomon Hill knows the drill. He knows the odds are stacked against him. How stacked will be determined Thursday night when there will be 30 new NBA players ready to get to work with guaranteed contracts after becoming first-round draft choices. For the rest of the NBA hopefuls slipping into the second round -- or free agency -- there will be no guarantees...
  Photo: Ronald Martinez/Getty Images   Name:  Solomon Hill   Age:   21   School: Arizona Height: 6'7   Weight: 220   Projected Position:  SF           2012-13 Stats (As of  2/15/13): 13.9 ppg, 5.4 rpg, 2.5 apg, 1.2 spg, 2.0 tpg (33.0 minutes per game) 46.2 FG%, 77.2 FT%, 39.3 3FG%, 59.1 TS%, 55.0 eFG% 21.1 USG%, 7.1...
Solomon Hill scored 18 points in the first half for the University of Arizona against Washington State. This shot was his best:  Bear Down!  Until Next Time,  Craig Turley  Find me on Twitter.  H/T Anytimeanywhere on You Tube
Arizona forward Solomon Hill The 13 remaining undefeated teams will be reduced by at least one late Saturday...
TUCSON, Ariz. It might be a common theme early in the basketball season: Arizona will climb Hill and enjoy the ride. On Thursday night against I-10 rivals, Texas El Paso, it took awhile for Solomon Hill to get going, but when he did he was pretty good. And so went No. 12 Arizona, now 2-0 in the early season, after its cruise-control 72-51 victory at McKale Center. But Hill admitted...
TUCSON, Ariz. The second-to-last act Solomon Hill made in McKale Center was his only mistake. It was a missed free throw. Other than that, well, he was all but perfect. And although Arizona is still a work in-progress with a long five months ahead, it did look pretty good in its 98-60 win against Chico State in its final exhibition game before Sunday's season-opener against...
Solomon Hill already has been chosen Pac-12 player of the week twice this season, so he's not exactly coasting along. But the junior forward says Arizona's more experienced frontcourt players must play better -- and bigger -- if the team hopes to fulfill its potential. Hill used the Wildcats' 65-58 loss at UCLA as a case in point. Arizona's guards hit just a combined...
Arizona Forward Solomon Hill gets to head home this weekend, but it won't be for Winter Break. He will be facing UCLA on Thursday in the Wooden Classic then heading down the freeway to take on USC Sunday afternoon. The Los Angeles native graduated from Fairfax High School, averaging 16.2 points, 11.7 rebounds and 5.1 assists per game as a senior on a team that finished fourth...
TUCSON It's as sure a bet as Arizona basketball can get: When junior Solomon Hill plays well, so do the Wildcats. Tuesday night was a prime example. It was nothing flashy or flamboyant. Instead, it was fundamental basketball and a true-to-form game where Hill let the game come to him. No pressure. Just performance. Hill had a career-high 23 points, a career-high-tying 11...
WALNUT CREEK, Calif. Arizona forward Solomon Hill has been named Bank of the West Pac-12 Mens Basketball Player of the Week for Nov. 28-Dec. 4, Commissioner Larry Scott announced Monday. The junior led Arizona to two more wins last week with an 83-76 victory over New Mexico State on Thursday and a 53-39 win over Northern Arizona on Saturday. The Los Angeles, Calif., native scored...
MORE STORIES >>
College Basketball News

Delivered to your inbox

You'll also receive Yardbarker's daily Top 10, featuring the best sports stories from around the web. Customize your newsletter to get articles on your favorite sports and teams. And the best part? It's free!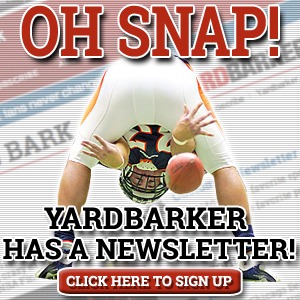 THE COLLEGE BASKETBALL HOT 10