CONWAY, S.C. -- If first-year Longwood coach Jayson Gee has his way, the Lancer team who took the floor on Wednesday at the Big South Championships will never be the same again.No, he's not going to cut everyone from the roster.  Quite the contrary.For now, though, his team's season is done.  Third-seeded (Southern Division) Gardner-Webb defeated the Lancers 81-65 in the first...
The picture doesn't even look real. It's too good to be true. It can't real, can it? But it is. Here's the play that produced this epic picture. Longwood University's Tristan Carey absolutely obliterated Radford's Brandon Holcomb on this poster slam. Holy moly. Is this the best poster dunk still frame ever? If not, it's definitely in the running. The post The Best...
The term "Posterized" gets thrown around a lot in basketball when there is a monster dunk involved. When Longwood's Tristan Carey dunked all over Radford's Brandon Holcomb on Wednesday night...there was actually an epic poster produced.Longwood is having a rough season in the Big South, but maybe a dunk like this against one of the conference's top teams will...
The phrase "posterized" gets thrown around a lot whenever a big dunk is involved, but often times the dunk in quesiton doesn't actually end up on a poster. That being said, if there's a dunk this year that deserves its own poster, it's the one you see above thrown down by Tristan Carey of Longwood University in a game this week. While the dunk was pretty good, the photo...
Tristan Carey, a senior who plays for the Longwood Lancers, a Big South team, threw down a vicous dunk during a game on Wednesday night in an 86-75 loss to Radford.
Tristan Carey had 22 points and 14 rebounds and Lucas Woodhouse had 13 points and 11 assists on Saturday night to lead Longwood over Bluefield State 99-73. The Lancers (4-7) scored the first seven points and never trailed in the game. They led only 39-34 at the intermission, but shot 21 of 30 from the field in the second half and used a 16-5 run midway through the period to take...
Tristan Carey scored 31 points and Lucas Woodhouse hit the game-winning 3-pointer with 1.7 seconds left as Longwood spoiled TCU's home-opener with an 82-79 win Tuesday night. Carey's seventh 3-pointer pushed the Lancers ahead just four minutes after TCU took its first lead of the game with 8:32 to play. After Carey's 3 from the right corner, Karl Ziegler and Jaylani...
Tristan Carey had 21 points and a career-best six steals as Longwood began its first Big South Conference tournament Tuesday by knocking off two-time defending champion UNC Asheville 87-72. Carey scored 17 points and had all six steals in the first half, when the Lancers (8-24), the North Division's No. 6 seed, grabbed a 47-35 lead. The Bulldogs (16-16), the No. 3 South seed...
If you were browsing through college basketball boxscores on Wednesday, Longwood's 102-101, win over Liberty may stick out for it's relatively high score. But the first 36 minutes of that game were rather pedestrian. Longwood held an 80-68 lead over Liberty with 3:55 remaining on the clock. Then the two teams exploded for 55 points to close out the game. Liberty scored 33 points...
Tristan Carey scored a career-high 30 points to lead Longwood to an 86-83 overtime victory against Florida A&M on Friday afternoon in the Continental Tire Las Vegas Invitational. Carey was 7 of 9 from 3-point range, and he finished the game with eight rebounds. Nik Brown scored a career-high 21 points and led the team with six assists. Michael Kessens scored 14 points and...
MORE STORIES >>
College Basketball News

Delivered to your inbox

You'll also receive Yardbarker's daily Top 10, featuring the best sports stories from around the web. Customize your newsletter to get articles on your favorite sports and teams. And the best part? It's free!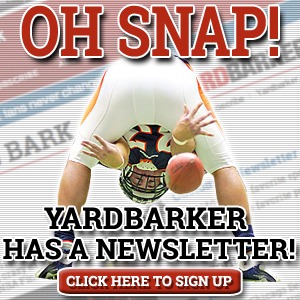 THE COLLEGE BASKETBALL HOT 10