The Fresno State Bulldogs defeated the Colorado State Rams 75-66 on Saturday. Tyler Johnson led the Bulldogs with 18 points and 6 rebounds. The 'Dogs used a 15-0 run to earn their fifth straight win.
Tyler Johnson scored 20 points and Cezar Guerrero added 18 as Fresno State took advantage of several scoring runs to beat Air Force 68-51 on Wednesday night. Johnson knocked down four 3-pointers to lead the Bulldogs and Marvelle Harris added 12 points. Fresno State (10-13, 3-7 Mountain West) capitalized on Air Force's 4 minute and 19 second shooting drought late in the first...
The Fresno State Bulldogs defeated the Air Force Falcons 71-65 on Wednesday. The Bulldogs were led by Tyler Johnson who had 25 points, 8 rebounds and 4 assists. The Bulldogs improve to 8-8 on the season and 1-2 in conference play.
Tyler Johnson scored 25 points with 8 rebounds and four assists to lead Fresno State to a 71-65 victory over Air Force Wednesday night. Cezar Guerrero had 18 points and three assists for the Bulldogs (8-8, 1-2 Mountain West Conference). Marvelle Harris added 13. Fresno State went on an 18-7 run early in the first period and led 27-16 at halftime. Air Force went almost 10 minutes...
Tyler Johnson scored 18 points and grabbed a dozen rebounds to lead Fresno State to an 80-64 win over Cal State-Northridge in its home opener Saturday night. Johnson had 16 points in the first half, including 10 of Fresno State's first 20 points, helping the Bulldogs to a 41-27 lead at intermission. The entire starting lineup for the Bulldogs (2-1), all returning starters from...
Tyler Johnson equaled a career high with 17 points and grabbed eight rebounds as Fresno State defeated Idaho 65-55 on Thursday night. Jerry Brown added 14 points and 10 rebounds in helping Fresno State (10-14, 2-6 Western Athletic) end an eight-game losing streak against Idaho. Kyle Barone had 14 points and eight rebounds for the Vandals (11-11, 4-4), who shot 38.5 percent from...
Tyler Johnson led Fresno State with a career-high 17 points with eight rebounds as the Bulldogs dropped their fourth WAC contest, 74-61, at Nevada on Saturday night. 'The Dogs fall to 9-12 on the season, as the Wolf Pack improves to 16-3...
Sophomore guard Tyler Johnson helped lead Fresno State to a 2-0 record with a 55-47 road win at Pacific and a 72-59 home victory over the Mountain West's Boise State. In Stockton, Johnson recorded his first career double-double with 10 points and a career-high 10 rebounds paired with three assists and tying a career-best with two blocks as the Bulldogs handed the Tigers their...
Tyler Johnson led Fresno State with a double-double, scoring 10 points and 10 rebounds, as the Bulldogs beat Pacific, 55-47, on Thursday night for their second consecutive road game…
MORE STORIES >>
College Basketball News

Delivered to your inbox

You'll also receive Yardbarker's daily Top 10, featuring the best sports stories from around the web. Customize your newsletter to get articles on your favorite sports and teams. And the best part? It's free!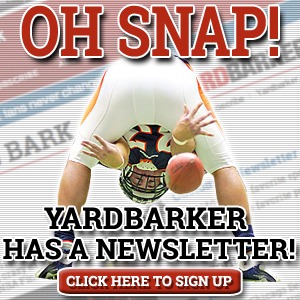 THE COLLEGE BASKETBALL HOT 10