Charges have been filed against former Missouri center Zach Price after the 6-foot-10 center was arrested two times in one day earlier in April. Price is facing tampering in the first degree, Boone County assistant prosecuting attorney Jessica Meredith said Thursday to the Columbia Daily Tribune. Here's the outlook for Price as Steve Walentik from the Columbia Daily Tribune went...
Former Louisville center Zach Price's career at the University of Missouri ended before it officially began. Just a week after Price's run-ins with the law, Mizzou head coach Frank Haith announced that Price has been dismissed from the program. "Last week's situation was unacceptable and after a review, I have decided that Zach will no longer be a part of our program,"...
COLUMBIA, Mo. -- Missouri basketball coach Frank Haith has kicked forward Zach Price off the team, ending his career with the Tigers before it began. Price, a transfer from Louisville who wasn't eligible to play until next season, was arrested twice last week on four counts of suspicion of assault. Another Missouri player, Earnest Ross, filed a petition in Boone County Circuit...
COLUMBIA, Mo. -- Missouri basketball player Zach Price is suspended from the team after being arrested twice for allegedly assaulting his roommate and a woman. Columbia Police Sgt. Joe Bernhard says the victims reported that Price rammed their car Wednesday afternoon. That investigation was ongoing when Price was arrested on another alleged encounter with the same victims Thursday...
Missouri basketball player Zach Price was arrested early Thursday morning on suspicion of third-degree assault and domestic assault after it was alleged he punched a male victim in the face, then pushed a female victim to the ground after she tried to intervene. Proving that the old adage "two is better than one" isn't always true, Price was arrested a second time Thursday...
Most people never get arrested in their lifetimes. However, the same cannot be said for Missouri Tigers basketball player Zach Price, who was reportedly arrested twice in one day.The Louisville transfer was reportedly arrested early Thursday morning on suspicion of assault and domestic abuse. By Thursday evening, Price found himself behind bars yet again.From the Columbia Tribune...
Former Louisville big man Zach Price has had himself quite a day. Earlier today, news broke out of Columbia, MO., that Price had been arrested early Tuesday morning around  2:30 AM. The Cleveland native was arrested for third degree domestic assault. According to the Columbia Daily Tribune, Price was involved in a dispute with his roommate and 23-year-old female. He then followed...
Missouri basketball coach Frank Haith announced Tuesday that Zach Price, a 6-foot-10, 250-pound forward from Cleveland, will play for the Tigers as a redshirt junior starting in the 2014-2015 season. "We are really excited to welcome Zach into our basketball family," Haith said. "Obviously Zach has great size and this redshirt season will be critical for him as he...
Former Louisville center Zach Price made his first college visit over the weekend since deciding to transfer in May. Price visited the University of Dayton on Saturday. The Cleveland native committed to Louisville in September of 2009, which was very early in the recruiting process considering he graduated high school in 2011. At the time he committed to Louisville, Price had scholarship...
For the majority of the year, the Louisville basketball team isn't allowed to be on Twitter. It's been pretty well known that for the past couple of years, you'll see the members of the basketball team keep their Twitter accounts, but not send out a Tweet for nearly six months. That's because Rick Pitino prefers his team stay off of Twitter during and before the season starts...
MORE STORIES >>
College Basketball News

Delivered to your inbox

You'll also receive Yardbarker's daily Top 10, featuring the best sports stories from around the web. Customize your newsletter to get articles on your favorite sports and teams. And the best part? It's free!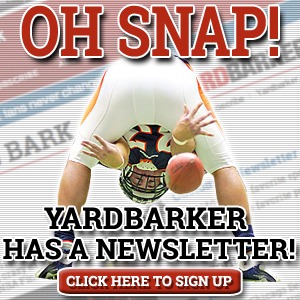 THE COLLEGE BASKETBALL HOT 10