Found January 02, 2013 on Bush League Chronicle:
Florida State embarrassed quarterback Jordan Lynch and Northern Illinos in the national spotlight in the Discover Orange Bowl. The Seminoles hounded the highly-touted signal caller all evening long and eventually recorded an easy, 31-10, victory over the Huskies.Lynch, a Second-Team All-American selection by the Associated Press, provided some bulletin material for FSU's defense earlier in the week. "They're fast, they're physical, but they haven't seen anything like our offense," Lynch said. "We plan on wearing them down. In the fourth quarter, we plan to have them on their knees and then just keep pounding away."His confident comments likely worked against him on Tuesday as he was stifled by the Seminoles defense all evening long. He completed just 15-of-41 pass attempts and rushed for only 44 yards on 23 carries.FSU linebacker Vince Williams, who tallied 10 tackles and a sack, had some follow-up remarks once the game concluded, and they weren't complimentary."He's terrible," Williams said. "I can't believe they tried us like that. They tried our life, man. He's not good at all."It motivated us a lot," Williams said. "That was straight-up bulletin board material. First of all because of how much success our defense had. We've been really, really good and nobody's ever said anything like that to us. So we were like, 'this man must have lost his mind.'"Williams concluded his verbal assault on Lynch by stating:"What did he do that was good?" Williams continued to rail, his voice rising in pace, pitch and volume. "He didn't do nothing that was good, we were killing him."While Williams definitely has a right to be offended and/or upset over Lynch's comments, whether they were meant to be interpreted that way or not, I will never understand why players trash opposing players following a big victory. Aside from displaying poor sportsmanship, comments such as this these by Williams often go toward diminishing one's personal achievements. Does it not make your team's performance look less impressive by stating that Lynch wasn't all that great? Nevertheless, Williams' comments add salt to an already gaping wound in NIU's and Lynch's pride.Via Orlando Sentinel.
Original Story:
http://www.theblcblog.com/2013/01/flo...
THE BACKYARD
BEST OF MAXIM
RELATED ARTICLES
MIAMI GARDENS, Fla. -- Northern Illinois learned a few things by playing in this year's Orange Bowl. First, the Huskies of the Mid-American Conference were no match for Florida State on this New Year's Day evening. Second, when you play on the big stage, actions and words don't stay in the MAC. Then again, the Huskies could have been stuck in DeKalb, Ill., where the...
NOT WANTED
A report says that an Orange Bowl representative disrespected a Northern Illinois official. See what was reportedly said.
Seems like every half-century, a quarterback from Northern Illinois does something never seen previously in college football. In 1963, the buzz hovered around George Bork's passing. This season, the acclaim was over Jordan Lynch's running. It's not a stretch to say that without Lynch's footwork, Northern Illinois wouldn't have busted into the Bowl Championship...
Outside of the state of Illinois and the BCS committee, there were very few people in the country who felt as though Northern Illinois deserved a spot in the Orange Bowl against Florida State. The Huskies, of course, felt as though they earned the opportunity. In fact, Northern Illinois quarterback Jordan Lynch called out the Seminoles' defense earlier in the week, saying that...
After watching Florida State and Northern Illinois play in the Orange Bowl, I'd have to say that I agree with Florida State senior linebacker Vince Williams.  After the game Williams said, ""He's terrible.  I can't believe they tried us like that. They tried our life, man. … He's not good at all."  Williams recorded 10 tackles and 1 sack.Honestly, I don't know...
If you know me personally or have read one of my few posts, you know that I have a strange fascination with overlooked players, especially quarterbacks. About a month or so ago, I posted a little article about the five best underrated players. If I remember correctly, the majority of those five players were quarterbacks, and one of which was Jordan Lynch.The following will be a continuation...
Northern Illinois started the night as a BCS-buster. The Huskies went home a BCS bust. A dismal first half put Northern Illinois in a hole, and two second-half turnovers proved costly as No. 13 Florida State topped the 16th-ranked Huskies 31-10 in the Orange Bowl on Tuesday night - hardly the ending that the Mid-American Conference champions were seeking in their first trip to...
Florida State planned to end the 2012 season in Miami at Sun Life Stadium. The Seminoles are just playing a week earlier then planned. While the goal was to be playing for the national title, Florida State fell short. But the Seminoles have won an ACC championship, and they have a chance to capture the programs first BCS bowl win since 1999 on Tuesday night if they defeat Northern...
After weeks of hearing how its overmatched and shouldnt be playing in a BCS bowl game, Northern Illinois gets the chance to shock its critics. The Huskies, champions of the Mid-American Conference, will face Atlantic Coast Conference champion Florida State in the Orange Bowl on New Years Day night. Northern Illinois has a new head coach in Rod Carey, who was promoted from offensive...
  When the matchup for the Discover Orange Bowl was announced, one of the lines of thought was that Northern Illinois did not deserve to be in the game against Florida State. Northern Illinois struggled at times with the bigger Florida State Seminoles on both sides of the ball in a sloppy 31-10 victory in Sun Life Stadium Tuesday night. The game was controlled by the...
Huskies News

Delivered to your inbox

You'll also receive Yardbarker's daily Top 10, featuring the best sports stories from around the web. Customize your newsletter to get articles on your favorite sports and teams. And the best part? It's free!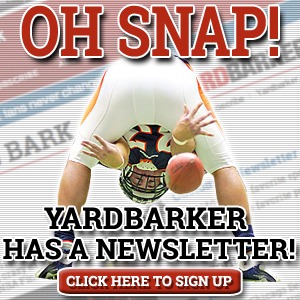 Latest Rumors
The Backyard

Today's Best Stuff

For Bloggers

Join the Yardbarker Network for more promotion, traffic, and money.

Company Info

Help

What is Yardbarker?

Yardbarker is the largest network of sports blogs and pro athlete blogs on the web. This site is the hub of the Yardbarker Network, where our editors and algorithms curate the best sports content from our network and beyond.