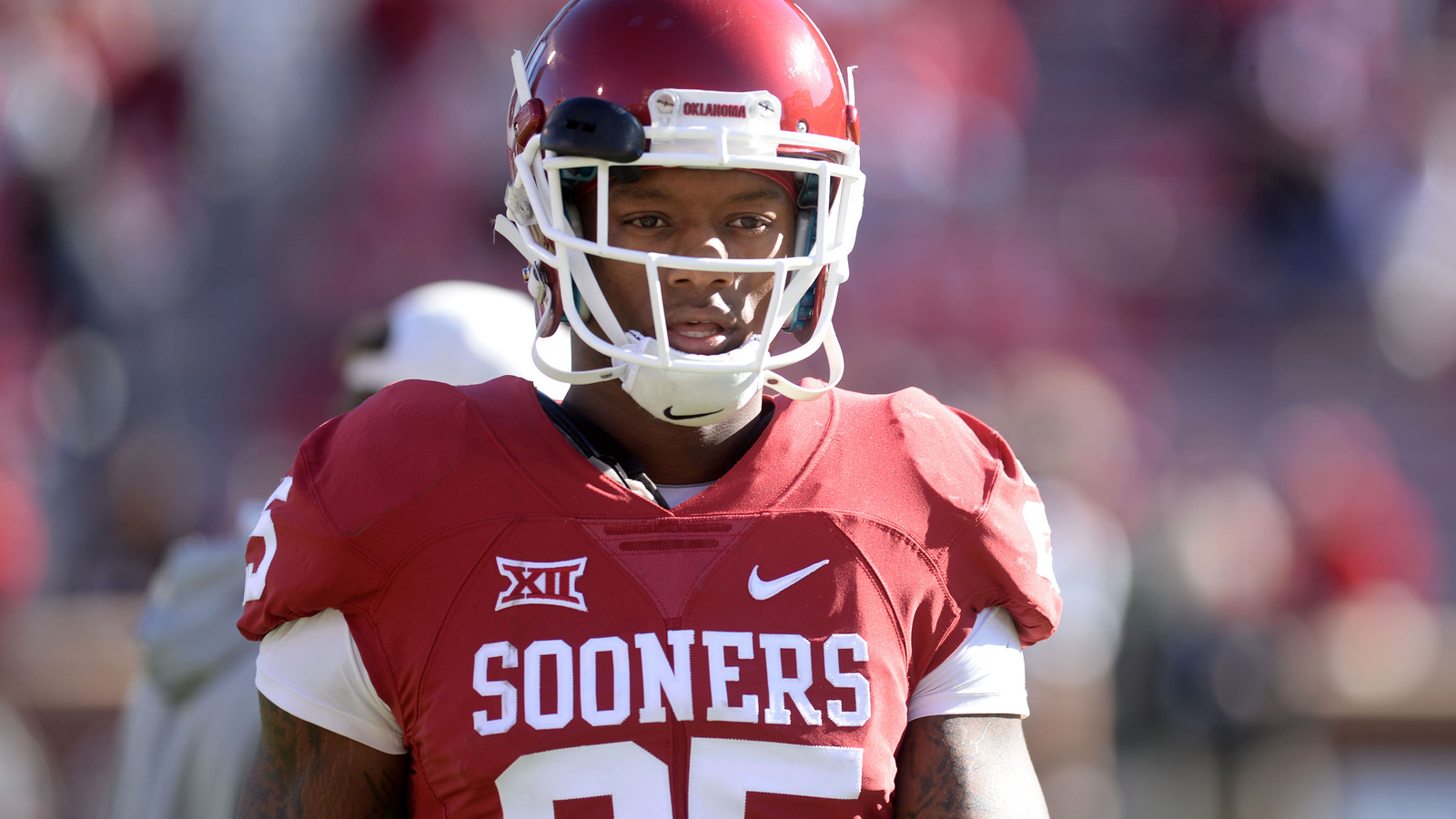 Many NFL teams will likely consider Joe Mixon untouchable.
Mark D. Smith-USA TODAY Sports
Because of an off-field incident that was similar to the one that ended Ray Rice's NFL career, former Oklahoma running back Joe Mixon is a complete wild card heading into the draft. Many believe a team could select Mixon early based on pure talent, but at least one draft analyst is predicting he won't be drafted at all.
Tony Pauline of DraftAnalyst.com believes Mixon will go undrafted despite the "astounding tape" NFL teams have on the 20-year-old.
It shouldn't come as a surprise that Joe Mixon was not invited to the combine as I initially mentioned back on December 19th. I still maintain that he won't be selected at any point in the draft for obvious reasons.

That being the case, I'm hopeful Mixon is signed after the draft and deserves a chance to play on Sundays.

The tape on Mixon is astounding at times. He dominates as both a ball carrier and pass catcher for entire drives at a time. Looking at it solely from a football perspective, I would stamp a late first-round grade on Mixon.
Mixon punched a woman in the face and knocked her unconscious in July 2014, and the disturbing footage was released a few months ago. He was also suspended one game last season for an incident in which he allegedly berated a parking lot attendant.
Mixon would be a lock to go in the first two rounds if not for the baggage that comes along with him, but assaulting a woman isn't something that can be erased with a simple apology. Many teams will consider him undraftable.
H/T Rotoworld
MORE FROM YARDBARKER
Sooners News

Delivered to your inbox

You'll also receive Yardbarker's daily Top 10, featuring the best sports stories from around the web. Customize your newsletter to get articles on your favorite sports and teams. And the best part? It's free!