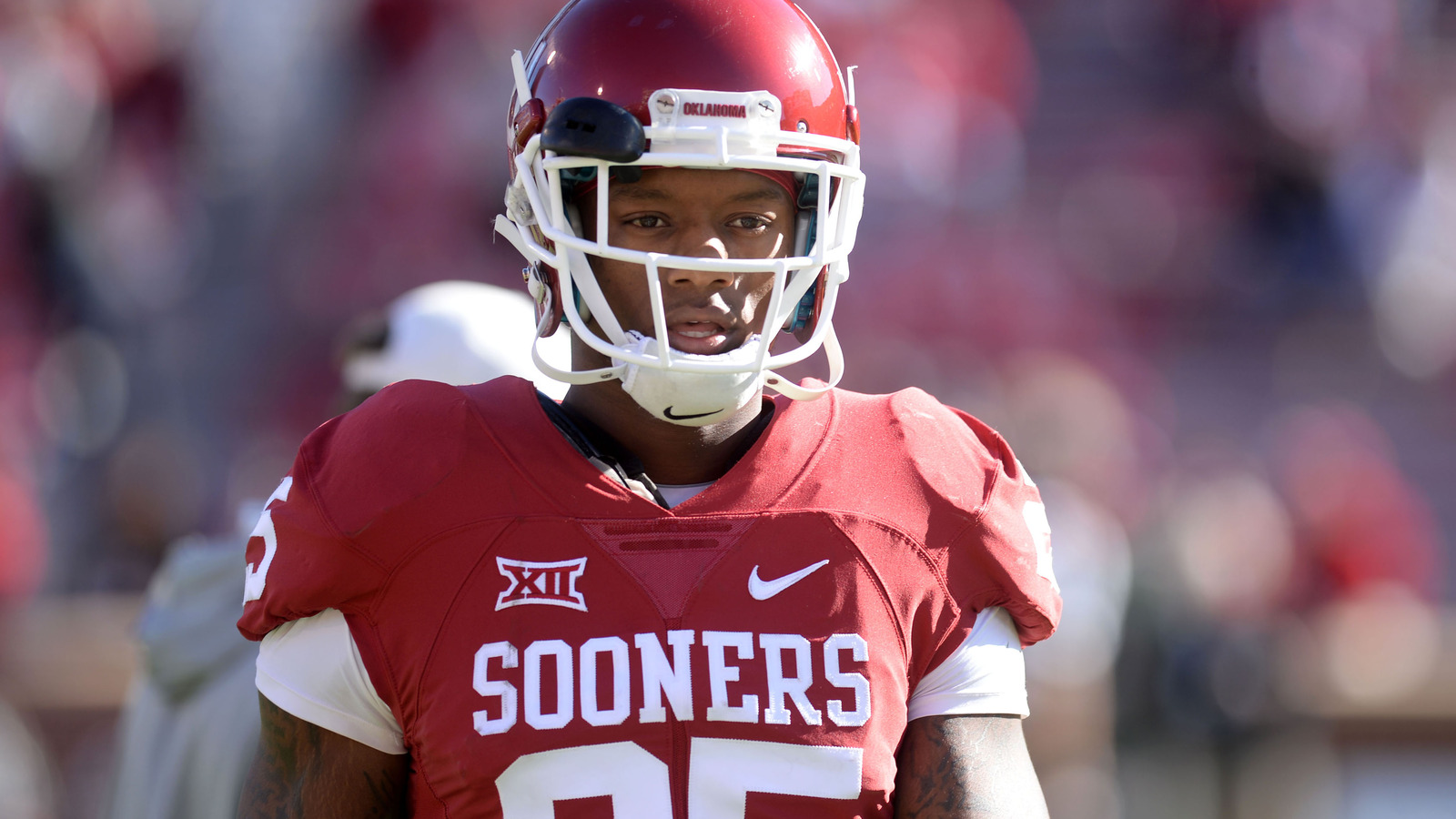 The controversial Joe Mixon may be slipping down the draft board.
Mark D. Smith-USA TODAY Sports
It seems like the NFL continues to shy away from controversial running back Joe Mixon ahead of the 2017 NFL Draft.
Or it's a smokescreen. Draft season is fun, right?
Mixon is the guy with the biggest character flag of all in the class thanks to an off-field incident in which he punched a woman in the face. It being caught on video is the main reason for the uproar, and yes, the NFL needs some higher standards when it comes to issues committed on or off camera.
Alas, as Pro Football Talk's Mike Florio pointed out, Mixon doesn't appear on Gil Brandt's top 150 players. He's not alone, either:
Mike Mayock of NFL Media has said that he wouldn't draft Mixon because of the off-field punch to a female's face that was caught on camera in 2014. But that's just one person's assessment; Brandt presumably is ranking the players based on how all teams view them. Indeed, Mayock still has Mixon at No. 5 among running backs even though Mayock wouldn't write Mixon's name on a draft card.
If Mixon didn't have this red flag to his name, he'd probably sit ranked as the most talented back in the class. Based on what insiders continue to do with big boards and such, though, there's a chance he doesn't hear his name called until the third round or beyond.
Mixon intrigue was sure to be a major storyline of the draft. It's simply getting started a little earlier than most would have predicted.
MORE FROM YARDBARKER
Sooners News

Delivered to your inbox

You'll also receive Yardbarker's daily Top 10, featuring the best sports stories from around the web. Customize your newsletter to get articles on your favorite sports and teams. And the best part? It's free!