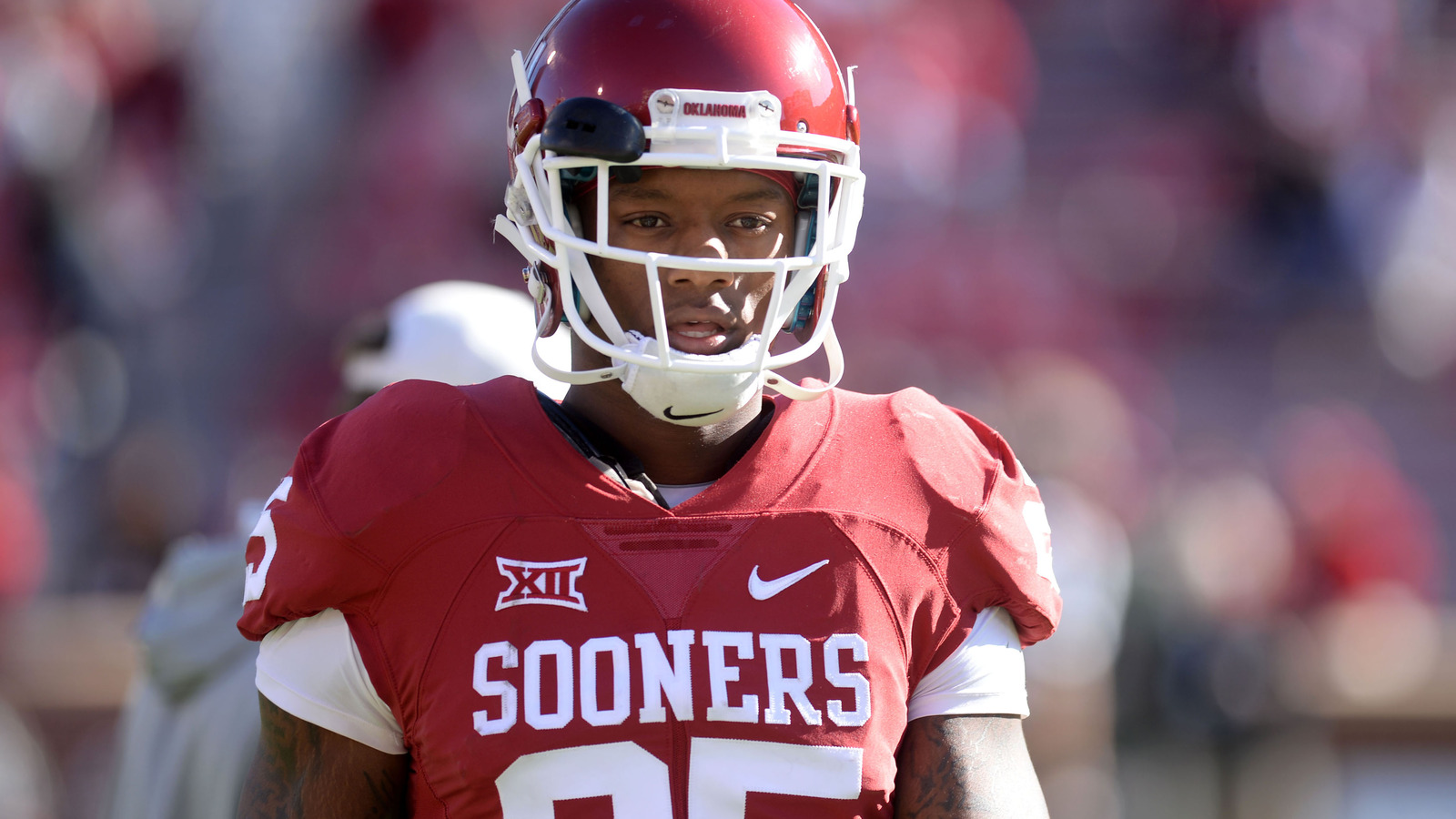 Joe Mixon's talent is overshadowed by his checkered past.
Mark D. Smith-USA TODAY Sports
If not for Joe Mixon's disturbing history of off-field drama, there would likely be three and possibly four running backs projected to be taken in the first round of the NFL Draft next month. And according to one scout, Mixon is the best of the bunch from a skill standpoint.
Ben Volin of the Boston Globe was told by an NFL scout at the Scouting Combine that Mixon is a better prospect than both Leonard Fournette and Dalvin Cook.
There's no denying Mixon's talent, but the former Oklahoma star has reportedly been removed from at least three teams' draft boards entirely. Even if he is a dual-threat running back that reminds talent evaluators of David Johnson and Matt Forte, the baggage is simply too much for some to overlook.
Mixon was infamously suspended for the 2014 season after knocking out a woman nearby the Oklahoma campus, breaking several bones in her face. A video of the incident was released back in December. He was also suspended last season for an incident with a parking attendant.
Depending on who you ask, Mixon could either be taken in the first round of the draft or not drafted at all.
MORE FROM YARDBARKER
Sooners News

Delivered to your inbox

You'll also receive Yardbarker's daily Top 10, featuring the best sports stories from around the web. Customize your newsletter to get articles on your favorite sports and teams. And the best part? It's free!