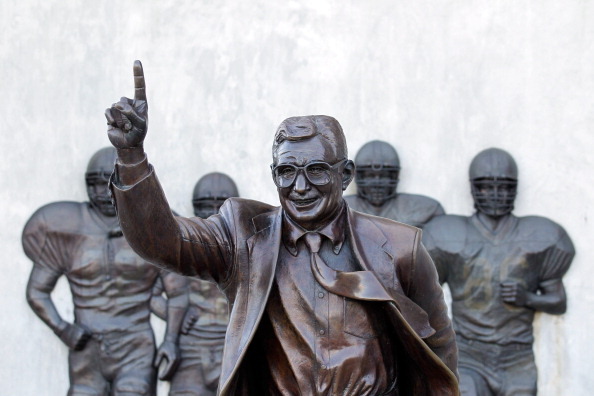 Another day, another new development at the Joe Paterno statue. We told you that Penn State security had begun to monitor the statue and has since stopped. And then yesterday, someone flew a plane over the campus with a banner warning, "Take down the statue or we will". On the heels of the flying warning, a few students decided that they would take it upon themselves to provide security for the statue. So the two students you see pictured above decided to spend the night camping out at the security to ensure that no one does any harm to it. Students are camping out overnight to protect the Joe Pa statue… twitter.com/KahnmanPSU/sta… — Jeremy Kahn (@KahnmanPSU) July 18, 2012 — Jeremy Kahn (@KahnmanPSU) July 18, 2012 The most important thing about this is the fact that more students could be coming. And because of that, something tells us this might not end well. [KahnmanPSU]
Read the rest of this story...
MORE FROM YARDBARKER
College Football News

Delivered to your inbox

You'll also receive Yardbarker's daily Top 10, featuring the best sports stories from around the web. Customize your newsletter to get articles on your favorite sports and teams. And the best part? It's free!