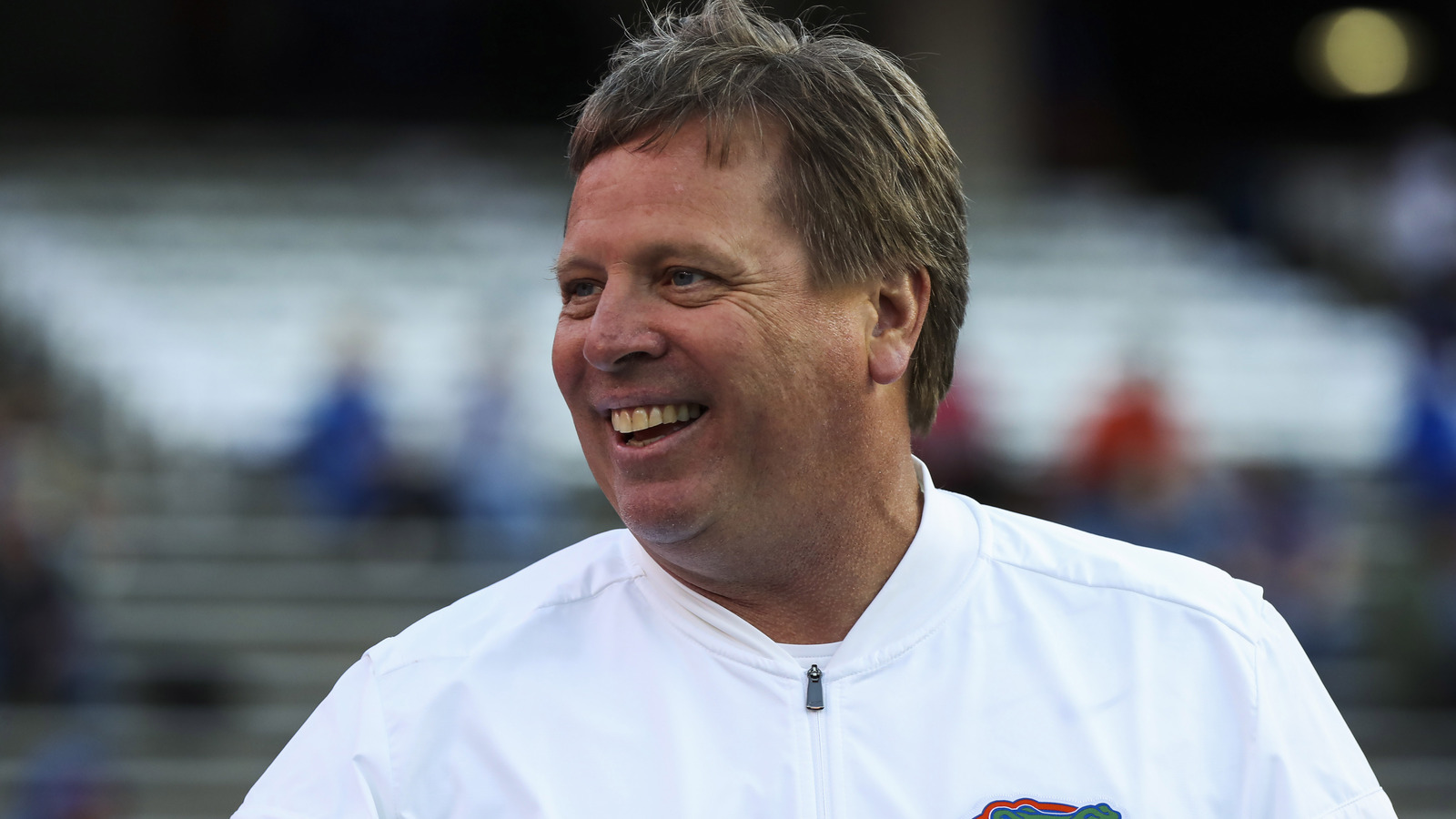 Despite rampant rumor and speculation, a man photographed posing nude on top of a shark is not Florida head coach Jim McElwain.
Logan Bowles-USA TODAY Sports
Despite rampant rumor and salacious speculation on the Internet, a man photographed posing nude on top of a shark is not Florida Gators head coach Jim McElwain, per an Orlando Sentinel report.
It turns out the man, who was believed to be McElwain and alternatively the founder of the Jimmy John's sandwich shop chain according to persistent Internet gossip, is a former New York City police officer.
The naked guy on the shark may have finally been identified, and it is reportedly a man named "Shawn" from upstate New York who is a former New York City police officer. And, get this, he was was going to meet with Florida Gators coach Jim McElwain to share a laugh about the infamous picture.

That's what David Pingalore, sports anchor for WKMG-TV in Orlando, told the Orlando Sentinel's Mike Bianchi on Friday on Bianch's "Open Mike" radio show on 96.9 The Game.

"This guy lives in upstate New York, that photo was taken two years ago off the shores of Long Island — not in Florida," Pingalore said. "I have the man that's fully clothed that's naked on the shark, on the boat. Yes, normal photographs."
McElwain vehemently denied that the man in the bizarre photograph was him.
"First and foremost, I don't know who it is, but it isn't me," McElwain told SEC Country's Ryan Young, via The Score. "In the world we live, what is a story? I just know this, it isn't me."
James "Jimmy" John Liautaud also denied he was the man mounting the shark in the photo.
In the end, this scandal — if you want to call it that — simply appears to be the case of grossly mistaken identity, to put it mildly
At least McElwain and Liautaud can put the awkward matter behind them. That has to come as a tremendous relief, obviously.
MORE FROM YARDBARKER
Gators News

Delivered to your inbox

You'll also receive Yardbarker's daily Top 10, featuring the best sports stories from around the web. Customize your newsletter to get articles on your favorite sports and teams. And the best part? It's free!