Former wide receiver Justin Brown confirmed he will continue to work to earn his degree from Penn State despite now playing football for Oklahoma. Former kicker Anthony Fera, who transferred to Texas, also will be working to complete his Penn state degree. Both players have said that the ability to finish their education through Penn State was important to them despite now playing...
Texas kicker and punter Anthony Fera, who transferred from Penn State, has a groin injury and is not practicing. Texas athletic trainer Kenny Boyd said Friday that Fera reported to training camp with a groin strain that he recently aggravated. Boyd says there is no timetable set for Fera to return to practice. Texas must find a starting kicker and punter this season. Fera was...
Penn State's special teams took a hit Thursday morning with kicker and punter Anthony Fera transferring to the Texas Longhorns, as expected for about a week or so. Joe Schad with the first word via Twitter this morning...   Penn State K Anthony Fera has committed to transfer to Texas — Joe Schad (@schadjoe) August 2, 2012   With Fera now leaving the punting will likely...
Kicker-punter Anthony Fera has left Penn State, the second starter to depart Happy Valley this week following harsh NCAA sanctions against the program for the Jerry Sandusky child sex abuse scandal. A team spokesman said Thursday that Fera was no longer on the roster. The junior with the powerful right leg was one of the top specialists in the Big Ten after hitting 14 of 17 field...
I don't want to pile on the Penn State mess here but with the sanctions that have been laid down against them, the players are going to be the ones paying the price and because of that they've been given waivers to transfer and play immediately. Couple that with the much publicized attrition that Georgia has had, it would benefit Georgia (as I'm sure it would pretty much...
Penn State might have someone special in sophomore kicker/punter Anthony Fera. Fera today was named the Big Ten Conference special teams player of the week for the third time this season after making two field goals and having three punts downed inside the 20-yard-line in Penn State's 20-14 victory over Ohio State on Saturday. Fera has been accurate as placekicker this season...
For the third time in the past eight weeks, placekicker/punter Anthony Fera (Cypress, Texas) has been selected Big Ten Special Teams Player of the Week. Fera was honored for his efforts in Penn State's 20-14 win at Ohio State last Saturday.
Anthony Fera is making his mark as a punter and placekicker for Penn State. Fera today was named as a candidate for the Ray Guy Award, presented to the nation's top punter. Last week, Fera was named one of  20 semifinalists for the Lou Groza Award to the nation's top placekicker. Since he became Penn State's placekicker in the Lions' fourth game, Fera is 12 for...
Penn State kicker Anthony Fera gainst the attention of selection committee Lou Groza Award and makes the ir semifinalist list.
Penn State's Anthony Fera (Cypress, Texas) is among the 20 semifinalists for the Lou Groza Place-kicker Award, presented annually to the college football's top placekicker by the Palm Beach County Sports Commission.
MORE STORIES >>
College Football News

Delivered to your inbox

You'll also receive Yardbarker's daily Top 10, featuring the best sports stories from around the web. Customize your newsletter to get articles on your favorite sports and teams. And the best part? It's free!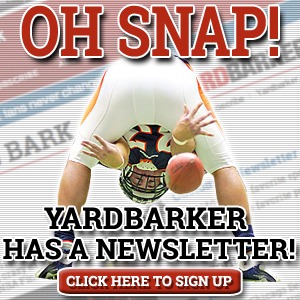 THE COLLEGE FOOTBALL HOT 10