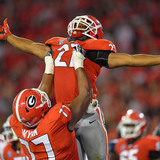 There was a lot of movement in the AP poll this past week, but the top teams have been relatively stable. That could all change Week 5.Some top teams are on upset alert, either facing tough road matchups or letdowns that could cost them a playoff spot. Who will come out of this week unscathed?Here are some of the best matchups and predictions for Week 5.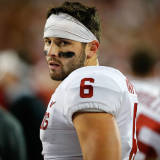 Heading into the final two September weekends, college football is reaching a separation point. Early season trends can either be entirely forgotten or become the prevailing narrative for an individual or a team.Right before that happens, however, we're taking a look at the most important stories — the winners and losers — from the opening weeks of 2017. Sample size can shift the...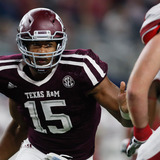 Building an NFL team begins in the trenches, but ultimately someone has to get the ball across the goal line or flip the field with a big play. Those are the moments that go down in history.These are the most dynamic playmakers in the 2017 NFL draft. Myles Garrett, DL, Texas A&M It's hard to block someone who can do 33 reps in the bench press at the scouting combine. It's even...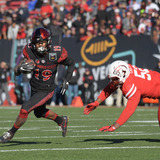 San Diego State running back Donnel Pumphrey has fought adversity every step of his college career and capped off an illustrious season with an NCAA record. With a 15-yard run in the fourth quarter, the 5-foot-9, 180-pounder became the all-time leading rusher in the history of college football. "A historic moment in college football history." We couldn't be more proud of one...
Donnel Pumphrey is one of the best college football players you've never heard about unless you're a die-hard fan or a San Diego State fan. His amazing skills were on display Saturday during the Las Vegas Bowl as the Aztecs battled the Louisville Cardinals. Poised to break the NCAA's all-time rushing mark, Pumphrey showed off his receiving abilities as well with a ridiculous 26-yard...
The college football regular season is now officially a thing of the past and the bowl season is upon us. Like the year-end holidays, it's a wonderful time for college football fans to kick back, relax and enjoy some competitive football and a tremendous atmosphere. Of course, with the bowl games come the potential for surprises. So with that in mind, and excluding the College Football...
It's finally championship week! There's a lot on the line as conference championships are up for grabs and four College Football Playoff berths are out there for the taking. This is an interesting time for the fairly new Playoff system as all eight of the previous playoff teams were conference champions. However, Ohio State could get a playoff spot despite not only not winning their...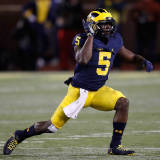 This has always felt like a season that was always going to come down to these next two weeks. This week is usually so much fun because of all these rivalries but this year several of those rivalries have a lot on the line. There is the usual bragging rights, some division titles to be determined and possible playoff spots to play for. And from Tuscaloosa to Pullman, there should...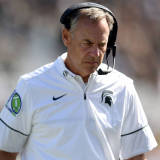 Good-bye, Ohio State. OK, the Buckeyes lost on a freakish play and no longer unbeaten, but they are still in the hunt for a national championship. That's the good part of having a playoff. The bad part is that someone — rather, a lot of someones — will miss out. Think about teams like Texas A&M, Louisville, Ohio State, Baylor, West Virginia and/or Boise State not getting the...
The college football season is still months away, but that hasn't stopped San Diego State Aztec offensive coordinator Jeff Horton from hyping up one of his most productive players. Horton was discussing senior running back Donnel Pumphrey when he said his team's offensive standout can be just as good as Stanford junior running back Christian McCaffrey, a Heisman Trophy favorite heading...
MORE STORIES >>
College Football News

Delivered to your inbox

You'll also receive Yardbarker's daily Top 10, featuring the best sports stories from around the web. Customize your newsletter to get articles on your favorite sports and teams. And the best part? It's free!
THE COLLEGE FOOTBALL HOT 10