Defensive coordinator Lorenzo Ward has already made big news this spring despite the fact that only one practice has taken place, and that practice, due to weather, had to be held in doors: South Carolina may be experimenting with a 3-4 defense this season. Ward finds himself in an unusual position for him: there is no clear playmaker at defensive end. For all of Wardā€™s tenureā...
South Carolina Football: Spring preview ā€" defenseWhen the South Carolina Football team takes to the Proving Grounds for spring practice, they, like theĀ offense, will be faced with the task of replacing some of most prolific Gamecocks ever to play. Ever since Spurrier arrived at South Carolina in 2005, it has been great defense that has been at the heart of great seasons. Particularly...
ļ»æ The South Carolina footballĀ picked up their thirdĀ commitment for the 2013 class as defensive end/linebacker Gerald Turner (Goose Creek/Goose Creek) committed to the Gamecocks. Turner chose USC via a tweet and chose the GamecocksĀ over offers from Clemson and North Carolina.This young man gave USC the verbal pledge as he visited the spring football scrimmage today. The Gamecocks...
MORE STORIES >>
College Football News

Delivered to your inbox

You'll also receive Yardbarker's daily Top 10, featuring the best sports stories from around the web. Customize your newsletter to get articles on your favorite sports and teams. And the best part? It's free!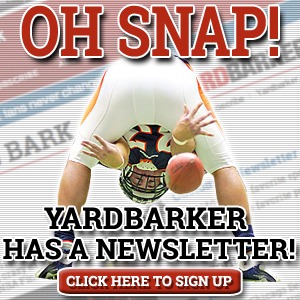 THE COLLEGE FOOTBALL HOT 10