Duke walk-on defensive back Hud Mellencamp, 20—the son of rockstar John Mellencamp—is facing a misdemeanor charge for illegal consumption of an alcoholic beverage. The charge was filed on July 10 with the Monroe (Ind.) County clerk's office, the Indianapolis Star reported. An initial hearing on the case is scheduled for Sept. 25 in Monroe Circuit Court. This is Mellencamp's...
Duke coach David Cutcliffe says walk-on Hud Mellencamp will continue to practice with the football team while he deals with felony battery charges in Indiana. Cutcliffe said Thursday the son of rocker John Mellencamp will remain active in practice and "we'll let the legal due process occur." Hud Mellencamp, 19, is charged with punching and kicking a 19-year-old man...
Duke cornerback Hud Mellencamp, the son of famous singer John Mellencamp, is facing a felony battery charge in connection to a July 29 incident in Bloomington, Ind., that left an unnamed man with facial fractures and injuries requiring a plastic surgeon. An arrest warrant was issued Thursday for Hud Mellencamp, 19, his brother Speck, 18, and Ty A. Smith, 18, according to the Charlotte...
Duke walk-on sophomore cornerback Hud Mellencamp, the son of recording artist John Cougar Mellencamp, is facing felony battery charges for an alleged assault that took place in July in his native Indiana, according to the Charlotte Observer. 19-year-old Hud, his 18-year-old brother Speck, and 18-year-old Ty Smith (the son of Indiana University's baseball coach) are […]
Duke CB, Hud Mellencamp, is facing possible battery charges for an incident that happened in Indiana in July. CBS Sports is reporting that the son of musician, John Mellencamp, is being charged with felony battery. The situation stems from an incident where him and his younger brother, Speck, are accused of beating a man to the point where he had facial fractures and required stitches...
MORE STORIES >>
College Football News

Delivered to your inbox

You'll also receive Yardbarker's daily Top 10, featuring the best sports stories from around the web. Customize your newsletter to get articles on your favorite sports and teams. And the best part? It's free!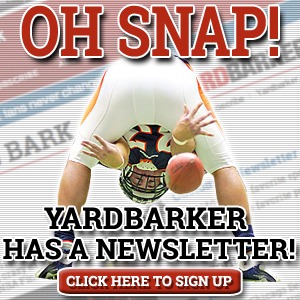 THE COLLEGE FOOTBALL HOT 10