Ringer death-stare file photo. Source. As reported earlier today on MGoBlog as speculation based on Twitter posts, then confirmed by MLive's Kyle Meinke... Kaleb Ringer has left the Michigan football team, program announces. — Kyle Meinke (@kmeinke) May 6, 2013 Meinke continues... Speculation of Ringer's departure surfaced earlier Monday after he changed his...
Ok, so we're breaking the rules and turning the "midweek lowdown" into "whatever-day-of-the-week-it-is lowdown". We had good response from Wednesday's post, plus I kind of like the informal nature of this kind of post for stuff like this. Before we jump in, a friendly reminder that you have just under a week to sign up for the MBN pick'em league...
Michigan offensive lineman Chris Bryant will miss the season because of a fractured leg, and linebacker Kaleb Ringer will redshirt following knee surgery. The athletic department announced their absences Thursday, saying only that Bryant had a fractured tibia and Ringer recently had his operation. Bryant redshirted last season after signing with the Wolverines out of Simeon High...
The University of Michigan football program made two announcements on Thursday regarding injured players. Redshirt freshman offensive lineman Chris Bryant will miss the 2012 season with a fractured tibia. Freshman linebacker Kaleb Ringer recently underwent successful knee surgery. Ringer will redshirt the 2012 season. This comes a week after it was announced that freshmen defensive...
MORE STORIES >>
College Football News

Delivered to your inbox

You'll also receive Yardbarker's daily Top 10, featuring the best sports stories from around the web. Customize your newsletter to get articles on your favorite sports and teams. And the best part? It's free!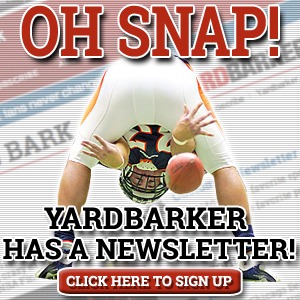 THE COLLEGE FOOTBALL HOT 10