For much of the season, Pitt has been looking for a third wide receiver. Kevin Weatherspoon seemed to answer that bell, but has largely tailed off ever since his 50-yard three-catch game against Virginia Tech. In the six games since then, Weatherspoon has had only four catches for 30 yards and he hasn't had a touchdown all season. Another wideout isn't stepping up, but one...
A couple focus stories in the dailies today. Manasseh Garner is really happy in Pitt's offense. Thoughtful and soft-spoken, tight end Manasseh Garner was not trying to brag Tuesday when he was asked to describe his duties in the Pitt offense. "Linebackers, cornerbacks, safeties, I feel like, personally, you line me up against anybody and I'm going to win," he said. Strong...
Pitt head coach Paul Chryst had no answer for the potent Florida St. offense last night. On paper, everything sounded perfect. Reschedule Pitt's biggest opponent of the season, Florida State, to a nationally televised slot on Monday night on Labor Day.  It would serve as a perfect way to launch the Panthers into the national spotlight and show everyone that they could hang with...
I wanted to try to stay on top of links. Last thing I wanted was to keep tabs open for weeks or months and then find myself trying to shoehorn ancient pieces into a present day post. Naturally this post was in the draft section for nearly 2 weeks before I returned to it and re-worked it to shove out today. The first day of practice revealed that Pitt has named the outside practice...
I can't say I've given it too much thought. Kind of wonder if that is what Coach Paul Chryst wanted when he set it up to be completely overlapping with the NCAA Tournament, and spreading it out over so many weeks. It's been hard to glean much in the way of information. There's the basic roughing of what the 2-deep looks like. At the same time, most of that seemed to be in...
Manasseh Garner has a chance to impact the offense, playing a similar H-back role as he did at Wisconsin. David Durham moves to the defensive side of the ball, to defensive end.
On Tuesday, Wisconsin head coach Bret Bielema announced that junior receiver Manasseh Garner would explore transfer options. Garner hs decided on the Panthers. He will sit out this year due to the transfer rule, and have two years left to play.
Late on Tuesday afternoon the Badgers football team announced via release that wide receiver Manasseh Garner and defensive back Jameson Wright will transfer from the program and explore opportunities elsewhere. "I met with Manasseh and Jameson and they both informed me they wanted to pursue their options of playing somewhere else," Bielema said in a press release today. "In...
Wisconsin announces Tuesday that junior receiver Manasseh Garner and redshirt sophomore defensive back Jameson Wright - two members of the Badgers' 2010 signing class - have decided to leave the program.
MORE STORIES >>
College Football News

Delivered to your inbox

You'll also receive Yardbarker's daily Top 10, featuring the best sports stories from around the web. Customize your newsletter to get articles on your favorite sports and teams. And the best part? It's free!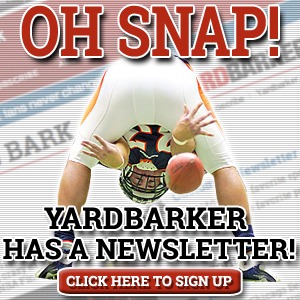 THE COLLEGE FOOTBALL HOT 10