Alabama football and Nick Saban thrive on big games. No coach or team in college football's modern era has won more big games. Nick Saban has said he hates losing more than he loves winning. As he told former LSU player, Marcus Spears...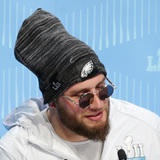 Patriots head coach Bill Belichick is known as a disciplinarian, as he runs a tight ship. His players know that, as Belichick makes his expectations clear from the getgo.Belichick is often compared to Alabama head coach Nick Saban, as the two are among the strictest at both the professional and collegiate levels of football. They also spent some time together as members of the Browns...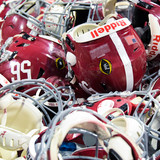 The University of Alabama already features the most successful football program in the nation, and its recruiting efforts are about to get a huge boost.As reported by Ed Enoch of the Tuscaloosa News, the University of Alabama System board of trustees has approved $2 million to improve Nick Saban's recruiting lounge."The recruiting lounge will be in 7,447-square-feet of renovated...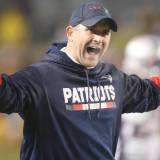 Other teams besides the Colts were interested in adding Patriots special teams coach Joe Judge, Mike Reiss of ESPN.com reports, but Judge and the Pats are finalizing a deal that will keep him in New England. The 36-year-old assistant will be the team's special teams coordinator for a fourth season. The sides are ironing out minor details, but Reiss reports the deal to retain Judge...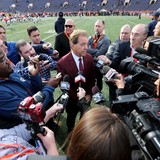 Trent Richardson has pretty much run out of prominent believers except for one — his former college coach.Nick Saban still believes the former Alabama running back would represent good value for a smart NFL team despite his lack of success at that level."I don't think there is any question about it," Saban told Brian Achatz of the Pensacola News Journal. "If Trent does the things...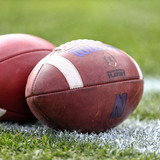 A high school recruit turning down a scholarship offer from Nick Saban is not too common, but what's even more uncommon is one choosing to attend an Ivy League school over Alabama. But that's what's happening with Brevin White.White, a four-star quarterback recruit out of Lancaster, Calif., says he is sticking with his commitment to Princeton over an offer from Alabama."I just wanted...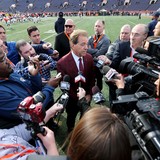 Alabama head coach Nick Saban will apparently pull out all the stops to sign a recruit — that includes showing up at a player's house and dancing with their family, which we recently learned.Saban paid a visit to three-star cornerback Eddie Smith's house on Saturday night, and the mood appeared to be quite festive for a recruiting visit. The Alabama head coach showed up to Smith...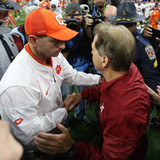 Nick Saban will have to step aside someday at Alabama, and those who have dared to speculate that far ahead wonder if Clemson's Dabo Swinney could well end up being the man to replace him when that time comes.The Tigers hope that day is a long way off, if it does come at all. And if it does, athletic director Dan Radakovich says he's ready with a plan to try to fend off the Crimson...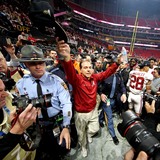 Nick Saban will do what it takes to land a recruit. And if that means busting out some dance moves in a living room, he's going to do it.Take a look at these videos showing the Alabama football coach dancing with the family of Eddie Smith while recruiting the high school cornerback. If that looks familiar, it's because a few years ago Saban went viral for doing the electric slide...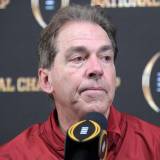 The greatness of Nick Saban cannot be argued. His success as a college head coach is unrivaled, and every single year he brings in a treasure trove of NFL-level talent through his never-ending recruiting efforts.And now, thanks to a short video, we have an idea about how he keeps reeling in that talent.Three-star recruit Eddie Smith posted a video, which was shared by Andrew Hammond...
MORE STORIES >>
College Football News

Delivered to your inbox

You'll also receive Yardbarker's daily Top 10, featuring the best sports stories from around the web. Customize your newsletter to get articles on your favorite sports and teams. And the best part? It's free!
THE COLLEGE FOOTBALL HOT 10