Dantrell Thomas, who had 21 points, made two free throws with five seconds remaining to secure a 64-61 victory for Nicholls over Southeastern Louisiana in Southland Conference play Saturday. The game was tied at 59 with 39 seconds remaining when T.J. Carpenter was fouled. He made one free throw. Thomas then stole the ball from Southeastern Louisiana's Devonte Upson, fed Jeremy...
Dantrell Thomas scored 13 points and grabbed seven rebounds as Nicholls State beat IUPUI 62-56 on Wednesday night. Jeremy Smith had 12 points and four rebounds. Liam Thomas had five points, seven rebounds and two blocks. T.J. Carpenter came off the bench to score 14 points. Nicholls State hit 40 percent from the field overall and 63.2 percent from the line. The Colonels (3-5) came...
T.J. Carpenter came off the bench to break an 11-11 tie with an eight-point outburst and spark Nicholls State to an 87-62 win over NAI Loyola-New Orleans Saturday. Carpenter, who finished with a team-high 20 points, scored on a layup, stole the ball and drilled the first of two 3-pointers in the span of less than two minutes as the Colonels flashed to a 21-15 lead and extended it...
Dantrell Thomas scored 23 points and Nicholls State went 6-for-6 from the foul line in the game's final 26 seconds to seal the Colonels' 65-61 win over Texas A&M-Corpus Christi on Wednesday night. Thomas was the final of three Colonels players to hit 2 of 2 from the charity stripe in the final seconds, turning a 59-57 advantage into the final margin of victory. Sam...
AUSTIN, Texas (AP) -- J'Covan Brown scored 23 points to lead Texas to a 93-40 victory against Nicholls State on Tuesday night. It was Brown's most points for the Longhorns (8-2) since Nov. 19. The team's leading scorer, Brown recovered from a five-game stretch in which he averaged 12.2 points per contest. Bryan Hammond had nine points and Trevon Lewis seven for Nicholls...
Trevon Lewis scored 21 points, while Chris Talkington and Dantrell Thomas added 17 points apiece for Nicholls State in an 80-70 win over Houston Baptist for the Colonels' first win of the season on Saturday night at the Cajundome. Houston Baptist led by three points at the break and, after opening the second half with a 3-pointer by Ronald March, by 41-35 early in the second...
MORE STORIES >>
Nicholls State News

Delivered to your inbox

You'll also receive Yardbarker's daily Top 10, featuring the best sports stories from around the web. Customize your newsletter to get articles on your favorite sports and teams. And the best part? It's free!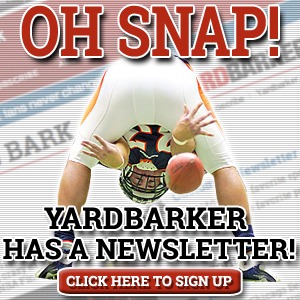 THE HOT 10: Who's Trending