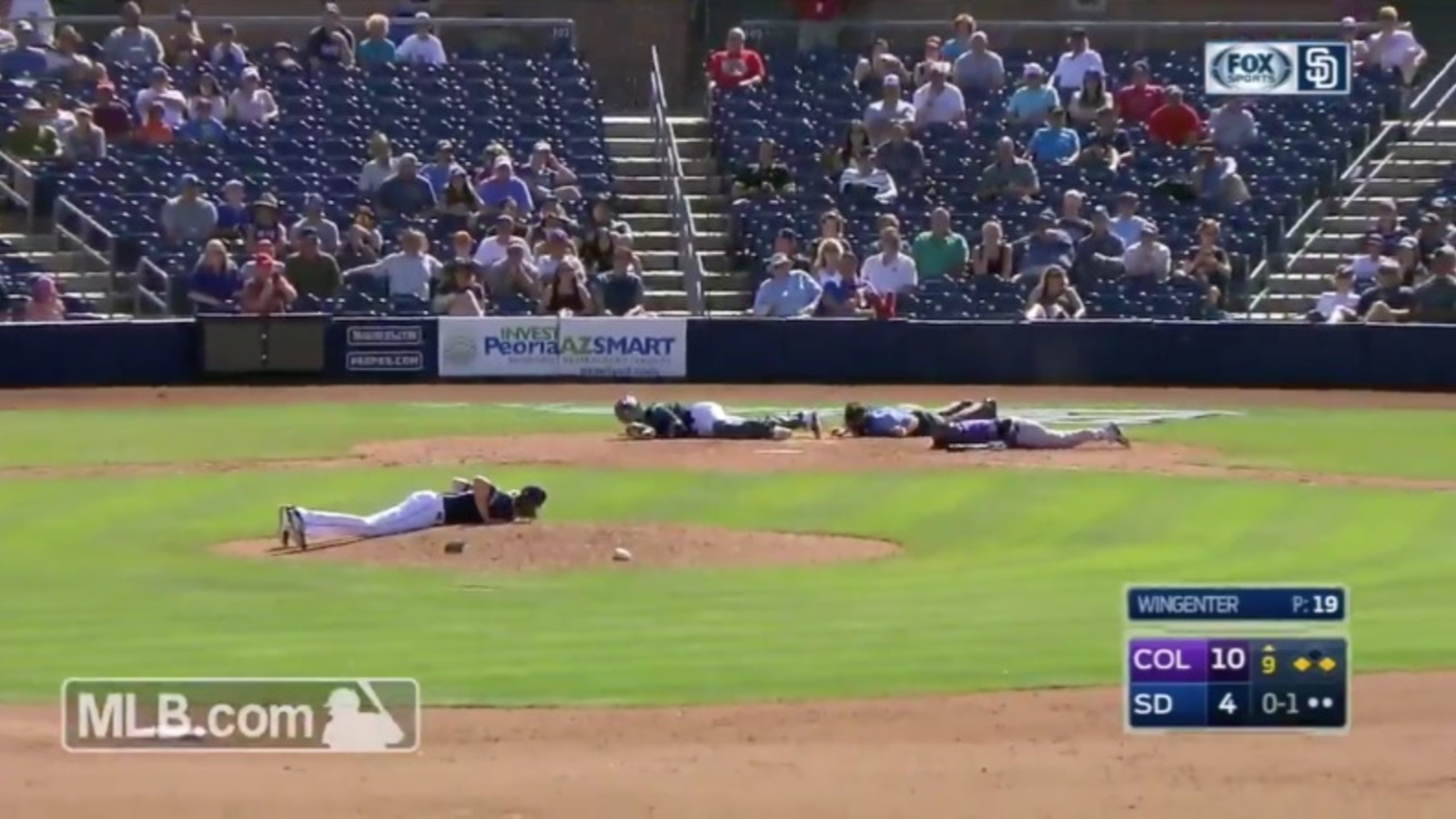 Everyone hit the deck to avoid bees during a spring training game between the Rockies and Padres.
FOX Sports San Diego
Everyone hit the deck like they were doing a drop drill during Thursday's Rockies-Padres spring training game after a swarm of bees appeared on the field.
San Diego pitcher Trey Wingenter was pitching in the top of the ninth inning and stepped off the rubber after seeing the swarm. He quickly went down. The batter, umpire, and other players on the field soon followed by going down to avoid the bees:
The game was taking place in Peoria, Ariz. Hopefully nobody was stung in the making of this film.
MORE FROM YARDBARKER
MLB News

Delivered to your inbox

You'll also receive Yardbarker's daily Top 10, featuring the best sports stories from around the web. Customize your newsletter to get articles on your favorite sports and teams. And the best part? It's free!