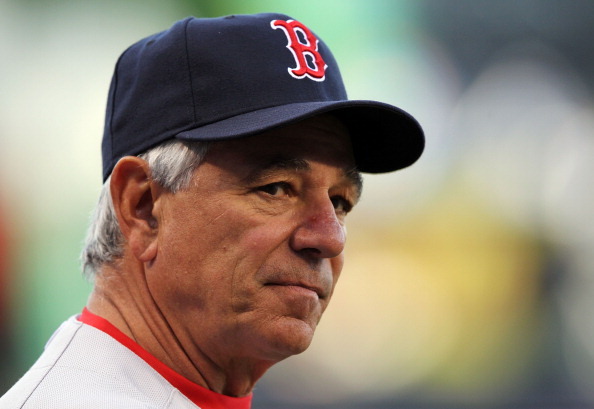 Bobby Valentine has been able to keep his composure during the early season struggles. He was able to keep his composure while Curt Schilling was telling anyone that would listen that he's not working out in Boston. And he was also able to keep his composure while being booed by the hometown crowd. But last night, he finally lost that composure and went on an expletive filled rant after the Red Sox's 4-3 loss to the Royals. Valentine was steaming about home plate umpire Jim Nelson's ruling that Marlon Byrd didn't pull back his bat in time to avoid being hit by a pitch in a bunt attempt in the ninth inning. That decision by Nelson took away a chance to have the bases loaded with no outs. And Valentine didn't like it one bit. "Guys battled their butts off," Valentine said. "That's a damn shame. (Expletive) umpire can't make a right call and get help? It's a damn shame is what it is. Be stubborn. It's not his job to call the play. Just get help. If they can't get it right, they s
Read the rest of this story...
MORE FROM YARDBARKER

MLB News

Delivered to your inbox

You'll also receive Yardbarker's daily Top 10, featuring the best sports stories from around the web. Customize your newsletter to get articles on your favorite sports and teams. And the best part? It's free!