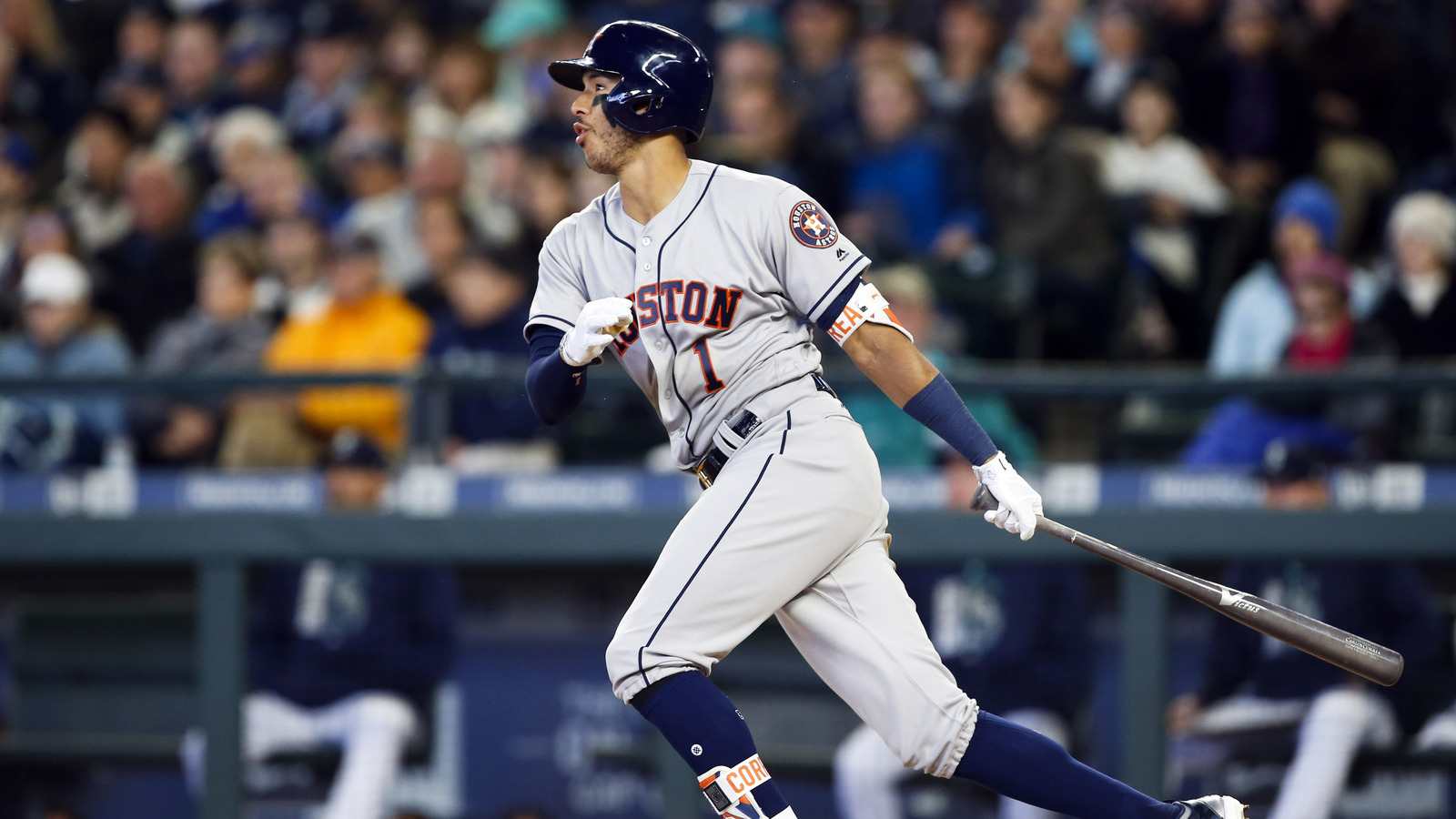 "Fine, let's talk money." - Carlos Correa, suddenly.
Joe Nicholson-USA TODAY Sports
The Houston Astros would like to lock down shortstop Carlos Correa for the long haul, and the player is willing to listen to offers under the right circumstances.
While Correa's agent ruled out a long-term deal, the player himself was at least a little more open to listening.
"I'm not shutting the door," Correa said, via Jake Kaplan of the Houston Chronicle. "The price has got be right, you know what I mean? And it's got to be early. Once I get to arbitration there's no turning back.
"I love the Astros. I love the team. I love the fans in Houston. I love everything. I've still got five more years here until I'm a free agent. So, I'm not worried about it. I'm not thinking about it right now. If the Astros are going to approach me at some point, I'm more than glad to listen to what they have to offer. But this is (a) business, so we'll see what happens."
Correa did downplay his agent's comments, saying he simply told him he would not sign any "bad deals."
Unlike some other players, Correa simply doesn't have a lot of incentive to sign a deal buying out his arbitration years. He isn't eligible until after 2018, but once that does kick in, he's going to get some good money on top of the $4.8 million bonus he got when signing as the No. 1 overall pick in the 2012 draft. He also has several major endorsement deals supplementing his income until then. The Astros may simply have to go year-to-year with him unless they're willing to hand out a really significant sum of money.
MORE FROM YARDBARKER:
QUIZ: Name every No. 1 overall pick in the MLB draft
There have been 51 No. 1 overall picks in the MLB draft. Many have gone on to have illustrious careers, but some have been complete busts. How many of them can you name?
MORE FROM YARDBARKER
Astros News

Delivered to your inbox

You'll also receive Yardbarker's daily Top 10, featuring the best sports stories from around the web. Customize your newsletter to get articles on your favorite sports and teams. And the best part? It's free!