David Ortiz' hitting streak is starting to reach historic levels A couple of years ago, Philadelphia Phillies shortstop Jimmy Rollins ended one season on some pretty absurd hitting streak. I don't remember what it was on account of I'm not a Phillies fan nor am I motivated enough to look it up, I just remember it was a pretty long one. More importantly, it was getting a lot of fan-fare for its length as he was approaching records in Major League Baseball. Now the sports world is still too wrapped up in the playoffs in both basketball and hockey and probably would rather talk about last month's NFL Draft, but all of a sudden there is another hitting streak that has gone over the off-season that is starting to approach historic levels. It also, by my accounts, approaching at an extremely quiet pace. That hitting streak is the 27 game one of Red Sox slugger David Ortiz. Perhaps it is based on the fact that I am sitting in the suburbs of Washington D.C instead of in front of a television watching NESN or CSNNE or listening to 98.5 Sports Hub but David Ortiz has gone about this hit streak in what feels like a quiet manner. Ask most people what they know about David Ortiz in 2013, and the first thing that will probably come to mind is his speech at the first home game back at Fenway after the Boston Marathon. Remember the "This is our ********* city!" speech? That's what comes to mind about 2013 Big Papi. Thing is, David Ortiz is smoking at the plate. A couple of weeks ago, it was Mike Napoli carrying the offense, but since Papi's return it's reverted back to his job. In only 15 games this season, Ortiz already has 4 HR, 17 RBI and has an OPS at a ridiculous 1.2. Not bad for a player that a lot of people wanted to cut the cord with due to his advancing age. Even if his pace tapers off a little bit, Ortiz would still be at least offensive MVP by a large margin for the Boston Red Sox. Most notably, however, is David Ortiz' hitting streak. The biggest issue behind legitimizing it is the fact that it started last July before Ortiz missed the rest of 2012 with an Achilles injury. It still doesn't take away the fact that Ortiz now is tied for the fifth longest hitting streak in Red Sox history, tied with some guy named Manny Ramirez and some guy named Dom DiMaggio. Not big names at all. Even if Ortiz's hitting streak started last year, it still takes a lot of skill – and a little bit of luck – to carry it for 27 straight games. Tonight, Ortiz looks to continue his hitting streak against Minnesota. Sitting only 7 games away from tying DiMaggio for the longest in Red Sox history, Ortiz continuing to hit would do two things for the franchise. On one hand, it would be a baseball human interest story that would be fun to follow. More importantly, it would continue to power an offense for a team that is right now one of the best in baseball.
Original Story:
http://www.bostonsbettah.com/?p=6034
MORE FROM YARDBARKER
Red Sox News

Delivered to your inbox

You'll also receive Yardbarker's daily Top 10, featuring the best sports stories from around the web. Customize your newsletter to get articles on your favorite sports and teams. And the best part? It's free!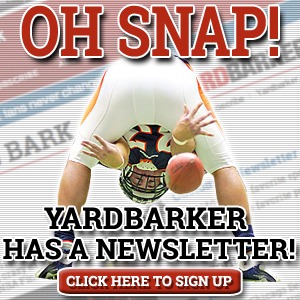 Latest Rumors
Best of Yardbarker

Today's Best Stuff

For Bloggers

Join the Yardbarker Network for more promotion, traffic, and money.

Company Info

Help

What is Yardbarker?

Yardbarker is the largest network of sports blogs and pro athlete blogs on the web. This site is the hub of the Yardbarker Network, where our editors and algorithms curate the best sports content from our network and beyond.