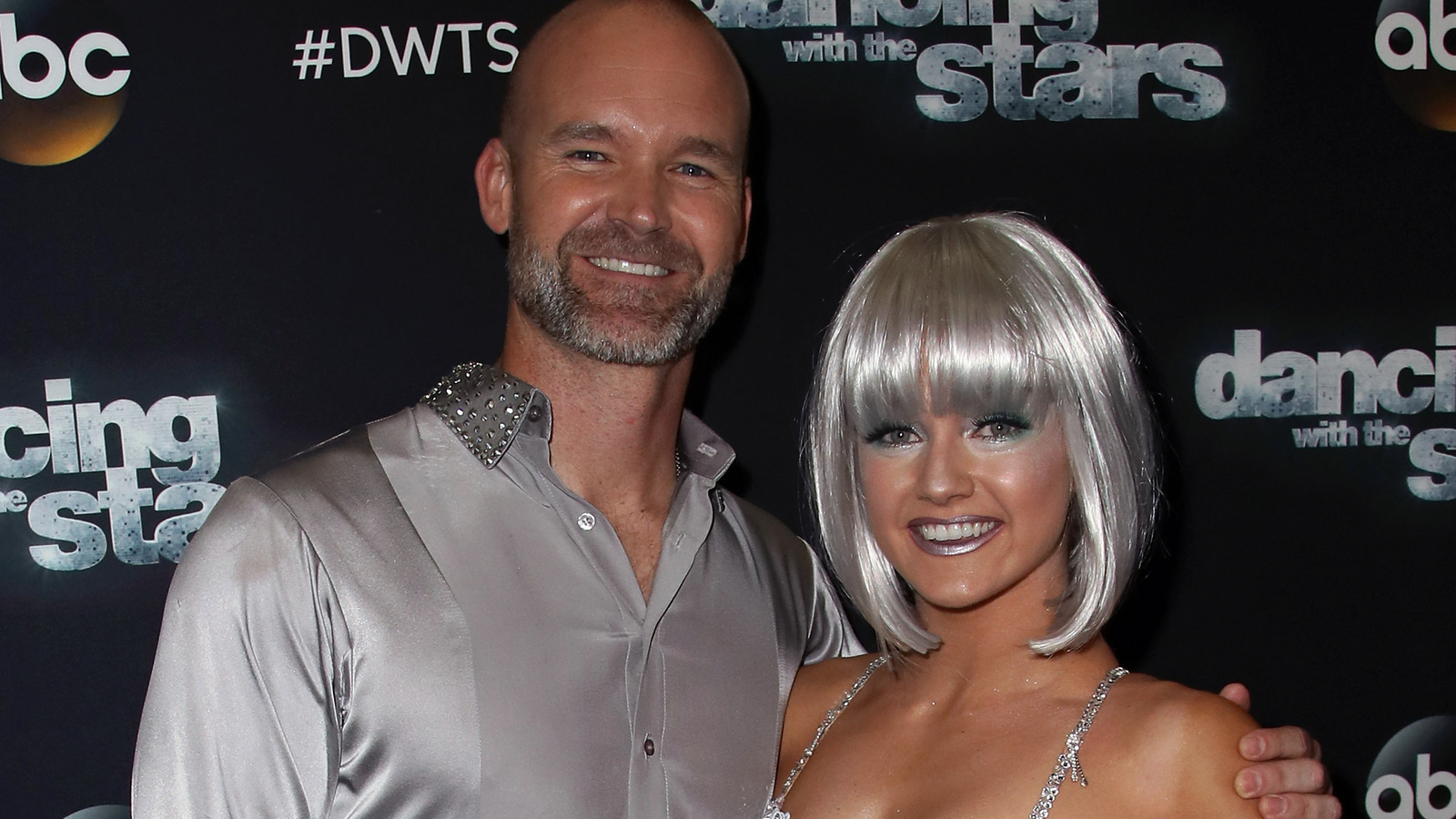 David Ross and dancer Lindsay Arnold attend 'Dancing with the Stars' Season 24 at CBS Televison City on May 1, 2017 in Los Angeles, California.
David Livingston/Getty Images
David Ross, arguably in a something of a shocker, is one of the finalists on this season's "Dancing with the Stars."
But the retired Chicago Cubs World Series champion, who as at times made reference to and sought inspiration from his baseball career throughout the competition, is really swinging for the fences in baseball parlance for one of his performances in the finals.
How so? Ross will dance to "Take Me Out to the Ball Game" during Monday's prime-time telecast.
Wait. What?
Ross and partner Lindsay Arnold will dance a freestyle routine to a medley of "It Takes Two" and "Take Me Out to the Ball Game" during Monday's live telecast, according to an announcement Thursday from ABC reps, per a Chicago Tribune report.
Ross of course famously opened his "DWTS" debut by dancing a quickstep to "Go Cubs Go!"
And now, "Take Me Out to the Ball Game"? Seems like a strange selection. The iconic ball park tune doesn't really seem like a danceable ditty. But who knows? Maybe it will involve some kind of remix or something.
That aside, Ross and Arnold will also dance a Viennese waltz to "Let's Hurt Tonight" by OneRepublic as well during the finals. That seems to make a little more sense.
Competing with Ross in the finals are Fifth Harmony's Normani Kordei and partner Val Chmerkovskiy along with former NFLer Rahsad Jennings and partner Emma Slater. The winners of the show's 24th season will be announced on Tuesday night's telecast.
"I can't believe how much fun I'm having, and the competition just blows my mind," Ross told the Chicago Sun-Times this week during rehearsal. "Obviously, I'm not the best dancer in the group, but it's just fun to be part of it. … And it shows how many people out there are voting for me, and it makes me feel the warm and fuzzies inside. I'm just so thankful. It just blows my mind."
MORE FROM YARDBARKER
Cubs News

Delivered to your inbox

You'll also receive Yardbarker's daily Top 10, featuring the best sports stories from around the web. Customize your newsletter to get articles on your favorite sports and teams. And the best part? It's free!