Originally posted on
The Comeback
| By Alex Putterman | Last updated 3/20/17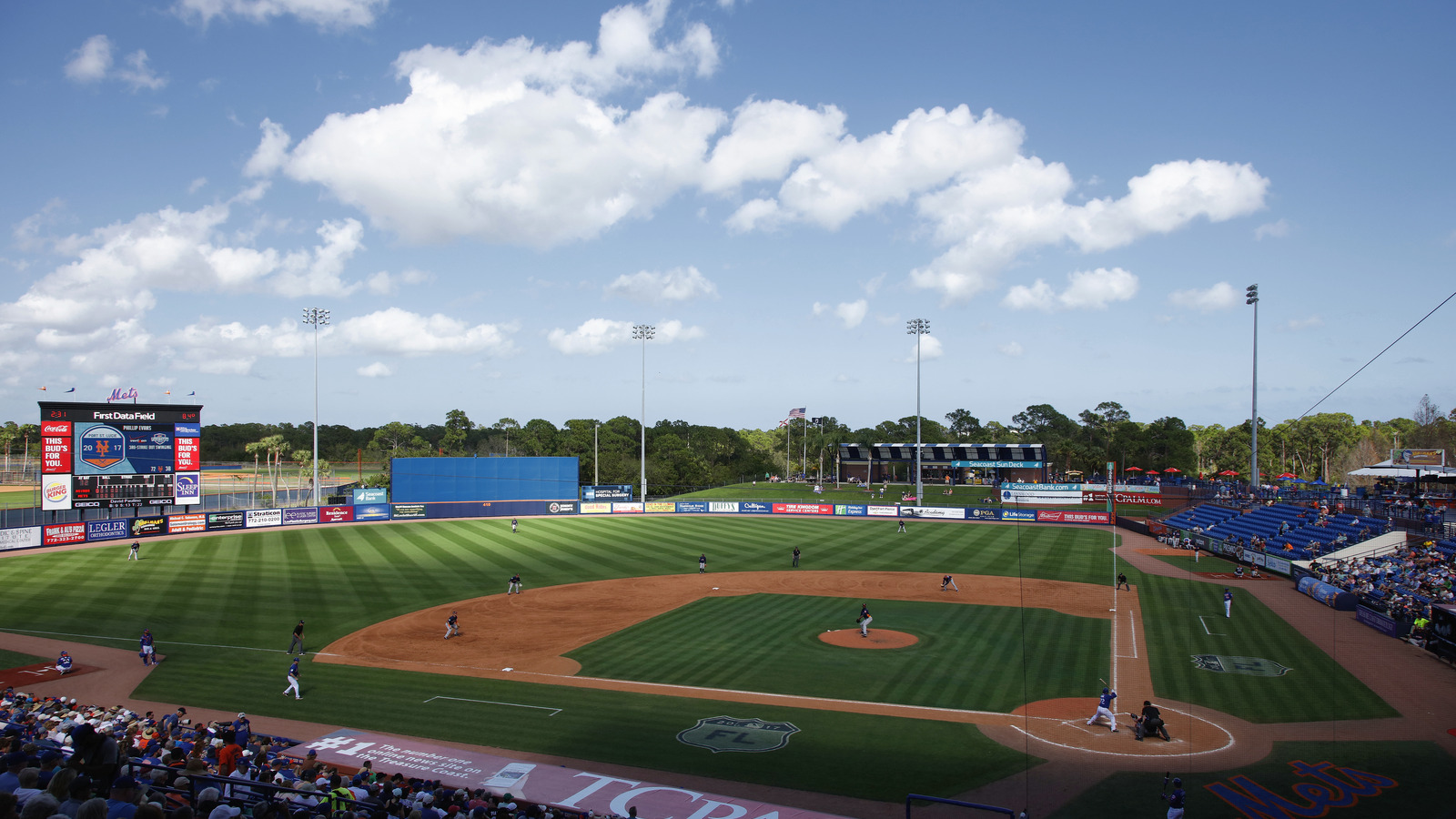 General view from the upper level at Tradition Field on February 27, 2017 in Port St. Lucie, Florida. 
Joe Robbins/Getty Images
If you happen to buy a ticket behind home plate at First Data Field, Spring Training home of the New York Mets, you just might be helped to your seat by a 6-foot-7 former NBA All-Star who's buddies with Julius Erving.
Steve Mix played 13 NBA seasons, mostly with the Philadelphia 76ers, averaged 10.6 points per game on his career, made the 1975 All-Star Game and roomed with Dr. J on the road. Now 69 years old, he lives with his wife in Vero Beach, Florida and, having nothing better to do, works as an usher at First Data Field, according to a story in the New York Post.
Via the Post: 
How did Mix wind up an usher? Like many retirees, Mix wanted to keep busy. His nickname is "The Mayor." He knows everybody. That's what an usher does.

"This is a great spot behind home plate, and the people are the best thing about this job,'' Mix said. "They come in, they are friendly, they're baseball fans. Instead of passing the ball to Julius, I'm helping ladies down to their seats and helping them back up. I have a wonderful time doing it.''
Mix played in the NBA from 1969-83, then spent 22 years as a broadcaster on Sixers games, until CSN Philadelphia declined to renew his contract in 2007. In addition to ushering, he now runs basketball camps at a local college.
Mix told the Post that he is sometimes recognized by fans and asked to sign basketball cards, but he doesn't seem to view himself as much more than another cheery usher.
Though you probably wouldn't imagine an ex-NBA player would wind up a ballpark usher, there are certainly worse places to spend one's time than out in the sun during a baseball game. As Mix points out, it beats doing nothing.
"I heard somebody say sometime, when you retire and you do nothing, how do you know when you are done?'' Mix said of his desire to keep working. "I need that place where I can hang my hat. I just need a place where I can do something.''
MORE FROM YARDBARKER
Mets News

Delivered to your inbox

You'll also receive Yardbarker's daily Top 10, featuring the best sports stories from around the web. Customize your newsletter to get articles on your favorite sports and teams. And the best part? It's free!