Morning, Final game in the series, starts with some bad news over the injury to Gordon Beckham. He has a fractured hamate bone in his left hand and it will require surgery. Reports are that he will be out for 6 weeks and I am not sure when he will move to the DL. Its Alejandro De Aza's birthday today, so he takes honor spot in the feature photo. Dylan Axelrod has residence on the pitching mound today. The winds are going to cause some real issues today for both teams. With this wind both pitchers are going to have a long hard night. First Inning - Alejandro De Aza(birthday), Jeff Keppinger, Alex Rios(double), Paul Dunn *0 – 0 Nationals – runner on third, stole second with throw from Flowers missing *1 – 0 Nationals (Dylan's pitch count is 39 balls thrown) Second Inning  - Paul Konerko( single),  Alexei Ramirez , Conor Gillaspie (double), Tyler Flowers (RBI) *1 – 1 (Konerko score from third) Third Inning – Dylan Axelrod, De Aza, Keppinger(single), Rios (double) Dunn, Konerko (hit by pitch) Ramirez. Dylan is in a jam already, Coach may need to get someone in the bullpen warming up. Coach Cooper out to see Dylan. Hector Santiago up and throwing. Nationals  - score, sacrifice fly *3 – 1 Fourth Inning -  Gillaspie(single), Flowers( bunt, reached first) , Axelrod( single) De Aza, Keppinger (single), Rios, Dunn,Konerko *6 – 3 (Gillaspie) (Flowers)(Dylan Axelrod to the showers, Hector Santiago now on the mound) Nationals – score (wild pitch)(two score on double to right) Fifth Inning – Ramirez (double)  Gillaspie, Flowers *6 – 3 Sixth Inning – Santiago, De Aza(stolen base), Keppinger, Rios(walk), Dunn (double), Konerko, *6 – 4(De Aza score)(Hector is looking really solid in his throwing)(just gave up his second walk in a row)  Seventh Inning - Ramirez, Gillaspie, Flowers  – Time for a stretch kids *6 – 4 Eighth Inning, Santiago, De Aza, Keppinger Nationals – (score) *7 – 4 (Dewayne Wise, Jesse Crain on the mound)(hit batter) Ninth Inning – Rios, Dunn, Konerko (single)  Ramirez Final Score Nationals 7 White sox 4 This article has been read (0) times
Original Story:
http://thesuicidesqueeze.com/?p=1633
MORE FROM YARDBARKER
White Sox News

Delivered to your inbox

You'll also receive Yardbarker's daily Top 10, featuring the best sports stories from around the web. Customize your newsletter to get articles on your favorite sports and teams. And the best part? It's free!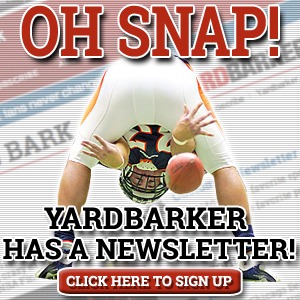 Latest Rumors
Best of Yardbarker

Today's Best Stuff

For Bloggers

Join the Yardbarker Network for more promotion, traffic, and money.

Company Info

Help

What is Yardbarker?

Yardbarker is the largest network of sports blogs and pro athlete blogs on the web. This site is the hub of the Yardbarker Network, where our editors and algorithms curate the best sports content from our network and beyond.