Found June 04, 2012 on Midwest Sports Fans:
Over the weekend, the White Sox continued their winning ways by taking two out of three games from the Seattle Mariners. That makes 14 wins in 16 games for the surging Sox, who now sit atop the AL Central by 2.5 games. However, in the one game the White Sox lost weekend, Mariners pitcher Tom Wilhelmsen made them – and one player in particular – look absolutely silly. Here is White Sox shortstop Alexei Ramirez, on a 1-0 count with the score knotted at 8 in the 11th inning, attempting to decipher at Wilhelmsen pitch. As the title of the Reddit post where I found this GIF says: it gives new meaning to the phrase "knee-buckling curve." The Mariners won the game 10-8, with Wilhelmsen getting the W. He pitched three pivotal innings, giving up just one hit while striking out four batters. Alexei, who has been red hot of late, went 0-5, so he clearly was not seeing the ball well no matter who was pitching. As for Wilhelmsen, he does have a rather interesting story, as told here by Geoff Baker of The Seattle Times (hat tip to Redditor johnadreams). He was out of baseball for six years, but is now back buckling the knees of American League hitters.
Tom Wilhelmsen had dialed up his father, a couple of hours away in Tucson, Ariz., to tell him he'd pulled off the impossible. On the other end, that father, John, 59, a former high-school baseball coach when he wasn't at his day job putting screen prints on T-shirts, could tell that tears were flowing. In choked tones, his son told him he'd landed a job in the Mariners' bullpen straight out of midlevel Class A, fewer than 10 months after stepping back on a field following a six-year absence from affiliated professional baseball. And then, his own tears welling up, the father who years back had finally forced himself to accept the premature death of his son's baseball dream, felt the relief wash over him. Relief that his son would never have to go through life wondering what could have been.
If he keeps delivering pitches like he did on Saturday, he'll certainly have no trouble keeping a gig in Big Leagues.
Original Story:
http://www.midwestsportsfans.com/2012...
THE BACKYARD
BEST OF MAXIM
RELATED ARTICLES
The Seattle Mariners announced that right-hander Felix Hernandez would not make his scheduled start on Wednesday this week versus the LA Angels. Quote: "He threw just OK today, not to the point where I felt comfortable bringing him back on Wednesday," manager Eric Wedge said. "He is feeling better, but no sense in pushing it." ...
Who's hot, who's not? The Seattle Mariners had a good week despite going 3-3 down the stretch. The Mariners managed to outscore their opponents 51-34 despite their record for the week. They are coming to life, folks. Let's see if they can continue this semi-hot streak into this next week. If the bats stay alive, good things are bound to happen…right? There were lots of good...
As we go deeper into the MLB season, you get a feel for teams. The Seattle Mariners slumped into last place in the A.L. West, mainly because of a lack of offense. But as this week has shown, teams can still surprise. After putting a five game losing streak behind them, the Mariners won three out of their next five. More surprising, in each win the Mariners scored double digit runs...
Ichiro goes deep twice Okay, this is more of a save face piece than anything else, but seriously, who would've thought that after being placed back at the top of the order, Ichiro would finally show some of that number three power? Mariners skipper Eric Wedge decided to finally give up on his experiment of having Ichiro in the third spot earlier in the week, and on Saturday, that...
Seattle Mariners ace Felix Hernandez has been scratched from Wednesday night's scheduled start because of lower-back pain, Manager Eric Wedge announced after Monday night's game, but that is not necessarily a good thing for the Angels. The Angels have actually fared well against the 2010 American League Cy Young Award winner, who has a 6-10 career record and 3.80 earned...
The Seattle Mariners pick 3rd overall in MLB's 2012 First Year Player Draft, which kicks off Tuesday Night. Who are the top players? Which direction are the Mariners leaning at 3? What local products are high on draft boards? SeattleClubhouse's Rick Randall reached out to some industry experts locally and nationally to get answers to these questions and more.
Incredible week of baseball For those that were mildly paying attention, the Seattle Mariners scored 49 runs (jeepers!). For those that have intently watched this team over the course of the season, you can understand when I say the Mariners have been on the verge of busting out offensively for a few weeks now. Of course, many didn't think it would be a 49 run explosion but considering...
Seattle Mariners first baseman Justin Smoak got a rare infield single during Friday night's game against the Chicago White Sox on a misplayed popup in front of home plate. Your browser does not support iframes. It happened in the top of the fifth inning when White Sox catcher A.J. Pierzynski missed the popup on the edge of the infield grass in front of home plate. The...
Corey Seager, the Dodgers first round pick in the 2012 MLB Draft, drafted number 18 overall. Seager, was born April 27, 1994 in Charlotte, North Carolina. He's a left-handed hitter from Northwest Cabarrus High School in North Carolina. He stands six foot three and weighs two hundred pounds. This kid has incredible strength, even at eighteen years old. Often compared to his...
Former Seattle Mariners general manager and longtime Texas Rangers executive Hal Keller has died. He was 84. The Rangers say Keller died in his sleep at his home in Sequim, Wash., early Tuesday. He was being treated for esophageal cancer. Keller played 25 games with Washington from 1949-52. He spent most of his baseball career in scouting and front office roles. Keller was farm...
The Seattle Mariners couldn't completely cool off a red-hot opponent in the middle stop on their road trip. They'll get another crack a cooling off another surging club in the final series of their nine-game trek. The Mariners have had little success in recent visits to Anaheim to face the Los Angeles Angels, who will seek their 11th win in 13 contests overall and their...
@ Seattle Mariners (24-32) @ Los Angeles Angels of Anaheim (28-27) Pitching Probables: SEA – Jason Vargas (6-4, 3.45 ERA)  LAA – Ervin Santana (2-6, 4.78 ERA) Game Info: 7:05 PM PT; TV - Fox Sports West; Radio - KLAA 830 After a successful series against the Rangers the Angels are looking to get back to their abusive ways against their favorite punching bag the Seattle...
MLB News

Delivered to your inbox

You'll also receive Yardbarker's daily Top 10, featuring the best sports stories from around the web. Customize your newsletter to get articles on your favorite sports and teams. And the best part? It's free!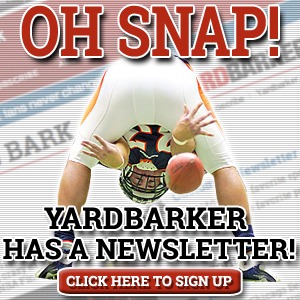 Latest Rumors
Best of Yardbarker

Today's Best Stuff

For Bloggers

Join the Yardbarker Network for more promotion, traffic, and money.

Company Info

Help

What is Yardbarker?

Yardbarker is the largest network of sports blogs and pro athlete blogs on the web. This site is the hub of the Yardbarker Network, where our editors and algorithms curate the best sports content from our network and beyond.