Found February 22, 2012 on Mets360.com:
When Mets fans hear the name "Scott Kazmir" a lot of emotions are felt. Some get depressed, some get confused, some get carpal tunnel, I for one get that feeling that comes right after I'm done throwing up everything I've  put into your body for the past two weeks. Even now looking at where Kazmir is, it was still a terrible trade. What he could have brought to those 2006, 2007, and 2008 teams could have put the team over the top… But now it's 2012, the past is in the past, and Victor Zambrano is who knows where. Kazmir isn't have much better luck, but at least some teams are interested in signing him. Last Friday he threw in front of about 10 scouts, with his fastball ranging between 86-89 MPH and reportably touched 91 MPH at times. The Mets, who were reported that they would have someone in attendance to watch, turned out not to send anyone to the workout. The Mets appeared not to be interested Kazmir. Flash-forward a few days, and maybe some things have changed.  Buster Olney n...
Original Story:
http://feedproxy.google.com/~r/Mets36...
THE BACKYARD
BEST OF MAXIM
RELATED ARTICLES
New York Mets starter, Johan Santana threw his second bullpen session of the Spring this afternoon at Digital Domain Park; tossing 29 pitches from a mound. Upon completion of his session, the former Cy Young Award Winner told reporters he was feeling good, but is still taking it "one step at a time": Photo taken by Mets Official Twitter Feed It's been a tough time, a lot of...
Here is a video of what the players had to say about Field 7 yesterday, which were making some of them play and feel a little Ruthian to say the least. David Wright, Daniel Murphy and Lucas Duda became the first players to test out the new dimensions on Field 7 which has been altered to match the new outfield dimensions at Citi Field. Several of the balls landed between the new...
Veteran right-hander Jason Isringhausen has agreed to a minor league deal with the Los Angeles Angels. The 39-year-old Isringhausen agreed to the deal Wednesday. He went 3-3 with a 4.05 ERA while pitching in 53 games for the New York Mets last season, his 15th in the majors. Isringhausen is third among active players with 300 career saves despite missing most of the 2009 season...
Look up and down the Mets roster. Try and find an all-star. I dare you. The reality of the roster that Jeff Wilpon has commissioned to send into spring training is looking more and more like the 1962 Mets than anything I have seen since the early 2000's. And even then, at least the Mets had Mo Vaughn. In all seriousness though, with the idiotic rule of every team having to have...
The New York Mets have commitments for seven of the 10 ownership shares of $20 million each they are trying to sell to pay off debt and raise capital. The sale of the limited partnership units will not take place until all 10 can close at the same time, a person familiar with the negotiations said Wednesday. The person spoke on condition of anonymity because talks were ongoing....
There was something very interesting and eerie regarding the plea deal made by former Mets clubhouse manager, and everybody's favorite Chris Carlin lookalike, Charlie Samuels on Tuesday. Check out the quote by Queens D.A. Richard A. Brown:  "The defendant was a once trusted employee of the New York Mets who, by his guilty plea, admits that he took advantage of his position...
Terry Collins knows that Ruben Tejada is not late. He also knows that the young man who will replace Jose Reyes has already impressed with hustle and precocious baseball instincts. The manager even called himself "selfish" for wishing that Tejada was already in Port St. Lucie. But still, despite all those qualifications, Collins' visceral desire remains: He wants Tejada in camp, now.
With spring training games just around the corner, many fans are wondering what to make of this team. Obviously, I think it would be too soon to just make judgements based on names. This isn't a video game (As much as I love MLB The Show), so anything can happen. Whether you take injuries, breakout seasons or any other factors into account, we could get an excellent result from...
Tejada expected in camp on time
PORT ST. LUCIE — Jon Niese reported to camp yesterday about 10 pounds lighter — after he got a nose job. The Mets lefty revealed he had the procedure done last October at the urging of former teammate Carlos Beltran, who offered to pay for the surgery.During his pre-op consultation, Niese...
Milwaukee Brewers reliever Francisco Rodriguez filed a lawsuit against his former agents at the Wasserman Media Group. "We are going to purse all of our legal options in the immediate future to the fullest extent possible,'' K-Rod's attorney Richard Johnson said. "As you can see in this lawsuit, there were multiple incidents of concealment.'' In December...
<a href="http://msn.foxsports.com/video?videoid=7e6c3f4f-20d2-4fe0-9df4-e03082c93bb6&src=v5:embed::" target='_new' title='Mets' Santana, Collins optimistic' >Video: Mets' Santana, Collins optimistic</a> "Suave, amigos. Everything is under control...
MLB News

Delivered to your inbox

You'll also receive Yardbarker's daily Top 10, featuring the best sports stories from around the web. Customize your newsletter to get articles on your favorite sports and teams. And the best part? It's free!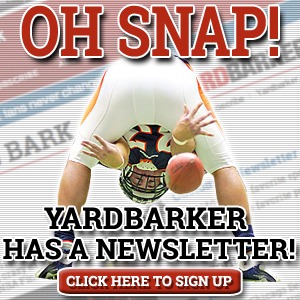 Latest Rumors
The Backyard

Today's Best Stuff

For Bloggers

Join the Yardbarker Network for more promotion, traffic, and money.

Company Info

Help

What is Yardbarker?

Yardbarker is the largest network of sports blogs and pro athlete blogs on the web. This site is the hub of the Yardbarker Network, where our editors and algorithms curate the best sports content from our network and beyond.