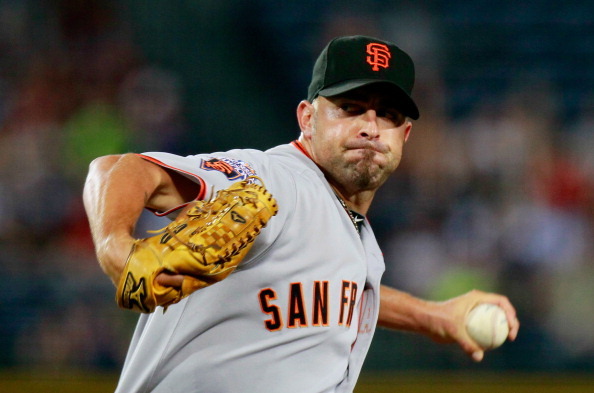 Are you as honest as Jeremy Affeldt? In his new book, the San Francisco Giants relief pitcher says he returned $500,000 to the team after noticing a clerical error in his contract. The San Francisco Chronicle's Henry Schulman shares what happened. According to Schulman, Affeldt writes that he was set to earn $4 million in 2010 from the team. They negotiated a two-year contract extension for 2011 and 2012, and the language was mistakenly changed to say he was going to earn $4.5 million in 2010. Both sides signed the contract without noticing the error. After Affeldt realized the error, he spoke with a few people who said he was legally entitled to the money. However, Affeldt didn't feel right accepting the money, so he notified the team and they signed a new deal that included the correct amount. Affeldt thinks his honesty helped make negotiations smoother last winter when he and the team agreed to a 3-year, $18 million contract. I'm guessing his consecutive strong seasons in 2011 and 2012 didn't hurt, either. Forearm bash to Hardball Talk
MORE FROM YARDBARKER:
Best athlete by state all time
MORE FROM YARDBARKER
MLB News

Delivered to your inbox

You'll also receive Yardbarker's daily Top 10, featuring the best sports stories from around the web. Customize your newsletter to get articles on your favorite sports and teams. And the best part? It's free!