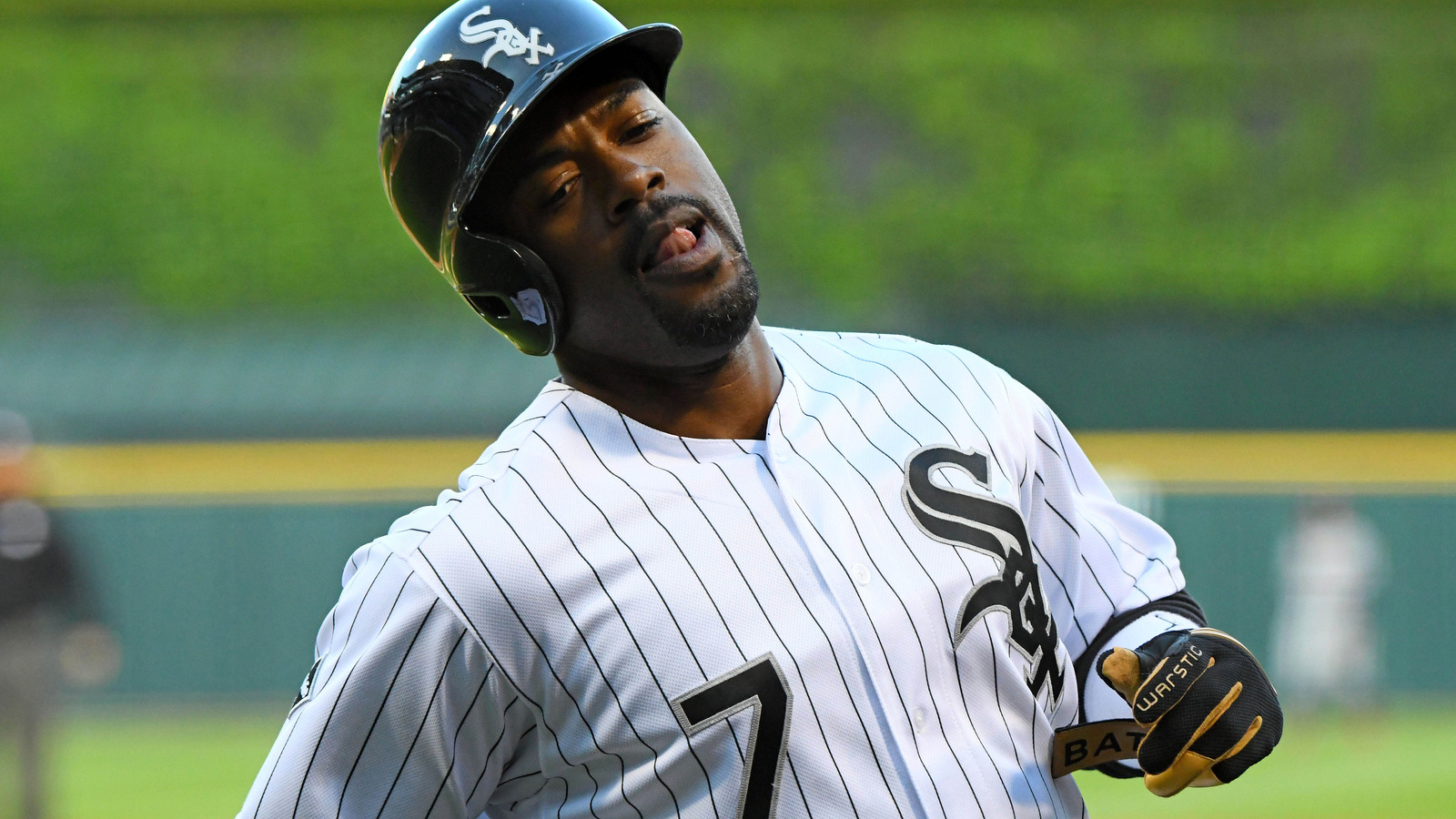 White Sox shortstop Jimmy Rollins discusses the dysfunctional condition of the team's clubhouse last season.
Mike DiNovo-USA TODAY Sports
The Chicago White Sox were doomed before the 2016 season even began, and one veteran who played for the team last season says things began to unravel immediately after Adam LaRoche retired.
If you remember, LaRoche abruptly walked away from baseball in March after White Sox vice president Ken Williams told him he could no longer bring his son Drake around the clubhouse as much. According to infielder Jimmy Rollins, who is now with the San Francisco Giants, the situation drove a wedge between the players and the front office.
"It was a clubhouse in disarray after that point, although we did great, we did great (early on)," Rollins said, as transcribed by CBS Chicago. "It was just, you know, there's always a little players-versus-the front office (mindset), but I think just because of the way it was handled that a lot of the guys that were outspoken are no longer there. They're in better places if you ask me, but they're no longer there."
One of the players Rollins is referring to is Chris Sale, who was traded to the Boston Red Sox this offseason for a haul of top prospects. Sale, who paid tribute to LaRoche and blasted White Sox management for the way they treated the veteran, had a meltdown in the clubhouse in July when he hacked up a bunch of throwback jerseys. There have been indications that Sale was frustrated with the team's front office dating back to the LaRoche incident and eventually exploded.
Rollins recalled how bizarre it was when LaRoche retired.
"The funny part was like when Adam came in, I had just went to the bathroom," he said. "So I didn't hear anything, and I came out, and they're like 'He's retiring.' I'm like, Why is everybody do sad?' You celebrate a guy retiring. He had a great career, and he made his decision. Then I found out why, and then chaos."
The White Sox finished 78-84 and have not made the playoffs since 2008. While the LaRoche drama didn't directly result in Chicago's 2016 team continuing its run of disappointment, Rollins' remarks reaffirm that it certainly didn't help.
MORE FROM YARDBARKER
White Sox News

Delivered to your inbox

You'll also receive Yardbarker's daily Top 10, featuring the best sports stories from around the web. Customize your newsletter to get articles on your favorite sports and teams. And the best part? It's free!