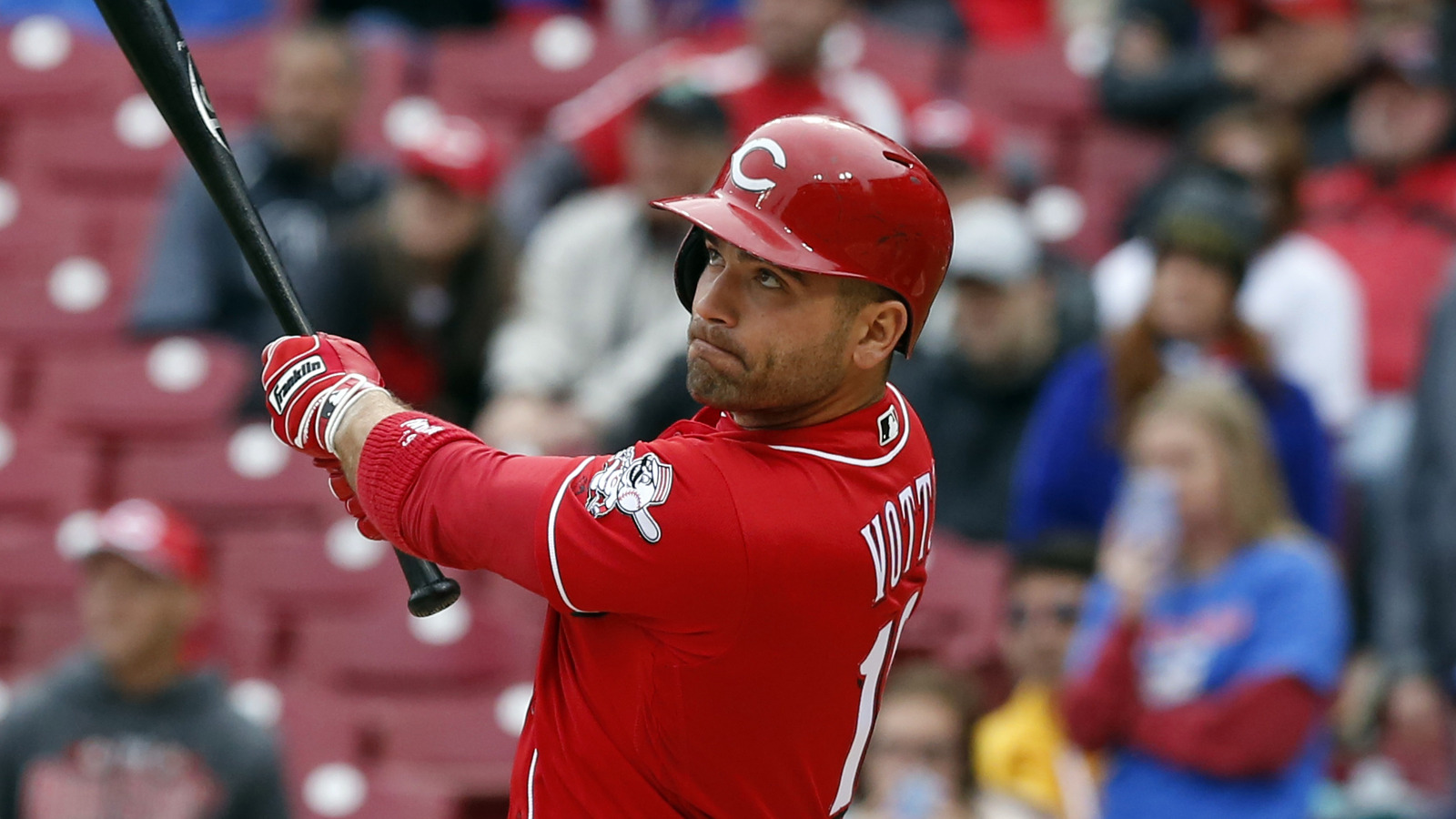 Reds first baseman Joey Votto seems to have an interesting way to help the ump better see the strike zone.
David Kohl-USA TODAY Sports
Cincinnati Reds first baseman Joey Votto went with the high-cuff look for his pants during Wednesday night's game, but was he doing more than just making a fashion statement?
According to one Twitter user who was watching the game, the broadcasters on FOX Sports Net Ohio claimed at one point that Votto decided to wear his pants that way to give the home plate umpire a guideline for the strike zone.
The announcers may have been joking, however. Play-by-play man Jim Day later said he asked Votto multiple times if the high-cuff look had anything to do with the strike zone, and the slugger insisted it didn't. Votto said he just finds it more comfortable.
If comfort was the reason, we can assume he'll be going with the high-cuff look for the remainder of the season, right? If not, there could be more to the story. And if Votto was trying to send a message about the strike zone, you have to give him credit for being creative.
MORE FROM YARDBARKER
Reds News

Delivered to your inbox

You'll also receive Yardbarker's daily Top 10, featuring the best sports stories from around the web. Customize your newsletter to get articles on your favorite sports and teams. And the best part? It's free!