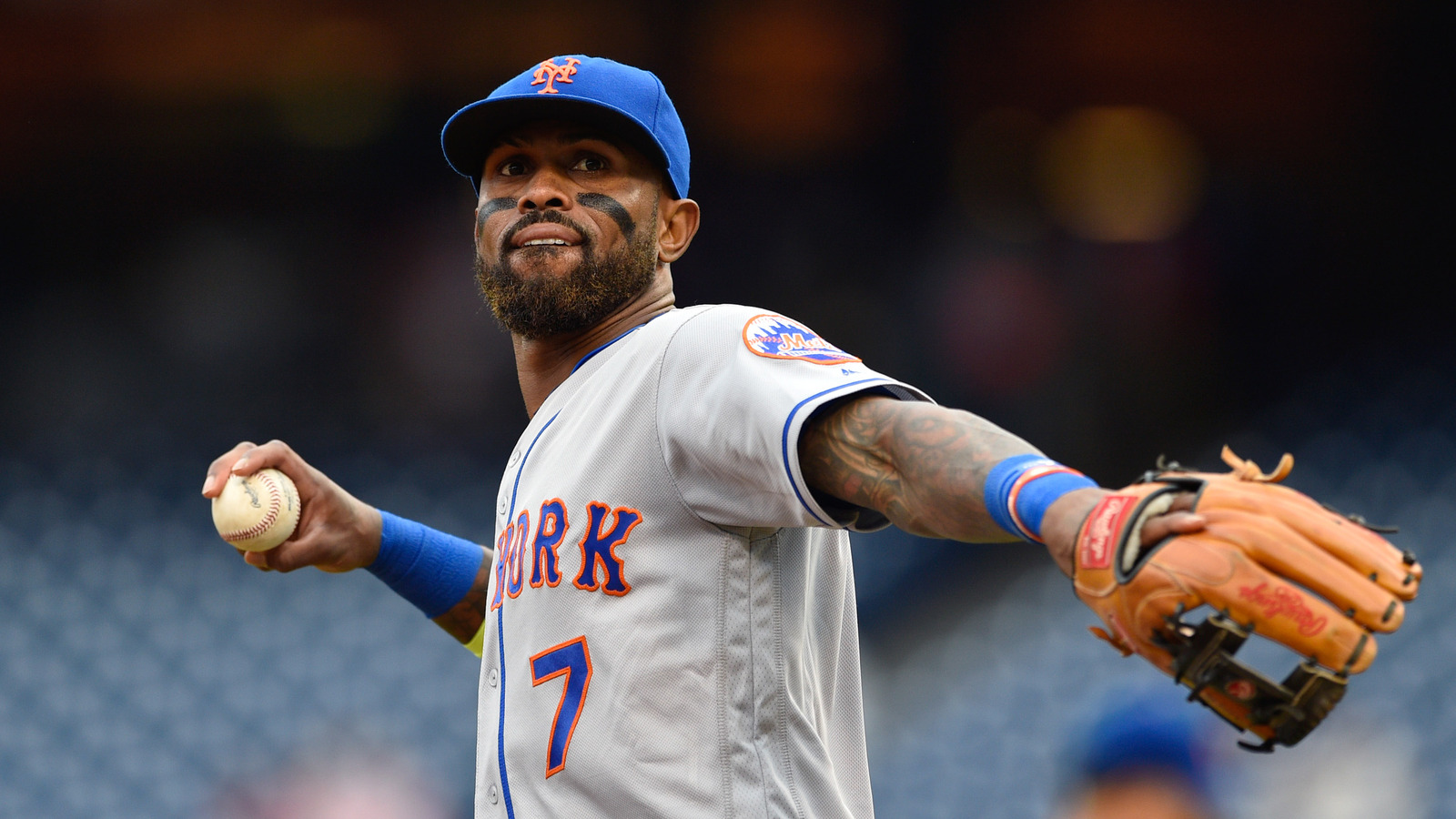 Jose Reyes' former mistress made some interesting allegations about him.
Derik Hamilton-USA TODAY Sports
Jose Reyes has seen his reputation crumble since he was arrested in November 2015 following domestic violence allegations. The charges against the veteran infielder were dropped, but the troubling details about his personal life continue to pile up.
Last month, model and TV host Christina Sanchez filed a lawsuit against Reyes, who she says is the mother of her 7-year-old daughter. In an interview with Brian Niemietz of the New York Daily News this week, Sanchez opened up about the "double life" she claims Reyes was living before his wife found out about his love child and mistress.
"We'd go to restaurants, go to games, go shopping, that was the life I was living," Sanchez said. "It was a double life, but I wanted him to be a father of our child."
Sanchez says she had an affair with Reyes for six years, and he ended things after his wife, Katherine Ramirez, found out about the relationship in 2015. Sanchez says she was dating Reyes before he got married, and she claims to not have known about the wedding until she saw it in a newspaper.
"I'd go to games, we had everything we wanted, he treated us amazing," Sanchez said, adding that she and her daughter have not seen Reyes since 2015. "I knew once I stopped having sex with Jose he'd stop seeing our daughter. I knew it! I didn't want to be his mistress the rest of my life. I couldn't do that."
Reyes and Ramirez have three children together, and Sanchez says the 38-year-old has been paying her $11,000 per month in child support. She wants that number increased to $41,000, claiming she was forced to put her singing career on hold while she dated Reyes.
"He was so jealous. I don't think he wanted me getting too much attention," Sanchez said. "He would say 'how are you going to be an artist when you have to raise our daughter?' Just because I'm a mom doesn't mean I don't want to pursue my dreams."
Although Reyes was never charged, the domestic violence allegations against him were incredibly disturbing. The fact that he was allegedly juggling two families at once doesn't make him look any better.
MORE FROM YARDBARKER
Mets News

Delivered to your inbox

You'll also receive Yardbarker's daily Top 10, featuring the best sports stories from around the web. Customize your newsletter to get articles on your favorite sports and teams. And the best part? It's free!