Found November 15, 2012 on New York Sports-Kings:
PLAYERS:
Jose Reyes
,
Ryan Braun
,
Ted Williams
,
LeBron James
,
Josh Johnson
,
Mark Buehrle
,
Emilio Bonifacio
,
John Buck
TEAMS:
Toronto Blue Jays
,
Milwaukee Brewers
,
Boston Red Sox
,
Miami Heat
,
Miami Marlins
Okay Mets fans; what is your lasting memory of former shortstop Jose Reyes?  For me, a lifelong Mets fan who has been with the team through good and bad (mostly bad), mine is his final game in Queens. With a batting title in his grasp, Reyes laid down arguably the best bunt of his career to date and beat it out for a single.  The hit raised his batting average to .337 and gave Reyes a comfortable lead over Brewers outfielder Ryan Braun. As soon as Reyes was called safe at first, he took himself out of the game to ensure that he would end the season with the highest batting average in the National League.  It was one of the most selfish moves that will ever be seen on a major league baseball field and showed a lot about the talented Reyes. When Ted Williams hit .400, he had eclipsed the mark before the last day of the season and the Red Sox were scheduled for a double header to end the year.  Williams was given the option to take the double header off to preserve his batting average but would do no such thing. What would he do instead?  Williams would play and finish the double header with six hits.  He ended the season with a .406 batting average and for 71 years has been the only guy to finish with an average of .400 or better. Just like Reyes, Williams' move on the last day of the season showed a lot about his character.  Williams will not only be seen as arguably the best hitter to ever play but also as a team player.  In a game like baseball, everyone on the club needs to put the team first before their personal successes.  If a player cannot do that, they can never be considered a franchise player. It is possible that the Mets saw this in Reyes last off season when they did not even offer him a contract.  If they didn't see it then, this trade surely could open their eyes to it. Last winter, Reyes did his best Lebron James impression and "took his talents to South Beach" where he was expected to lead the Marlins to a National League pennant.  That however did not happen when the Marlins finished last in the National League East (behind the Mets).  The Marlins began shedding salary during the season and their fire sale has ended on Tuesday with a move that involved Reyes. Jose Reyes had one forgettable year in Miami, but not individually. Reyes finished the year batting .287 with 11 home runs and 57 RBIs to go along with 40 stolen bases, but the Marlins finished in last place in the NL East. PHOTO COURTESY: WILFREDO LEE/ASSOCIATED PRESS One year removed from his six year $106 million dollar deal that he signed with Miami, the Marlins have decided to part ways with Reyes in a trade that has sent the 29-year-old to Toronto along with pitchers Josh Johnson and Mark Buehrle as well as infielder Emilio Bonifacio and catcher John Buck. Just adding a talent such as Reyes makes the Blue Jays contenders on paper in the highly competitive American League East.  A shortstop who has shown that he possesses all five tools and isn't even thirty years old is a luxury that most teams cannot say they have. However what are the Blue Jays really getting?  Reyes has only been to the playoffs once in his career when he hit .250 with one home run in ten games in 2006.  He has often had personal success, but the teams he plays for tend not to have that same success. This raises concerns whether Reyes can be considered a franchise player.  As he gets older, it is becoming clearer that he is not. Despite his immense skills, one thing that has held Reyes back has been injuries.  Reyes has missed 93 games or more in a season three times in his career and was limited in both 2010 & 2011 with trips to the disabled list. Reyes played in 160 for the Marlins last year so his injuries couldn't have been too much of a factor in their decision. So the question remains; why would the Marlins give up on Reyes just one year after they signed him to his "mega deal?"  The Marlins will say that because of their lack of success last year, they decided they needed to shed salary and start over. The truth is that this is the only answer you will hear from the Marlins, who now currently only have five players on their roster signed for next season.  They will not publicly say if they thought Reyes was a franchise player or not, but the track record is proving that he is not a guy to build your team around. On the bright side Mets fans, there is now a team in the NL East that is in a worse position then they are.  However, if Reyes truly isn't a franchise player, maybe it was a bad thing that he has moved out of the division.  Only time will tell. Follow us on Twitter – @NYSportskings Contributor – Dave Ragazzo – @DRagazzo_Sports The post Latest Trade Proves Jose Reyes is Not a Franchise Player appeared first on New York Sports Kings.
Original Story:
http://nysportskings.com/latest-trade...
THE BACKYARD
BEST OF MAXIM
RELATED ARTICLES
It is, to a fan, the worst part of supporting a team.  Two dreaded words: fire sale.  It's when a team trades away all their superstars way below market value to save money.  And, if you happen to be a fan of the Miami Marlins, you've been hit again.  The Marlins, perhaps the inventor of the fire sale, traded away Jose Reyes, Josh Johnson, Mark Buehrle, John Buck, and Emilio...
Following the latest Miami Marlins fire sale that will send Jose Reyes, Mark Buehrle, Josh Johnson, John Buck and Emilio Bonfacio to the Toronto Blue Jays in yet another despicable move by team owner Jeffrey Loria, a couple of the players are speaking out and saying that management lied to them. Reyes and Beuhrle are saying that the Marlins gave them verbal guarantees that they would...
The Miami Marlins made a huge offseason splash heading into the 2012 season, signing players Jose Reyes, Heath Bell and Mark Buehrle. After a depressing season that didn't provide the results the organization, players and fans were hoping for, the Marlins have already made the biggest news of this offseason, agreeing to trade Josh Johnson, Jose Reyes, Mark Buehrle and Emilio Bonifacio to...
The Marlins and Blue Jays agreed to a blockbuster trade earlier this week that sent Jose Reyes, Mark Buehrle and Josh Johnson to Toronto. There are clear tax ramifications for everyone involved in the trade, and as an accountant who works in this field and consults with players and agents, I find it very interesting on a number levels. However, what makes it more interesting than...
The Miami Marlins made a big splash last offseason by bringing in Ozzie Guillen as manager and signing big name free agents Jose Reyes, Heath Bell and Mark Buehrle. Needless to say all those players are now not a part of the Marlins. In a clear move to dump salary, the Marlins traded away Reyes, Buehrle and Josh Johnson to the Toronto Blue Jays for basically nothing. For a team...
The Red Sox weren't completely surprised by the monster trade the Marlins and Blue Jays were working on Monday night. In fact, they were reportedly part of the discussions, too. Before the Marlins pulled the trigger with the Blue Jays, the Red Sox were making a push to acquire shortstop Jose Reyes and pitcher Josh Johnson in a deal, Nick Cafardo of the Boston Globe reports. But...
Days after trading star shortstop Jose Reyes and standout pitchers Josh Johnson and Mark Buehrle to the Toronto Blue Jays for a slew of prospects, the city of Miami remains wrongly outraged at Marlins owner Jeffrey Loria for conducting yet … Continue reading →
MLB News

Delivered to your inbox

You'll also receive Yardbarker's daily Top 10, featuring the best sports stories from around the web. Customize your newsletter to get articles on your favorite sports and teams. And the best part? It's free!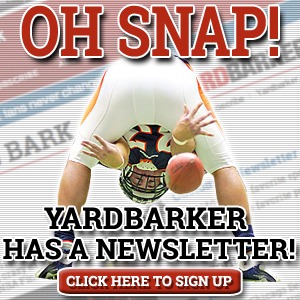 Latest Rumors
Best of Yardbarker

Today's Best Stuff

For Bloggers

Join the Yardbarker Network for more promotion, traffic, and money.

Company Info

Help

What is Yardbarker?

Yardbarker is the largest network of sports blogs and pro athlete blogs on the web. This site is the hub of the Yardbarker Network, where our editors and algorithms curate the best sports content from our network and beyond.