There's something very special about watching a player put everything together in an unbelievable season like Detroit Tigers starter Max Scherzer did this year. Scherzer, 29, always possessed incredible talent, a strong work ethic and a keen intellect. In 2013, he combined all of that for a dominating 21-3 record, 2.90 ERA, 0.97 WHIP, and for the sabermetric crowd, a 6.7 WAR. For that, 28 of the 30 voters from the Baseball Writers' Association of America gave Scherzer their first-place vote for the American League Cy Young Award. MLB Network showed Scherzer lifting his arms in victory when the announcement was made. "I just got back from the grocery store, where I bought about 10 bottles of champagne, so what do you think's going to happen?" Scherzer said, when asked on a conference call if he planned to celebrate. Scherzer got a second-place vote from Mike Berardino of the St. Paul Pioneer Press and a third-place vote from J.P. Hoornstra of the Los Angeles News Group. Scherzer had 203 total points, a landslide victory over Texas Rangers starter Yu Darvish (93 points) and Seattle Mariners starter Hisashi Iwakuma (73 points). Scherzer's teammate, Anibal Sanchez, placed fourth with 46 points and got a first-place vote from Berardino. Chicago's Chris Sale was fifth with 44 points and got Hoornstra's first-place vote. First-place votes were worth seven points, second-place votes were worth four, third-place votes three, fourth-place votes two and fifth-place votes one. Scherzer is the fourth Tigers pitcher to win the Cy Young, joining Justin Verlander (2011), Guillermo Hernandez (1984) and Denny McLain (1968-69). If there's one statistic that really shows what helped Scherzer raise his game this past season, it's his improved success against left-handed hitters. Lefties hit just .222 against Scherzer in 2013 compared to .292 against him in 2012 and .281 in 2011. He credited a curveball that he added to his arsenal in the latter part of 2012. "Traditionally, left-handed hitters have really hurt me in the past, getting hits and home runs and all of the damaging things that can happen," Scherzer said during the season. "I think this curveball has allowed me to change the timing of what they have to do at the plate. "I feel like now I'm at the best I've ever been at. I look to continue to have success." The Cy Young Award puts the cherry on top of a season to remember for Scherzer. He not only made his first All-Star team, he started the game at the New York Mets' Citi Field and earned the victory. He also helped the Tigers win the Central Division and get past the Oakland Athletics in the first round of the playoffs. "What I'm going to remember most is the season as a whole," Scherzer said. "Starting the All-Star Game, something few people get to do. That experience was so cool. "Winning and spraying champagne all over with my teammates, the win in Oakland. You can't just isolate one event. This is a collective effort and this award kind of recognizes everything." Although Scherzer and the Tigers did not advance to the World Series, he'll still be getting a ring because he's set to marry his college sweetheart, Erica May, later this month. Now that Scherzer has won the Cy Young, what might be next for him to achieve in baseball? "Next year, you either get better or you get worse," Scherzer said. "There's no such thing as staying the same. "There are a lot of things I can improve on to make me a more efficient pitcher." Pitching coach Jeff Jones believes Scherzer can accomplish anything he sets his mind to. "Since probably halfway through last year 'til now, he's probably one of the better pitchers in baseball, if not the best pitcher in baseball." Jones said. " I think his potential is very, very high. "With the way he works and the way he thinks, the way he processes things, I think the sky's the limit for him, I really do." Consider that fair warning to American League batters.
Original Story:
http://www.foxsportsdetroit.com/mlb/d...
MORE FROM YARDBARKER
MLB News

Delivered to your inbox

You'll also receive Yardbarker's daily Top 10, featuring the best sports stories from around the web. Customize your newsletter to get articles on your favorite sports and teams. And the best part? It's free!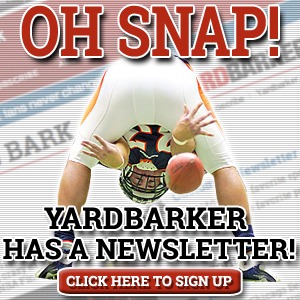 Latest Rumors
Best of Yardbarker

Today's Best Stuff

For Bloggers

Join the Yardbarker Network for more promotion, traffic, and money.

Company Info

Help

What is Yardbarker?

Yardbarker is the largest network of sports blogs and pro athlete blogs on the web. This site is the hub of the Yardbarker Network, where our editors and algorithms curate the best sports content from our network and beyond.