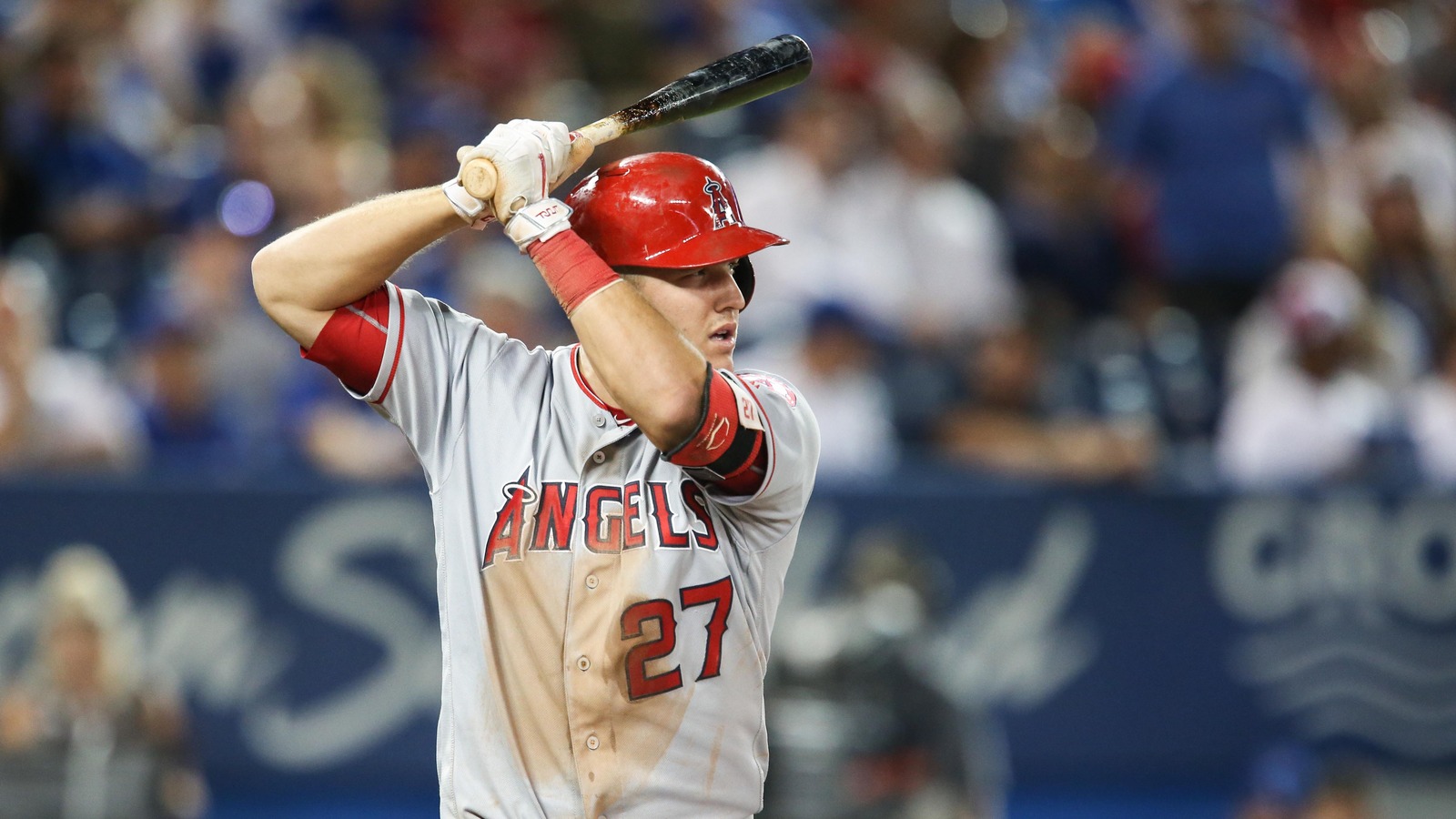 Trout isn't just insanely talented, but he puts in that work.
Kevin Sousa-USA TODAY Sports
This just in. Mike Trout puts himself through inordinately more grueling workout routines than those performed by mere mortals.
The Los Angeles Angeles slugger shared a video from a grueling workout that was evidently a sadistic sendoff from his trainer before he departed for spring training. As mentioned, most regular folks — and perhaps even Trout's fellow major leaguers — put forth this kind of effort.
Trout is seen in the video running with a considerable amount of weight strapped over his shoulders courtesy of a barbell.
Wow. Talk about impressive.
As noted by CBS Sports' Matt Snyder, it's difficult to ascertain whether Trout is trudging along — incredibly quickly, mind you — with 135 pounds on his shoulders or 225 pounds or some weight in between.
Either way, if that's the kind of backbreaking work needed to stay in shape as arguably the best player in Major League Baseball, Trout deserves an enormous amount of credit.
MORE FROM YARDBARKER
Angels News

Delivered to your inbox

You'll also receive Yardbarker's daily Top 10, featuring the best sports stories from around the web. Customize your newsletter to get articles on your favorite sports and teams. And the best part? It's free!