Found June 16, 2012 on Fox Sports Wisconsin:
MINNEAPOLIS Martin Maldonado had one career at bat in the major leagues when he stepped to the plate on May 29.One. A couple swings, a couple looks and a pinch-hit strikeout.That was what the Brewers knew of Maldonado in the majors. But there he was, one half of their new catching tandem after Jonathan Lucroy broke his hand in late May.Since then, the rookie has hit .262, with four home runs in 42 at bats. They've been big home runs, too, and each has chipped away at a deficit or given the Brewers a lead. Perhaps none was more clutch than Friday night's two-run ninth inning blast that won the game for the Brewers, 5-3. "It was hammered," Ron Roenicke said. "Oh, it was hammered."The Brewers are hardly surprised. Why would they be?"You just don't know," Roenicke said of his expectations for the catcher. "When a guy comes to the big leagues, you don't know what's going to happen, and he had a very good year last year offensively in Triple-A, which was his first full season playing everyday. And he's fabulous defensively. He's got some huge hits in some key moments for us."Maldonado's first home run came in a 6-5 loss against Pittsburgh on June 3, but the past three have all been in wins, two against the Padres and this last one against the Twins. His .262 average is better than George Kottaras' .233 through Friday, and he already has more home runs and RBI than his counterpart. Maldonado has been a pleasant surprise in an injury-ridden season, and his offense has at times overshadowed the stellar defense the Brewers' staff was expecting from him.Maldonado has caught 111.2 inning so far this season. It's not a huge sample size, fewer even than Kottaras' 142, but he's been effective. He's thrown out two of the six runners who have attempted to steal with him behind the plate; if he'd caught enough innings to qualify for a statistical leaderboard, that mark would tie him with Yadier Molina and A.J. Ellis for fourth-best in the majors.What might be more impressive, though, is the infrequency with which runners dare to attempt to swipe a base on the rookie. Through Friday, they'd attempted to steal on him once every 27.9 innings. They've run on Kottaras once every 8.9 innings, on Lucroy once every 7.5. Maldonado's defense has been so sharp that after less than a month in the big leagues, Roenicke can joke about it."Now we just need to get him to be able to play good defense," Roenicke said.No one's going to interpret that as anything other than sarcasm.In fact, Roenicke, who served as a third base coach for the Angels from 2000-2010, is comfortable tossing around some big names while talking about his rookie catcher. In his position in the American League, Roenicke often coached against Ivan Rodriguez, one of the greatest defensive catchers of his generation. Roenicke said that when facing Rodriguez in tandem with a slow pitcher, he'd tell his players to run.They would often refuse."They'd say, Pudge is catching,'" Roenicke said. "They wouldn't run. And he was that good that you really did, you stopped running."Maldonado isn't Pudge yet, of course. But he's mature, so far from wide-eyed, Roenicke said. It's easy to forget how new this is to him, and his emergence will make Lucroy's return and the team's corresponding roster moves more complicated in a good way.In a season of injuries and uncertainty, Maldonado's early impact can't be overlooked. If the rookie even halfway lives up to the comparisons he's already garnered this season, it'll be hard to dispute his success. Follow Joan Niesen on Twitter.
Original Story:
http://www.foxsportswisconsin.com/06/...
THE BACKYARD
BEST OF MAXIM
RELATED ARTICLES
MINNEAPOLIS Corey Hart will be absent from the Brewers' lineup on Saturday with soreness in his surgically repaired right knee.In March, Hart underwent a procedure to repair a torn meniscus in his right knee, but he recovered in time to play in the team's opening game against the Cardinals on April 6. Now, two and a half months later, soreness has returned, but it may just...
By JOAN NIESENMINNEAPOLIS On May 11, John Axford blew his first save since April 18, 2011. It was the first time in 50 attempts, breaking a 49-save streak. At the time, it seemed like a big deal. Now, after a series against the Royals in which he blew saves in the last two games, it seems like nothing. On Wednesday, Axford entered in the ninth inning with a 3-1 lead. He gave up...
The weekend is finally here. Let's get right to the trots! Home Run of the Day: Martin Maldonado, Milwaukee Brewers - 18.73 seconds [video] A go-ahead home run in the top of the ninth from the Brewers young catcher. Maldonado has a career .333 slugging percentage in the minor leagues, but has managed his four home runs and a .548 slugging in only 16 games this season. For...
The Minnesota Twins haven't been able to get the job done at home lately after a strong stretch at Target Field. Welcoming the Milwaukee Brewers could help the Twins regain their winning ways in Minneapolis. Minnesota tries to avoid a third straight defeat Friday night when the Brewers look to end their three-game skid. After opening 6-17 at their ballpark in 2012, the Twins...
Photo: Benny Sieu/U.S. PresswireThe Brewers' minor-league affiliates don't hold a lot of interest to many of the club's fans, but that might change this week: Three Brewers regulars who are currently on the DL -- Marco Estrada, Cesar Izturis, and Travis Ishikawa -- recently went out on rehab assignments to AAA Nashville, with the hope of returning to the big-league club...
By JOAN NIESEN FOXSportsNorth.com MINNEAPOLIS In the top of the ninth, it was hard not to look.No, not at Matt Capps' attempt to preserve a 3-3 tie. Not at the batters stepping to the plate, not even when Martin Maldonado drove a two-run shot to center field.When Maldonado's home run landed in the Brewers' bullpen, most eyes were already there. The sign above lit up...
By JOAN NIESEN FOXSportsNorth.com MINNEAPOLIS Ryan Braun is picky about his successes.Some are relevant. His three home runs in two games are, as is his 11-game hitting streak. The Brewers' 6-2 win over the Twins Saturday that's relevant, too.Others, like his 21-game interleague hitting streak dating back to 2010, are not so important."Is that even a relevant statistic...
By JOAN NIESEN FOXSportsNorth.com MINNEAPOLIS On May 22, the Brewers were 17-26 with a .395 winning percentage. It was the low point of their season so far, and the injury-stricken team was stuck in fifth place in the National League Central. Yet the Brewers still had 48 home runs, the eighth-most of any team in the majors. Power could only get them so far. Since then, the Brewers...
By JEFF MEZYDLO, STATS Senior WriterThe Milwaukee Brewers have not swept a series of at least three games in Minnesota in 16 years. If that's to happen again, they'll likely need Zack Greinke to finally get the best of the Twins on the road.Greinke again looks for his first winning start in Minneapolis on Sunday while trying to help the Brewers sweep the Twins, who hope...
As National League Central Division rivals, the St. Louis Cardinals and Milwaukee Brewers play frequently. In fact, it is almost one-tenth of the season – 15 times in 2012. That does not include the possibility of the post-season, where the two clubs met in last year's Championship Series. Their Triple-A clubs, the Memphis Redbirds and Nashville Sounds, also compete in the same...
FOXSportsNorth.com Twins beat writerFOXSportsWisconsin.com Brewers beat writer With the second of two border battles between the Minnesota Twins and Milwaukee Brewers starting Friday, FOXSportsNorth.com Twins writer Tyler Mason and FOXSportsWisconsin.com Brewers writer Ryan Kartje have paired up to answer five key questions facing the teams as they meet at Target Field. 1. The Brewers...
MLB News

Delivered to your inbox

You'll also receive Yardbarker's daily Top 10, featuring the best sports stories from around the web. Customize your newsletter to get articles on your favorite sports and teams. And the best part? It's free!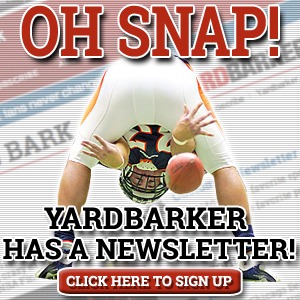 Latest Rumors
The Backyard

Today's Best Stuff

For Bloggers

Join the Yardbarker Network for more promotion, traffic, and money.

Company Info

Help

What is Yardbarker?

Yardbarker is the largest network of sports blogs and pro athlete blogs on the web. This site is the hub of the Yardbarker Network, where our editors and algorithms curate the best sports content from our network and beyond.