MLB's top 10 catchers for 2018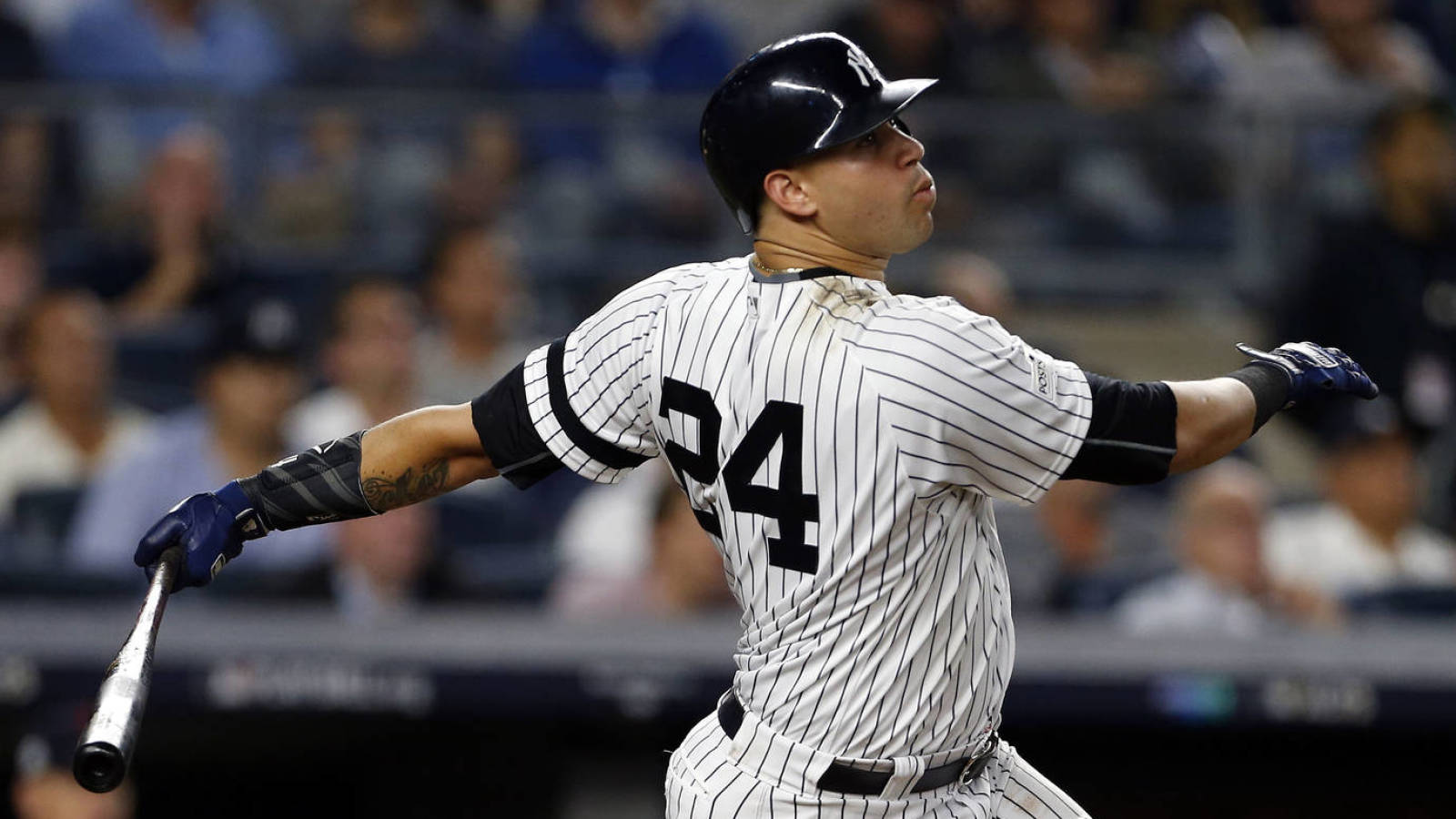 USA TODAY Sports
In the timeless words of Bob Dylan, the times they are a-changin'. And nowhere in baseball is that more evident in the new year than behind the plate, of course with the notable exception of one particular Bay Area stalwart that is in the midst of morphing his posture from simply being the best of his time to arguably the best of all-time before our eyes.
But (spoiler alert) we will discuss the exploits of one Gerald Posey later on, because for now it is about focusing on the changing of the guard that is happening among the ranks of the elite backstops in the game.
The elite class of catchers in the game has been a hard nut to crack over the last decade. For a long while, Posey and Yadier Molina seemingly had exclusive rights hashing out who would be top dog annually. And while the occasional rise of a Russell Martin or Jonathan Lucroy, as well as constant presence of Brian McCann would shake things up a bit. Eventually, the emergence of Salvador Perez provided the American League with its own perennial All-Star behind the plate, but as for outright supremacy, it always came back to Posey and Yadi.
But now a new crop of young talents are mounting a threat to take a shot at the crown. Gary Sanchez, Willson Contreras and J.T. Realmuto have each affirmed themselves among the best of the best in their own unique ways, while Tucker Barnhart has mastered working behind the plate in an indisputable fashion. Diversity has become the name of the catching game as 2018 approaches, but there is still some gas left in the tank for old guard to hang in as well.

Here is a look at the top 10 catchers across Major League Baseball headed into the new year.

10. Wellington Castillo, White Sox In the past three years, Castillo has suited up for the Cubs, Mariners, Diamondbacks, Orioles and soon, the White Sox. And along the way, he has become baseball's top hired gun for offense behind the plate. Since 2015, he has averaged 18 home runs, 17 doubles and a .767 OPS, despite largely being in time shares at each stop. And as an added bonus last year, he threw out 24 of 49 (49%) of would-be base stealers as well.

9. Brian McCann, Astros While the 18 home runs and 62 runs McCann contributed to the Astros attack were nice and appreciated, they were far from a team that was short on punch at the plate. But what McCann brought that was in short supply elsewhere was legitimate, experienced leadership. His guidance in working with the young Astros arms such as Lance McCullers, who took significant steps forward in his development as a part of working with McCann. (But intangibles aside, McCann's 13th straight year of at least 18 home runs would surely be welcomed by A.J. Hinch and company.)

8. Mike Zunino, Mariners Back in 2012, the Mariners made Zunino the third overall pick in the Draft with the hopes of him becoming the rare franchise-changing backstop. And while Zunino may never turn into the perennial All-Star type, in his fifth season he did finally become a consistent all-around contributor behind the dish, with a dash of upside potential remaining. Zunino hit 25 home runs with an .840 OPS, and does all of the solid work behind the plate that is needed of an everyday backstop.

7. Yadier Molina, Cardinals If Molina has mastered one thing in the final stage of his career, it is finding a way to consistently re-invent himself to stay relevant. While both his best offensive and defensive days are behind him, he has managed to level out as consistently productive presence for the Cardinals who is carrying his own weight daily. 
Molina drove in 82 a year ago with a respectable .751 OPS, and picked up his value further by throwing out 36% of runners and allowing only six passed balls. While the $20 million he will make in each of the last three years of his career (Molina announced his intention to retire after 2020) is a a bit of an overpay, he is doing his damnedest to justify it.

6. Tucker Barnhardt, Reds Barnhardt saves his flash for his work behind the plate, where he has grown into becoming the most impressive defensive catcher in the game. Of the 3.4 Wins he was responsible for last year, 2.8 came with the glove. In route to his first Gold Glove win, Barnhart led NL catchers in runners caught stealing with 32, the second consecutive year he led the circuit in apprehending base thieves.

5. J.T. Realmuto, Marlins As camp draws near, Realmuto remains as the only impact cog left from last year's Marlins roster. And for how long that remains is anybody's guess, but for being the workman-like backstop brings a traditional total package to what's left of the club. Over the past two seasons, Realmuto has averaged a .290/.337/.440 split line, and saw his power take another step forward with 17 home runs last year. Also known for his consistency behind the dish, Realmuto has topped 30% of runners caught stealing in each of the past two seasons.
4. Willson Contreras, Cubs In January at Cubs Convention, Contreras – who is never shy or short with his words— stated he is 'going to be better than Yadier Molina and Buster Posey'. And while he still has some work to do before crafting that type of legacy, the tools are certainly there for him to make a case to do so. He is already the premier athlete behind the plate in the game, and his 21 home runs and .356 on-base % provided a tantalizing sampler of what could be to come in year three. Between it all, he has the type of intangible impact on his teammates that both Posey and Molina have been able to channel to solidify their respective legacies. So ultimately there could be something more prophetic than just bold in his winter words.
3. Salvador Perez, Royals Although only entering his age 28 season, Perez is beginning to show some ill-effects of the incredible workload that he has taken behind the plate in his career. As an example of this, the 13 games he played at designated hitter last year were the most he ever had away from behind the plate in his career, and the 941 innings he logged broke a streak of four straight years of topping 1,000 innings behind the plate. And as further proof of a slight decline, his 27% caught stealing rate was the lowest of his career.
Yet for what may be moving towards the downside behind the plate, he is making up for at it. His 27 home runs represented a career-best, as did his 80 RBI. It is still far too soon to book Perez, who made his fifth straight All-Star appearance last year, as losing his critical value in Kansas City.
2. Gary Sanchez, Yankees Sanchez' sophomore campaign justified the hype he created over the final two months of 2016. His 33 home runs led all catchers by a significant margin and was the most in a season by a catcher since Javy Lopez' 43 in 2003. Sanchez also posted an .876 OPS in a season that was limited to only 122 games due to a biceps injury, which means he could significantly add to his already impressive power totals with even average health this year.
While there are still concerns about his capabilities behind the plate, his imposing presence with the bat in his hand is more than enough to make those limitations tolerable. Remember, it was Sanchez who eliminated his now-teammate Giancarlo Stanton from last year's All-Star Home Run Derby.
1. Buster Posey, Giants The perennial choice remains in his regular station atop the list of the game's top backstops yet again. While his overall numbers in the areas of shear run production were down, his lowered production was more a device of the meltdown around him than of a decline of Posey himself. The soon-to-be 31-year-old hit .320 on the year –his highest batting average since his MVP season of 2012— and topped .300 for the third time in the last four years. He also posted five-year highs in OBP (.400), slugging % (.461) and doubles (34) in the process.
2018 will be Posey's 10th season and will officially qualify him to walk through what already appears to be an open door to Cooperstown. Posey's .320 career batting average entering the season ties him with Mickey Cochrane for #1 all-time at the position; a pretty nice compliment to a career with three World Series titles in the first half of his career.

Left on deck: Martin Maldonado (Angels), Jason Castro (Twins), Tyler Flowers (Braves), Austin Barnes (Dodgers)
MLB News

Delivered to your inbox

You'll also receive Yardbarker's daily Top 10, featuring the best sports stories from around the web. Customize your newsletter to get articles on your favorite sports and teams. And the best part? It's free!
MORE FROM YARDBARKER
MLB News

Delivered to your inbox

You'll also receive Yardbarker's daily Top 10, featuring the best sports stories from around the web. Customize your newsletter to get articles on your favorite sports and teams. And the best part? It's free!