It comes as absolutely no surprise to learn that Rafael Soriano has opted out of the final year of his contract with the New York Yankees. The fill in closer who performed admirably stepping in for Mariano Rivera had an option to opt out of the final year of his 3 year/$35 million contract he signed a couple of years ago. While it once was believed that New York would end up re-signing Soriano, that will likely no happen if his agent gets the deal he is seeking. Scott Boras represents Soriano. While many of his clients wind up having to wait for a contract later than you would expect, he generally gets them what they want. If that is going to be the case with Soriano, it will not come from the Yankees. New York is still waiting to see if Rivera can return in 2013. The all-time MLB saves leader has wavered as of late, but had originally said that he would not go out from an injury. He wanted to go out on his terms, leading many to believe that he would certainly return to pitch one more season for the Yankees in 2013. In fact, they are banking on it. That is why they are unlikely to break the bank on Soriano. Keep in mind that this was the Steinbrenners who wanted Soriano in the first place. Yankees general manager Brian Cashman was opposed to signing Soriano to such a big contract. That was a big deal for a set up relief pitcher, and it cost New York draft picks that Cashman did not want to forfeit. It may have turned out to be a good thing that Soriano signed with the Yankees, as he converted 42 of 46 saves in Rivera's absence in 2012. Still, the move did not result in a Yankees' World Series appearance or championship. Now, Soriano has decided against accepting $14 million in 2013 from the Yankees, opting instead to take a $1.5 million buyout from the team. It is hard for most of us to imagine leaving $12.5 million on the table, but this is professional sports. Boras said he wants a 4 year /$60 million deal for Soriano, who has also said that he wants to close for whatever team he pitches for going forward. After all, he has been far more successful in that role than as setting up team's closers. New York will likely offer Soriano a $13.3 million qualifying deal for one year. They know that he will not accept that deal, but it guarantees that if Soriano signs elsewhere, the Yankees will receive draft picks as compensation. It will be interesting to see what happens in the Yankees' bullpen in 2013. It is widely assumed that their first choice is to have Rivera return for at least one more season, even though he will turn 43 this month. Soriano is ten years younger, but New York is unlikely to give him that much money, regardless of whether or not Rivera returns. If he retires and Soriano signs with another team, it is anybody's bets guess as to who closes out games for the Yankees in 2013.   The post MLB Rumors: Unlikely That Rafael Soriano Will Return To New York Yankees After Opting Out appeared first on Hardball Chat Baseball Blog.
Original Story:
http://www.hardballchat.com/2012/11/m...
MORE FROM YARDBARKER
Yankees News

Delivered to your inbox

You'll also receive Yardbarker's daily Top 10, featuring the best sports stories from around the web. Customize your newsletter to get articles on your favorite sports and teams. And the best part? It's free!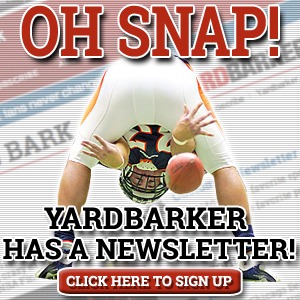 Latest Rumors
Best of Yardbarker

Today's Best Stuff

For Bloggers

Join the Yardbarker Network for more promotion, traffic, and money.

Company Info

Help

What is Yardbarker?

Yardbarker is the largest network of sports blogs and pro athlete blogs on the web. This site is the hub of the Yardbarker Network, where our editors and algorithms curate the best sports content from our network and beyond.