Found October 10, 2013 on NorthWest Sports Beat:
PLAYERS:
Nick Franklin
,
Brad Miller
,
Dustin Ackley
,
Brendan Ryan
,
Jesus Montero
,
Mike Zunino
,
Raul Ibanez
,
Hector Noesi
,
Jeremy Bonderman
,
Aaron Harang
,
Tom Wilhelmsen
TEAMS:
Seattle Mariners
,
Houston Astros
,
New York Yankees
,
Detroit Tigers
,
New York Mets
Another season, another let down One thing can be said about the consistency of the Seattle Mariners over the past decade, but I can't morally write it in this article. I love this team with all my heart, and will never turn my back on them, but management is starting to sound like the boy who cried wolf with all of their empty promises. Honestly, I have faith in some of the youngsters, but I don't see any championships coming any time soon in the pacific northwest. So with all the doom and gloom out of the way, let's look back at the best moments of the past season. 10: Hot spring The Mariners had one of the best springs in recent memory, crushing the ball out of every park in Arizona. There was wonder if they could continue that type of power display in the dense air of Seattle, and they did in a way, but it was the other parts of their game that was their demise. Spring Training is a lot like the Preseason in the NFL; meaningless. And as we saw, we were soon back to real Seattle Mariner baseball by the third game of the season. 9: Not last This isn't really anything to celebrate simply because the Houston Astros are terrible, but the M's did manage to finish up a rung on the cellar ladder this year. This was expected to happen when we found out the new re-alignment would bring the Stros to the American League West at the start of the year. 8: New look infield The new look middle of the lineup turned some heads. (Photo: zimbio.com) With the mid-season call ups of Nick Franklin and Brad Miller, we were given a glimpse of the future of the M's infield. With rookies comes growing pains, and we did see a ton of those, but the promise of these two outweighs the downs. These moves were made possible by not only injuries, but also from the poor play of Dustin Ackley and Brendan Ryan. But I think they were the right moves no matter how they came to be. 7: Catching carousel Just how many catchers started a game for the M's this year anyway? The beginning of the year was supposed to be the fresh start for Jesus Montero as the full-time starting catcher. Man was that a mistake. The poor stats at the plate were one thing, but when you can't figure out how to tag a runner, or even put your foot on the plate for a force out, it's time to go back down and learn a new position. But, this too brought the promise of the future into the limelight. Mike Zunino got to make his debut for the M's, and did a pretty good job for a man who is only one year removed from college. 6: Rauuuuuul The fountain of youth was found in the M's clubhouse this year, but only by one man. Raul Ibanez made his triumphant return to the Emerald City, and when he finally leaves, he may go down as one of the all-time Mariner greats. Besides his herculean two-foot throw from left, Ibanez did have some mammoth homeruns. And found some company atop the elderly homerun leaders. 5: Kuma time We saw last year what the potential of Hisashi Iwakuma was when he finally got the chance to pitch, but did we think he would be as good as he actually was this year? With a very lethal 1-2 punch the M's kept opposing batters on the heels for an almost guaranteed two games per week. 4: Arms race Hisashi Iwakuma was by far the biggest surprise of 2013. (Photo: Google) From the first month all the way up to the last week of the year, many different pitcher were involved in taking over and losing spots on Eric Wedges game plan. From Brandon Mauer and Hector Noesi exchanging starts in both the MLB and AAA levels, to Jeremy Bonderman and Aaron Harang getting too many chances. And then there was the big one, Tom Wilhelmsen losing his closer role to Danny Farquhar. Hopefully Farquhar can continue to keep this role, it's been a long time since we've had a reliable closer for more than a season. 3: Record breaking bullpen But not really in a good way. Five Mariners pitchers had over 50 appearances this season. Starting pitching has got to be priority number one this offseason, a burnt out bullpen is a recipe for disaster no matter how you look at it. 2: Another new skipper Not to say I blame him, and not to say I'm unhappy with his decision, but the M's are a tribe without a chief at the moment. What else is new right? Seriously, how can we build on any type of continuity when we have a new manager every 2.5 years? 1: We still have a baseball team to complain about I mentioned at the top of this piece that I love this team with all my heart. I find comfort in complaining about this team. It completes me. I would love it even more if we could compete for the pennant year after year, but supporting the same baseball team I have supported since I was 5 years old may just be the best feeling in the world. Win or lose, this is my team. So it comes time for my favorite saying regarding the Mariners: There's always next year. Until then my friends. CLICK HERE TO CHECK OUT THE MARINERS BLOG IN OUR CLUBHOUSE TODAY AT NWSB!
Original Story:
http://www.nwsportsbeat.com/mariners/...
THE BACKYARD
BEST OF MAXIM
RELATED ARTICLES
Can it get any worse? I've taken quite a few pot shots at the Seattle Mariners' brass this past week as the team wrapped up another abysmal season.  It occurs to me however, that there is plenty of blame to go around. While I'm sure Howard Lincoln is part of the problem, not the solution, let's call all of Lincoln's blunders #1 on my list of my Top 5 pet peeves from 2013...
Hard Ball Via a tweet from Hardball Talk. http://hardballtalk.nbcsports.com/2013/10/08/kendrys-morales-to-reject-the-mariners-qualifying-offer/ Jon Heyman reports hardballtalk.nbcsports.com A week or so ago it was reported that the Mariners would make a qualifying offer to pending free agent Kendrys Morales. Jon Heyman reports today that Morales is likely to reject said offer when...
The Seattle Mariners can expect a compensatory pick in next year's draft.  That's because Kendrys Morales is expected to reject the team's qualifying offer this offseason and become a free agent.  The amount of the offer is not yet know, but Morales appears focused on getting a long-term deal. Jon Heyman of CBS Sports says the Mariners are planning to extend a one...
The 2013 Seattle Mariners had an extremely left-handed heavy lineup. Perhaps not surprisingly, they struggled more than any other team in baseball against left-handed pitching. This winter could make the club even more lefty tilted.
It's not always fun to look at Brian Cashman's trades from the other side of the equation. The Yankee version goes that we acquire solid veterans and give up nothing, either because the other team wanted to dump salary or they simply aren't as smart as us.Take Seattle, of course. Of course, the ultimate deal - Jesus Montero for Michael Pineda - now looks, at best, to...
Lou Piniella, back in the dugout? The Seattle Mariners recently contacted Piniella about the possibility, asking him to come out of retirement to manage their team again. One source with knowledge of the discussions described the Mariners' pursuit of Piniella as "a full-court press." Piniella, however, declined the Mariners' overtures. "I talked to them...
The Seattle Mariners, who currently have no manager after 2013 skipper Eric Wedge resigned, apparently turned to former (and currently  retired) manager Lou Piniella to retake the helm for the 2014 season.  According to Ken Rosenthal of FOX Sports, the Mariners made a "full court press" to bring back their most successful manager in franchise history: "I talked to them about...
MLB News

Delivered to your inbox

You'll also receive Yardbarker's daily Top 10, featuring the best sports stories from around the web. Customize your newsletter to get articles on your favorite sports and teams. And the best part? It's free!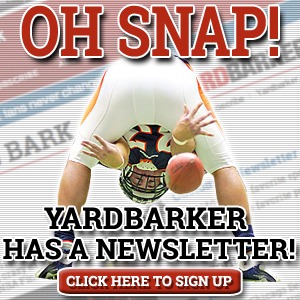 Latest Rumors
Best of Yardbarker

Today's Best Stuff

For Bloggers

Join the Yardbarker Network for more promotion, traffic, and money.

Company Info

Help

What is Yardbarker?

Yardbarker is the largest network of sports blogs and pro athlete blogs on the web. This site is the hub of the Yardbarker Network, where our editors and algorithms curate the best sports content from our network and beyond.