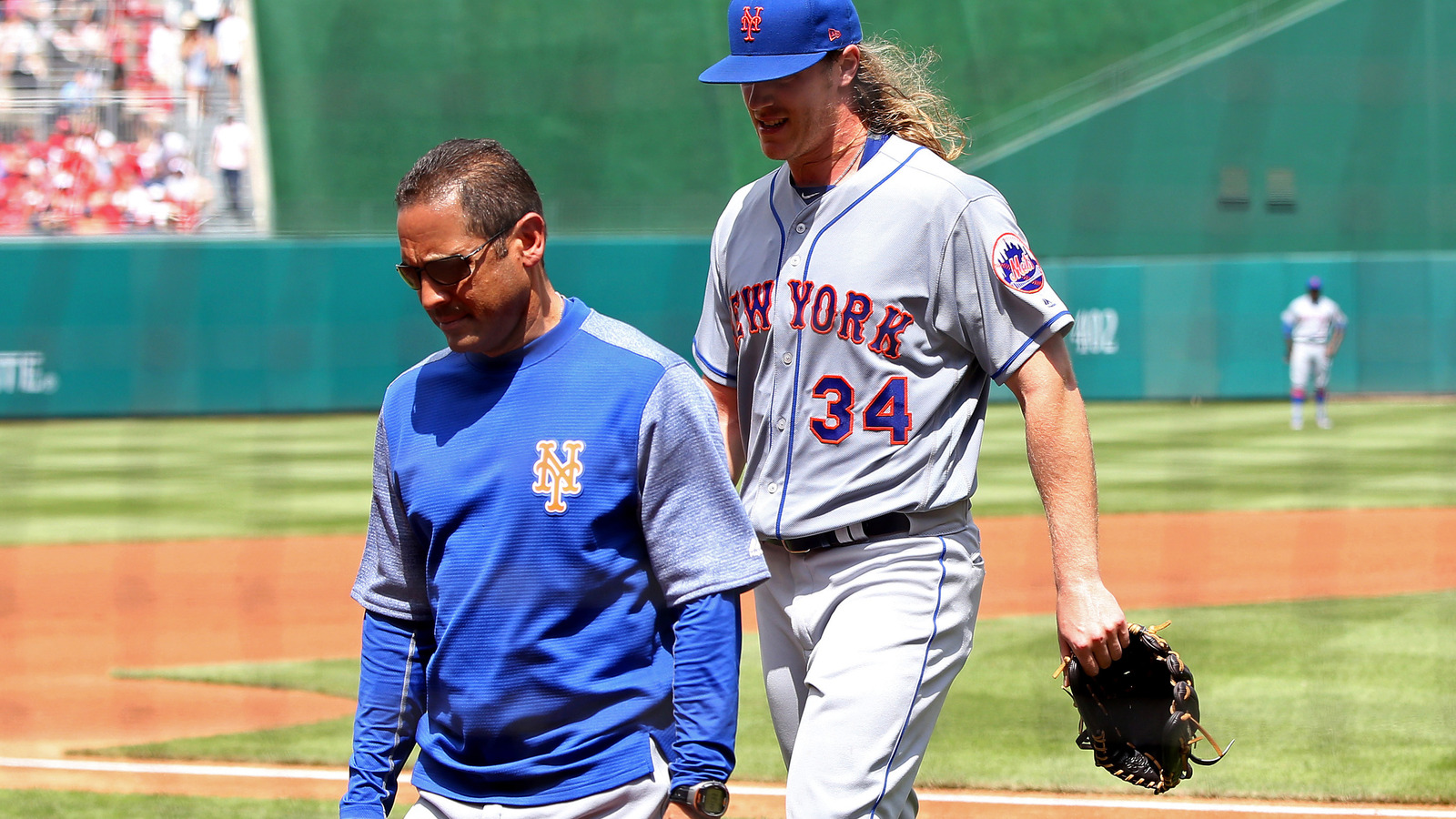 Mets starting pitcher Noah Syndergaard (34) walks off the field after an apparent injury against the Washington Nationals in the second inning at Nationals Park.
Geoff Burke-USA TODAY Sports
New York Mets fans have every right to be frustrated with Noah Syndergaard after the events that have taken place over the past week, and it may take more than a tweet for the ace to get back on their good side. It is, however, a start.
After the Mets defeated the Atlanta Braves on Monday, Syndergaard sent fans a note on social media explaining how difficult it is for him to not be with the team.
Injuries happen, but Syndergaard handled his in a very unprofessional manner. He had an issue with his biceps last week and caused the Mets to scramble for a last-second replacement, and he later refused to undergo an MRI. On Sunday, Syndergaard couldn't even pitch two innings before he had to leave the game with discomfort. He eventually agreed to an MRI and was given some very bad news.
In the future, you can expect Syndergaard to back off of the whole "I know my own body" thing just a bit. You have to wonder if he made his injury worse by being stubborn.
MORE FROM YARDBARKER
Mets News

Delivered to your inbox

You'll also receive Yardbarker's daily Top 10, featuring the best sports stories from around the web. Customize your newsletter to get articles on your favorite sports and teams. And the best part? It's free!