Omen or fluke? Early issues linger for would-be contenders
The Major League Baseball marathon is the longest winding road in all of sports, and as such, it must be observed through a wide lens, especially in the earliest stages. While it is easy to see when some teams have the juice early on, it is best to reserve judgment (and condemnation) for as long as possible.
This is particularly true when it comes to analyzing alarming issues that have unexpectedly plagued teams that entered the year with substantial expectations. Whether we saw them coming or not, they are realities that must be faced and questions that carry legitimacy. As we know, when there is smoke, there often is fire as well.
That is where we stand now with a handful of teams failing to meet the bar that was set for them in the early going. Let's have a look at a handful of would-be contenders who check in beneath their potential a month into the season and if we should be worried about their abilities to right these early wrongs.
Boston Red Sox — Runs: score some, save some 
Boston Red Sox first baseman Mitch Moreland hasn't been able to replace David Ortiz's bat early on.
Greg M. Cooper/USA TODAY Sports
Boston has scored the third fewest runs in the AL on the year, and they've caused of many of their own struggles themselves with an AL-worst 23 errors in 26 games.
So what's the issue here? Well, for one, the Red Sox are still looking for ways to replace the production David Ortiz provided last year. It is tough to replace 38 home runs and 127 RBI, especially when those responsibilities have been handed to Mitch Moreland and Pablo Sandova. Based on in-house options, Hanley Ramirez will need to step up, while Jackie Bradley Jr., who played such a vital role in setting the table a year ago, will need to get in gear, as his struggles from before his recent stint on the DL have resumed since he returned.
One thing that Bradley should definitely help is the defense's potential as a whole, although the root of most problems has come from the infield, where with the exception of Dustin Pedroia, the Sox have been brutal. Xander Bogaerts (5), Mitch Moreland (3) and Pablo Sandoval (4) must be better with the leather; no excuses. However, this is an issue that could continue to haunt Boston.
Chicago Cubs — Where is the starting staff?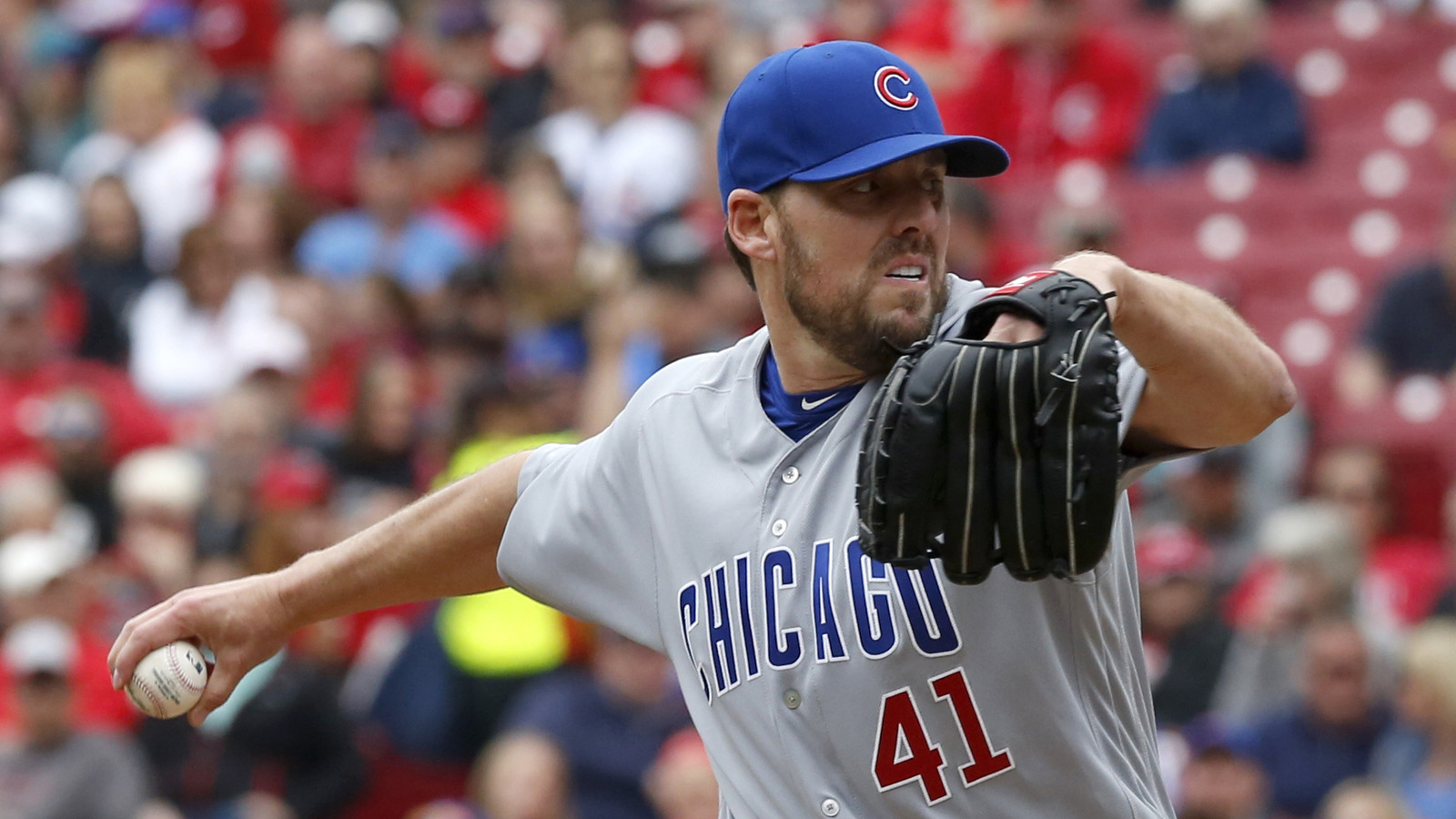 Chicago Cubs starting pitcher John Lackey has an ERA above 5.00.
David Kohl/USA TODAY Sports
Admittedly, the Cubs are in first place in the NL Central, so it is not as if they have been unable to work past their difficulties. But the expectations are astronomical, and they have underwhelmed slightly thus far. Many of these issues tie directly into a substandard start from the rotation, which was the backbone of the team during its run a year ago.
As a whole, the Cubs carry the fifth best staff ERA in the NL, but within those numbers lie concerns. This is a staff that has taken multiple steps backward early on. Jon Lester, who finished 2016 with a 2.44 ERA, is leading the team in the category currently – at 3.67, over a full run higher.
Likewise, the rest of the Cubs' staff has had notably slow starts. Kyle Hendricks, who led the NL in ERA last year, has had to work just to get that number just about 4.00 so far. Jake Arrieta has struggled as well, with a 4.66 mark, while John Lackey carries the worst mark of all at 5.10.
However, as the season has matured, there have been signs of improvement from the staff as a whole. Hendricks has allowed two runs over his last two starts, while Lackey has battled in each of his outings. This is too talented of a group to stay this bad all year, and the Chicago offense is good enough to carry the pitching throughout a bit of a regression, so there will be some balancing here. Still, it wouldn't hurt to consider doing a bit of shopping later on in the year for a difference-maker if the issues lingers.
Los Angeles Dodgers — Supporting cast missing in Hollywood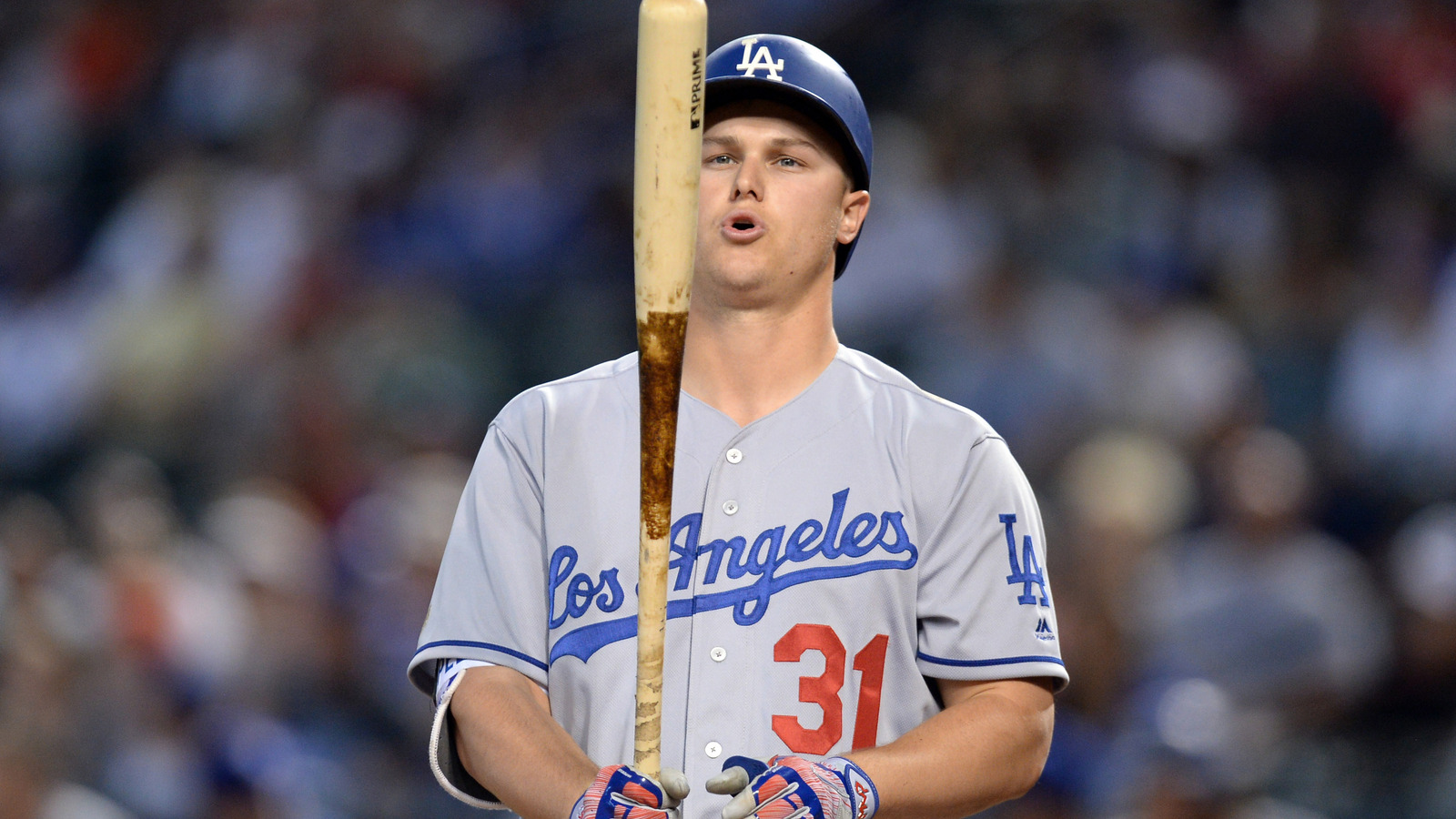 Los Angeles Dodgers center fielder Joc Pederson is hovering around the Mendoza line.
Joe Camporeale/USA TODAY Sports
The Dodgers have been busy chasing the Rockies and Diamondbacks throughout much of the year (yeah, you read that right), and much of it has been due to an offense that has been quite Jekyll and Hyde thus far. Justin Turner (.385 average) and Corey Seager (five home runs, .405 on-base percentage) have done their part so far, but they are in need of some assistance if the Dodgers want to move up the standings.
Adrian Gonzalez (.267 avergage), Yasiel Puig (.245), Joc Pederson (.220) and Yasmani Grandal (.213) have to get into the game soon. The early promotion of top prospect Cody Bellinger was necessitated by these large-scale issues, and he has responded positively so far, hitting .345 and a pair of homers in his first 29 at-bats, but they need more from their vets if they are to cover the gap within their division.
The Dodgers' pitching is good enough to keep them in the chase, and as they proved last year, they are a team capable of overcoming a slow start and making up ground. It's just discouraging that they have to go that route again, but they will.
New York Mets — State of emergency in pitching staff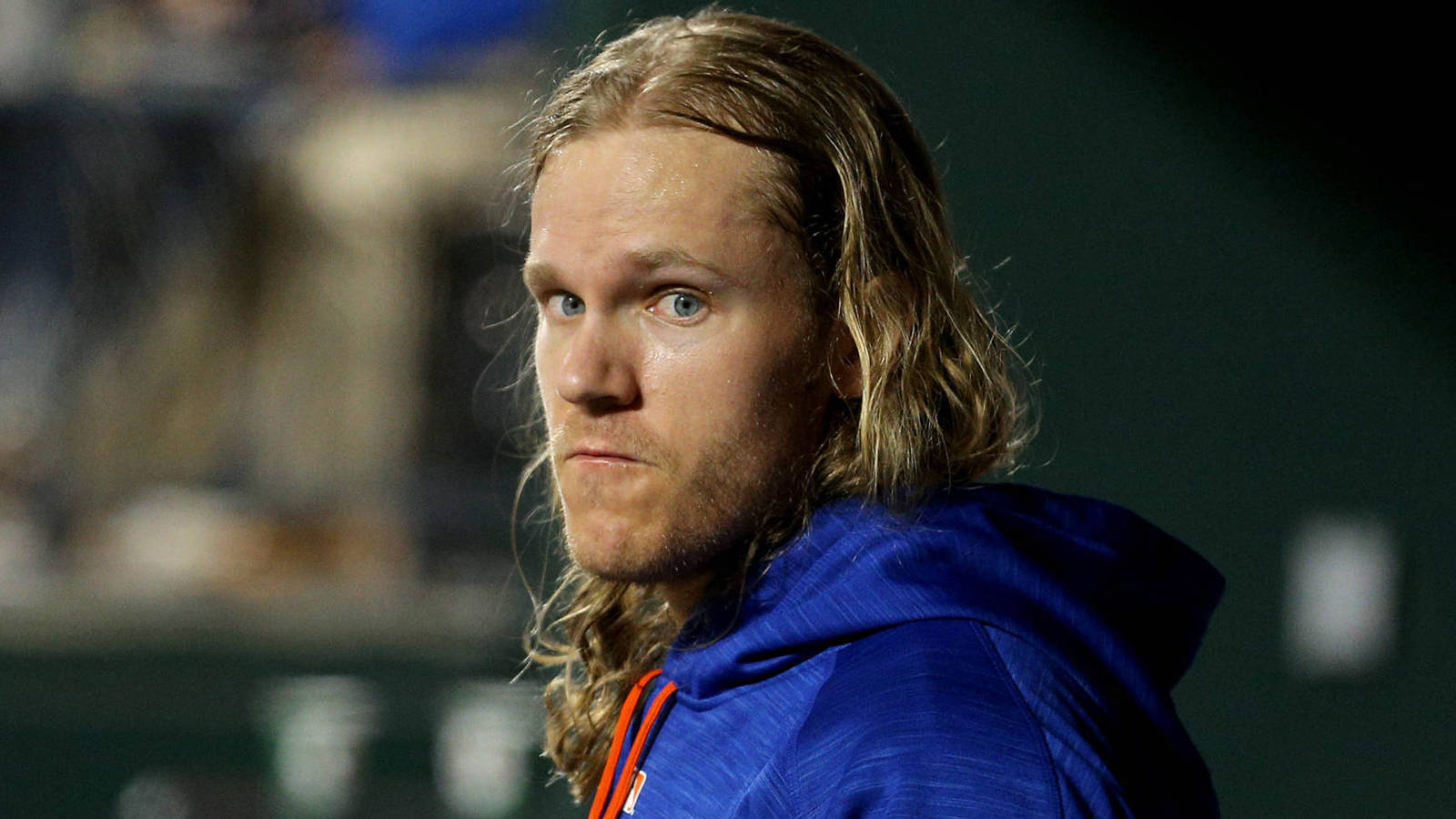 New York Mets starting pitcher Noah Syndergaard joins Steven Matz on the DL.
Brad Penner/USA TODAY Sports
Injury woes from a year ago have re-emerged this year and are sparing no expense in damage on the Mets' staff. Steven Matz has yet to make his first appearance on the year as he continues to deal with a elbow issues from the spring. If that was not enough, now the absolute worst-case outcome has come true: Noah Syndergaard will be out of action for months with a torn lat in his throwing arm.
The Mets are perhaps the expected contender that has the most complicated string of issues to overcome. They have very little in the way of reinforcements in the minors to help slow the havoc that these injuries have caused. Likewise, the rest of the rotation has been bad this year as well, ranging from Robert Gsellman's horrible (6.75 ERA) to Zack Wheeler's inconsistent (only six innings in one start) to Matt Harvey's disappointing (5.14 ERA).
Add all of this to the fact that they are chasing what could be the best team in all of baseball in the Nationals, and the Mets could reasonably become sellers at some point this summer.
St. Louis Cardinals — Figure out the fundamentals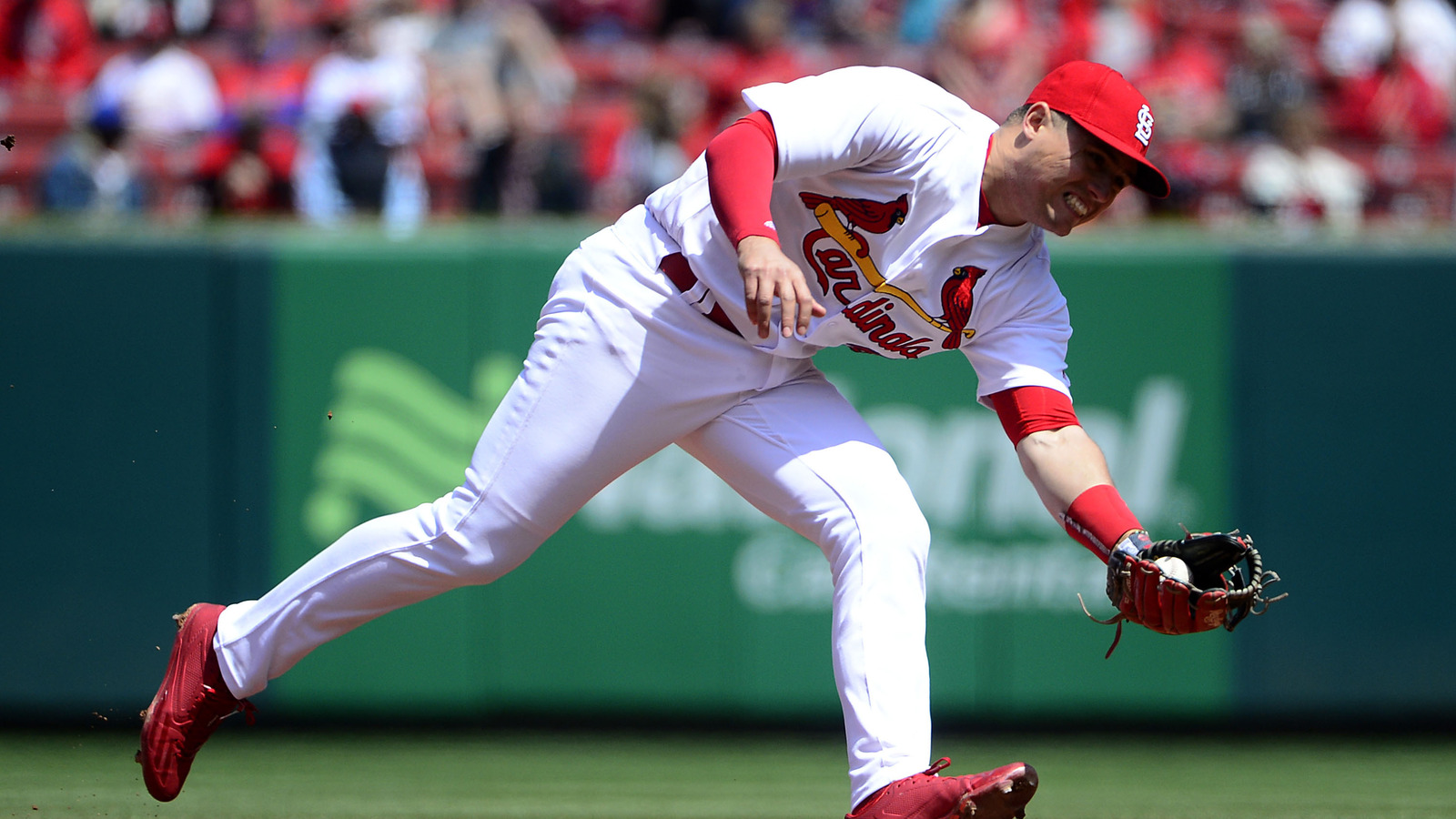 St. Louis Cardinals shortstop Aledmys Diaz has really struggled in the field.
Jeff Curry/USA TODAY Sports
While the expectations for the Cardinals were not to dethrone the Cubs for a divisional title, they did carry pretty heavy wild card hopes. So far in the year, though, they have been painfully inconsistent, with much of it tied to an error-prone defense and subpar base-running causing.
With a makeshift infield that has Matt Carpenter going through his first full year at first base and Aledmys Diaz playing the worst statistical shortstop in the NL, they are not expected to be a collective of defensive wizards. But they are playing flat horrible MLB defense with 12 multi-error games on the year, including a few four-error contests. It is a waste of what has been a very strong pitching offering from the club's starting staff and a bubble that is bound to burst at some point when that staff can't carry all of the weight itself.
The prognosis for a massive defensive turnaround midseason is rather bleak. There is a chance that while they can cut down on some of the issues, this is also more or less who the Cardinals are. However, they are a team that is in a very balanced division and could go on a run if they just limit the issues. That's perhaps the best-case scenario here.
Texas Rangers — Will the bullpen nightmare end?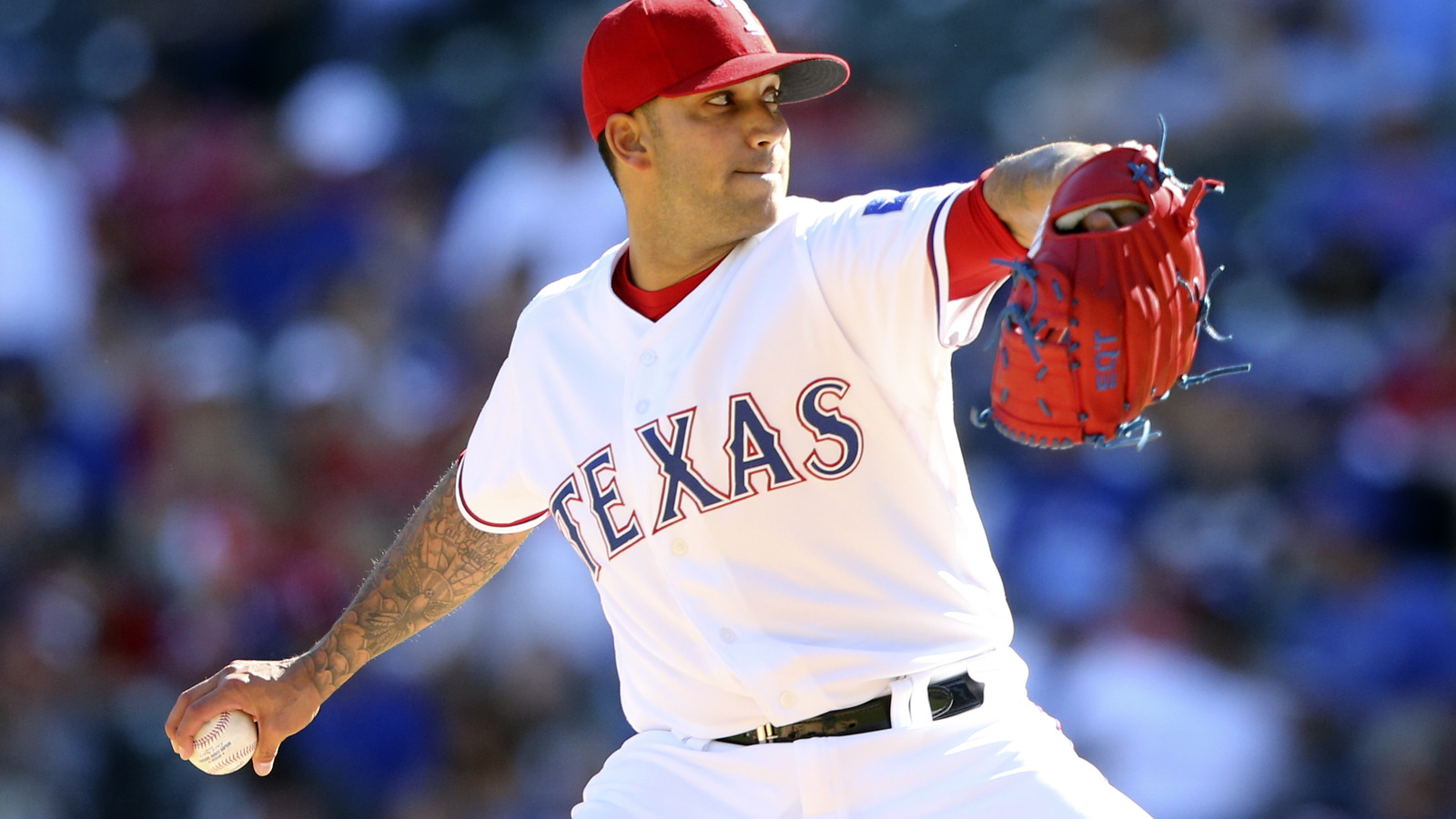 Texas Rangers relief pitcher Matt Bush has taken over closing duties a bit this season.
Kevin Jairaj/USA TODAY Sports
The late struggles of the Rangers' bullpen from a year ago have not only carried over into the new year, but they have magnified. Last season's closer Sam Dyson was bombed to the tune of three blown saves and 14.54 ERA over 8.1 innings before heading to the disabled list. He was supplanted in the final frame by Matt Bush, who has only been able to convert one of two save opportunities since getting the job himself. All of these struggles have played a heavy part in why the Rangers find themselves buried in last place in the AL West in the early going, just months after winning the same division by nine games last year.
The Rangers have other issues ahead of their leaky pen that must be addressed, such as an underwhelming everyday cast, both young and old. But a bad pen cannot be tucked away, and if the Rangers are to salvage this season (and they will need to start soon), more than one part of their bottom-scraping bullpen must do their job.
MORE FROM YARDBARKER
MLB News

Delivered to your inbox

You'll also receive Yardbarker's daily Top 10, featuring the best sports stories from around the web. Customize your newsletter to get articles on your favorite sports and teams. And the best part? It's free!