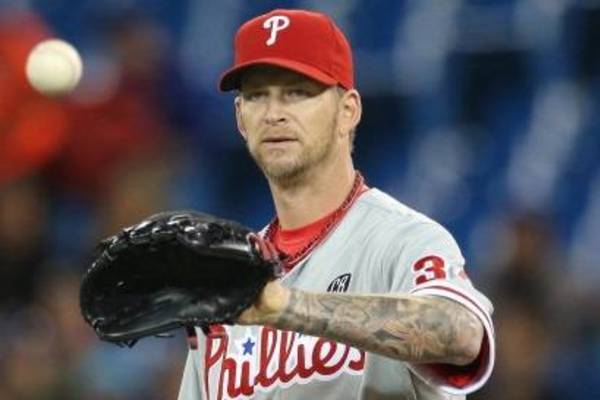 According to Jon Morosi of Fox Sports, the Baltimore Orioles have had "preliminary talks" with the Philadelphia Phillies regarding starting pitcher A.J. Burnett.Phillies and Orioles have had very preliminary talks on a trade that would send A.J. Burnett to Baltimore, sources tell @FOXSports1.— Jon Morosi (@jonmorosi) July 19, 2014First of all, let's not get ahead of ourselves. "Preliminary talks" doesn't necessarily mean a trade is imminent. For all we know, the Orioles could have called the Phillies just to ask if Burnett was available. It may be more than that, but it may also be just that.#451860288 / gettyimages.comBurnett, 37, is 6-9 with a 4.08 ERA this season with the struggling Phillies. His 7.44 K/9 is one of the lowest strikeout rates of his career and his 3.82 BB/9 is certainly concerning. When his career was essentially revived with the Pittsburgh Pirates, Burnett was striking batters out at a very good rate and walking very few batters, to go along with very good groun...
Read the rest of this story...
MORE FROM YARDBARKER

MLB News

Delivered to your inbox

You'll also receive Yardbarker's daily Top 10, featuring the best sports stories from around the web. Customize your newsletter to get articles on your favorite sports and teams. And the best part? It's free!