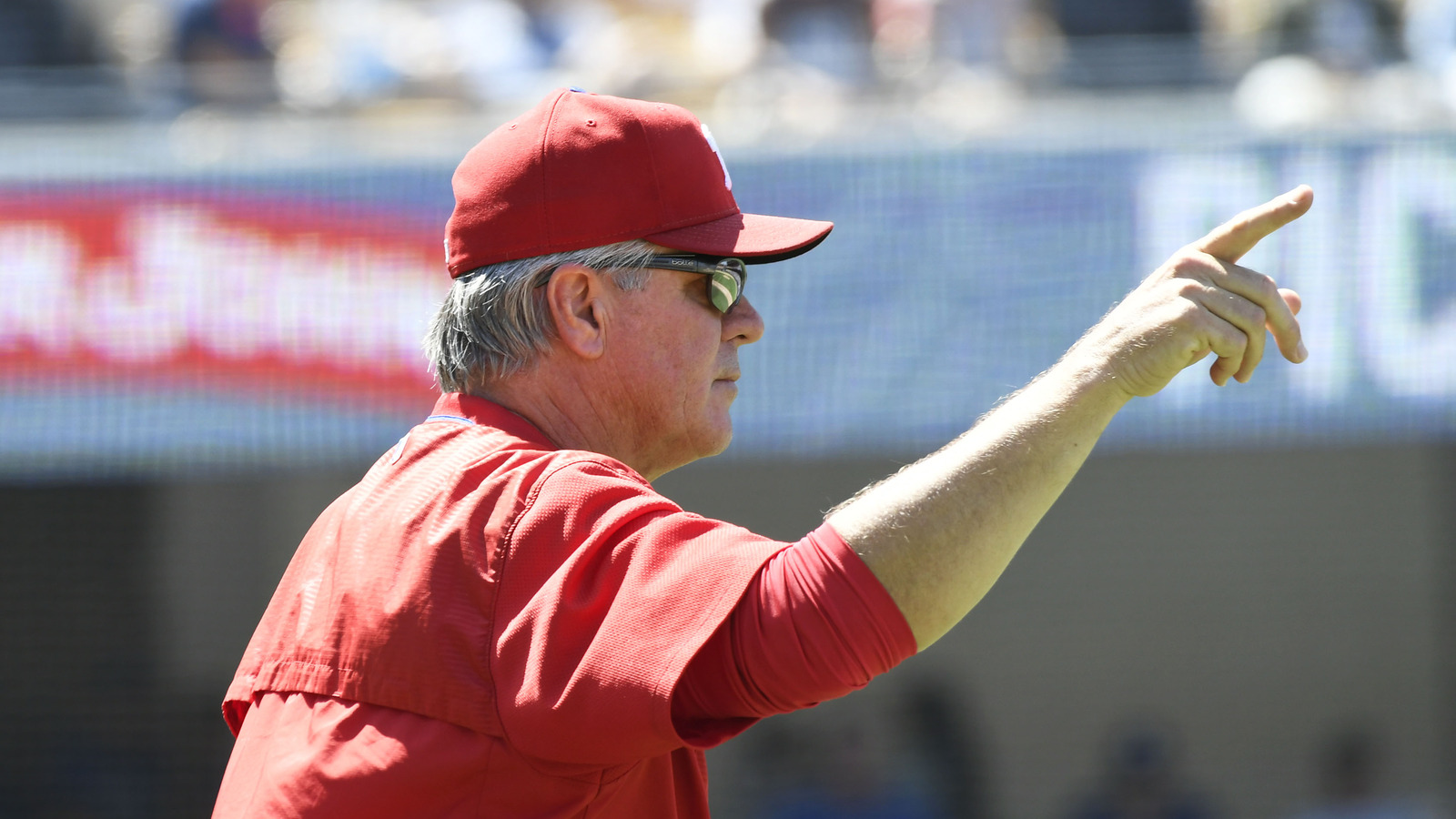 Pete Mackanin is trying to get his players to stop making mistakes in spring training.
Richard Mackson-USA TODAY Sports
Philadelphia Phillies manager Pete Mackanin has a very young team, so he's coming up with unique ways to instill discipline and accountability in his clubhouse.
His solution? Every time a player doesn't hustle or makes a preventable mistake, the entire team is fined a dollar. The aim is that players will get on teammates who cost them money and hold them accountable for their mistakes.
Third baseman Maikel Franco was the latest to cost his teammates cash, as he lost a fly ball in the sun during Saturday's spring training game despite the fact that he had a pair of unused sunglasses on the brim of his cap.
"I don't get it," Mackanin said, via Matt Breen of Philly.com. "He lost the ball in the sun. We're going to have to fine him a dollar."
It's certainly creative, though I have no idea how well it would work. It's just a shame Mackanin wasn't around for this play.
MORE FROM YARDBARKER
Phillies News

Delivered to your inbox

You'll also receive Yardbarker's daily Top 10, featuring the best sports stories from around the web. Customize your newsletter to get articles on your favorite sports and teams. And the best part? It's free!