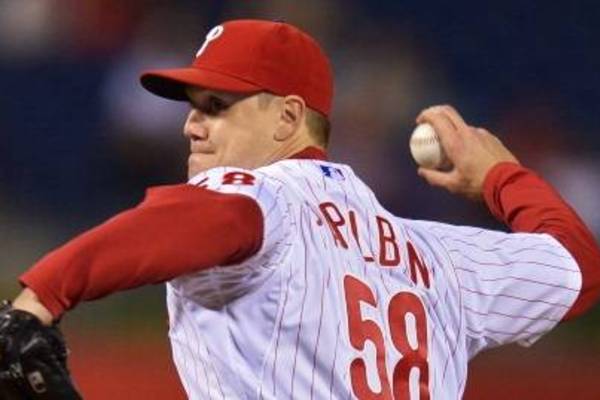 Philadelphia is in the cellar of the National League East once again but are far from out of the playoff race. Only 5.5 games back of the Braves and Nationals who each hold 35-32 records, the 29-37 Phillies hold a trade piece that could get them back to the top of their division.Jonathan PapelbonThrough 66 games in the 2014 season, Papelbon has only seen the mound 27 times, 16 of which were save opportunities. He boasts one of the best save conversion rates in major league history (301/342 - 88%) and is a perfect candidate to bring in some quality offense for the Phillies roster.By James_In_To: Wikimedia CommonsAs Papelbon ages, his power pitching stats have slowly declined. He has lost 3 MPH on his fastball since 2011, his SO/9 innings and SO/Walk averages are the lowest of his ten-year career, but somehow the former Red Sox World Series champion manages to control opposing hitters (.185 avg). Carrying a WHIP under 1.000 and an ERA of 1.37, Papelbon is by far one of the best close...
Read the rest of this story...
MORE FROM YARDBARKER

MLB News

Delivered to your inbox

You'll also receive Yardbarker's daily Top 10, featuring the best sports stories from around the web. Customize your newsletter to get articles on your favorite sports and teams. And the best part? It's free!